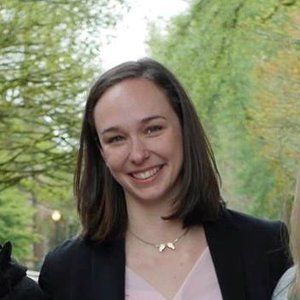 Posters
2019
New MS methods for identification of PAH-DNA adducts
2019
Passive Dosing for Determining the Toxicity of Alkyl-Phenanthrenes to Early Life Stages of Haddock
2019
Biological effects in Atlantic cod (Gadus morhua) and haddock (Melanogrammus aeglefinus) exposed to crude oil with and without UV radiation.
Academic articles
2021
Differential developmental toxicity of crude oil in early life stages of Atlantic halibut (Hippoglossus hippoglossus)
Science of the Total Environment
2020
DNA damage and health effects in juvenile haddock (Melanogrammus aeglefinus) exposed to PAHs associated with oil-polluted sediment or produced water
PLOS ONE 15
2020
Expression and localization of the aryl hydrocarbon receptors and cytochrome P450 1A during early development of Atlantic cod (Gadus morhua)
Aquatic Toxicology 226
2019
Embryonic crude oil exposure impairs growth and lipid allocation in a keystone Arctic forage fish
iScience 19 p. 1101-1113
2019
Accumulation and toxicity of monoaromatic petroleum hydrocarbons in early life stages of cod and haddock
Environmental Pollution (1987) 251 p. 212-220
2019
Artificial turf: chemical flux and development of silicone wristband partitioning coefficients
Air quality, atmosphere and health 12 p. 597-611
2017
Assessing soil-air partitioning of PAHs and PCBs with a new fugacity passive sampler
Science of the Total Environment 596-597
2017
Preparation and performance features of wristband samplers and considerations for chemical exposure assessment.
Journal of exposure science & environmental epidemiology 27 p. 551-559
2016
Transport stability of pesticides and PAHs sequestered in polyethylene passive sampling devices
Environmental Science and Pollution Research 23
2016
Emissions of polycyclic aromatic hydrocarbons from natural gas extraction into air
Environmental Science & Technology 50
2016
Silicone wristbands detect individuals' pesticide exposure in West Africa
Royal Society Open Science 3
Academic lectures
2020
Crude oil toxicity in fish early life-stages: effect-directed analysis reveals strong mixture effects
2020
What really causes oil toxicity in fish?
2019
Quantification of metabolites of alkyl-PAHs
2019
Unravelling direct and indirect effects of oil exposure on gene expression in relation to developmental abnormalities
2019
Does a deficiency in lipid mobilization influence developmental and cardiac toxicity in fish larvae after crude oil exposure?
2019
Differential uptake and toxicity of alkyl-phenanthrenes in early life-stage haddock
2019
The response of a boreal deep-sea sponge holobiont to an acute crude oil exposure: a mesocosm experiment
2018
Persistent derangement of larval-juvenile lipid metabolism and growth following transient embryonic oil exposure in Polar cod
2018
Lipid, growth and 1st year survival impacts in Polar cod (Boreogadus saida) following embryonic oil exposure to Alaskan and Norwegian oil
2018
Marine fiske egg er meget følsomme for olje forurensning