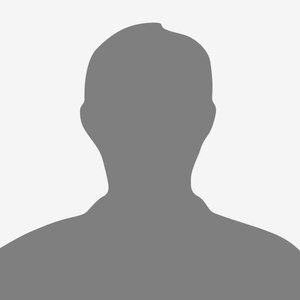 Academic articles
2019
Critical transitions in suspended sediment dynamics in a temperate meso-tidal estuary.
Scientific Reports 9 p. 12745
2019
Cabled ocean observatory data reveal food supply mechanisms to a cold-water coral reef
Progress In Oceanography 72 p. 51-64
2019
Computer vision enables short- and long-term analysis of Lophelia pertusa polyp behaviour and colour from an underwater observatory
Scientific Reports 9 p. 6578
2017
Field estimates of floc dynamics and settling velocities in a tidal creek with sig- nificant along-channel gradients in velocity and SPM
Estuarine, coastal and shelf science 197 p. 221-235
2016
Mesozooplankton affinities in a recovering freshwater estuary.
Estuarine, coastal and shelf science 177 p. 47-59
2015
Comparison of gas chromatography/isotope ratio mass spectrometry and liquid chromatography/isotope ra- tio mass spectrometry for carbon stable-isotope analysis of carbohydrates.
Rapid Communications in Mass Spectrometry 29 p. 1205-1214
2014
Uptake of nitrogen from compound pools by the seagrass Zostera noltii.
Journal of Experimental Marine Biology and Ecology 460 p. 47-52
2013
Dissolved organic matter uptake in a temperate seagrass ecosystem.
Marine Ecology-Progress Series 478 p. 87-100
2013
In situ ammonium uptake under natural hydrodynamic conditions within submerged macrophyte communities.
Limnology and Oceanography: Fluids and Environments 3 p. 210-224
2012
Isotope data improve the predictive capabilities of a marine biogeochemical model.
Biogeosciences Discussions
2011
Potential uptake of dissolved organic matter by seagrasses and macroalgae.
Marine Ecology-Progress Series 427 p. 71-81
2010
Changes in phytoplankton biomass in the Western Scheldt estuary during the period 1978-2006
Estuaries and Coasts 33 p. 270-285
2010
Dissolved organic nitrogen dynamics in the North Sea: A time series analysis (1995-2005).
Estuarine Coastal and Shelf Science 89 p. 31-42
Reports and papers
2018
1D ecosystem model of the Schelde estuary: Model calibration and validation.
Antwerp University Ecosystem Management research group: Report 018-R217.
2015
Calibration of physical transport in a 1D estuarine ecosystem model, based on tracer output from a 3D hydrodynamic model: calibration, verification, and steady-state simulations.
Antwerp University, Ecosystem Management research group: Report 015-R187.
2012
Uncertainty analysis of ecosystem responses to changes in pH and covarying factors
EPOCA Deliverable 9.6
2011
Improved model formulation for pH sensitive processes that can be used in Earth-system models
EPOCA Deliverable 9.5
2010
Identification of physiological and ecological processes that contribute most to uncertainties in ecosystem models
EPOCA Deliverable 9.4
2008
Biogeochemical cycling of carbon, nitrogen and phosphorus in the North Sea
Final Report CANOPY project EV/20