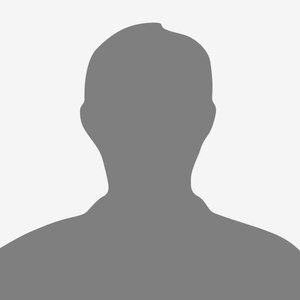 Vitenskapelige artikler (NVI)
2016
Estimating the volumes of fish schools from observations with multi-beam sonars
ICES Journal of Marine Science
2016
Two mechanical rigs for field calibration of multi-beam fishery sonars
Methods in oceanography 13-14 p. 1-12
2016
Practical calibration of ship-mounted omni-directional fisheries sonars
Methods in oceanography 17 p. 206-220
2015
Measuring in situ krill tilt orientation by stereo photogrammetry: Examples for Euphausia superba and Meganyctiphanes norvegica
ICES Journal of Marine Science 72 p. 2494-2505
2015
Target strengths of two abundant mesopelagic fish species
Journal of the Acoustical Society of America 137 p. 989-1000
2014
Marine ecosystem acoustics (MEA): Quantifying processes in the sea at the spatio-temporal scales on which they occur
ICES Journal of Marine Science 71 p. 2357-2369
2014
Broad bandwidth acoustic backscattering from sandeel - measurements and finite element simulations
ICES Journal of Marine Science 71 p. 1894-1903
2014
Measurements of acoustic attenuation at 38kHz by wind-induced air bubbles with suggested correction factors for hull-mounted transducers
Fisheries Research 151 p. 47-56
2013
Feeding herring schools do not react to seismic air gun surveys
ICES Journal of Marine Science 70 p. 1174-1180
2013
Accuracy of the Kirchhoff-approximation and Kirchhoff-ray-mode fish swimbladder acoustic scattering models
PLoS ONE 8
2012
Target strength and tilt-angle distribution of the lesser sandeel (Ammodytes marinus)
ICES Journal of Marine Science 69 p. 1099-1107
2012
Effects of Sounds From Seismic Air Guns on Fish Behavior and Catch Rates
Advances in Experimental Medicine and Biology 730 p. 415-419
2012
Sounds from seismic air guns: gear- and species-specific effects on catch rates and fish distribution
Canadian Journal of Fisheries and Aquatic Sciences 69 p. 1278-1291
2011
A revised target strength-length estimate for blue whiting (Micromesistius poutassou): implications for biomass estimates
ICES Journal of Marine Science 68 p. 2222-2228
2010
Effekter av seismiske undersøkelser på fiskefordeling og fangstrater for garn og line i Vesterålen sommeren 2009
Fisken og Havet 2
2010
The acoustic properties of Salpa thompsoni
ICES Journal of Marine Science 67 p. 583-593
2009
Calibration methods for two scientific multibeam systems
ICES Journal of Marine Science 66 p. 1326-1334
2009
Size-dependent frequency response of sandeel schools
ICES Journal of Marine Science 66 p. 1100-1105
2009
Inferring the acoustic dead-zone volume by split-beam echo sounder with narrow-beam transducer on a noninertial platform
Journal of the Acoustical Society of America 125 p. 698-705
2009
Measuring herring densities with one real and several phantom research vessels
ICES Journal of Marine Science 66 p. 1264-1269
2009
Lateral-aspect, target-strength measurements of in situ herring (Clupea harengus)
ICES Journal of Marine Science 66 p. 1191-1196
2009
The use of an adaptive acoustic-survey design to estimate the abundance of highly skewed fish populations
ICES Journal of Marine Science 66 p. 1349-1354
2009
Quantifying and reducing the surface blind zone and the seabed dead zone using new technology
ICES Journal of Marine Science 66 p. 1370-1376
2007
Estimating and decomposing total uncertainty for survey-based abundance estimates of Norwegian spring-spawning herring
ICES Journal of Marine Science 64
2004
Hydroacoustic monitoring of fish in sea cages: target strength (TS) measurements on Atlantic salmon (Salmo salar)
Fisheries Research 69 p. 205-209
1996
Comparative fishing trials for cod and haddock using commercial trawl and longline at two different stock levels
Journal of Northwest Atlantic Fishery Science 19 p. 83-90
1996
Effects of seismic shooting on local abundance and catch rates of cod (Gadus morhua) and haddock (Melanogrammus aeglefinus)
Canadian Journal of Fisheries and Aquatic Sciences 53 p. 2238-2249
1996
Improved mapping of schooling fish near the surface: comparison of abundance estimates obtained by sonar and echo integration
ICES Journal of Marine Science 53 p. 383-388
1992
Determining the extinction cross section of aggregating fish
Journal of the Acoustical Society of America 91 p. 1983-1990
Poster
2016
Does an acoustic deep scattering layer show diel vertical migration in the Arctic?
2015
Traceable calibration of calibration spheres
2012
Minimising 'Slipping' Mortality in Purse Seine Fisheries
2007
The 71N vent fields at the Arctic Mid-Ocean Ridge
Mediebidrag
2003
Smygjeger etter småkryp.Intervju med Svein Sundby og Egil Ona i Bergens Tidende i forbindelse med pressekonferanse og presentasjon av nye "G.O. Sars"
Kapitler og bøker
2007
Sonar Explorer: A New Tool for Visualization of Fish Schools from 3D Sonar Data
Faglige foredrag
2016
Development of instrumentation for pre-catch identification and sizing of fish
2016
Akustisk måling av fisketetthet, og målinger med sonar
2016
Hvordan måler vi mengden av fisk i havet, og hvordan beregnes fiskekvotene
2016
Measuring important fish stocks with acoustic instruments; how can we do it and where can it go wrong?
2016
The TS-probe, a new instrument for detailed TS measurements of single targets and for profiling the water column
2015
A new fish school segmentation method for fishery sonar
2015
CRISP - forkus på nytteverdien for pelagisk sektor
2015
Increasing the precision in acoustic estimates of patchy distributed fish
2015
Comparative studies and field measurements of the acoustic absorption coefficient in seawater
2015
Modelling (mean) target strength of individual herring (Clupea harengus) at any aspect as a function of pressure
2015
Complementary density estimates of fish layers with echo sounder and scientific sonar
2015
calibration of omni-directional fisheries sonar using split beam target positioning
2015
School biomass estimates using digital omnidirectional fisheries sonar
2015
Target strength of herring and mackerel in dorsal and lateral aspect for sonar biomass estimation
2015
Størrelsesmåling av fisk med bredbåndsekkolodd
2015
Hvordan kan vi bestemme mengde og fiskestørrelse i en stim?
2014
Biomass estimates for selected herring schools using omni‐directional fisheries sonar and echo sounder
2014
Biomass estimation by echo integration using omnidirectional fishery sonar
2013
Calibration trails on a omni-directional fisheries sonar with the split beam method
2013
Calibration trials on a omnidirectional fishery sonar with the split beam method
2012
Improved methods for mapping distribution and abundance of pelagic fish schools with omni-directional fisheries sonar
2012
Calibration of a broadband split-beam echosounder and broadband spectra from selected targets
2012
Probing the ocean; a new promising combined observation method
2012
The acoustic absorption coefficient at 333 kHz
2012
A review of possible mitigation measures for reducing mortality in purse-seine fisheries
2011
Trials with broadband split beam echo sounders for zooplankton: some preliminary results from the WESTZOO project
2011
Calibration of a multibeam echo sounder for abundance estimation of sandeel biomass
2011
Exploratory measurements using a broadband, split beam echo sounder system
2011
Ex situ target-strength measurements of Northern krill (Meganyctiphanes norvegica) with a broadband split-beam echosounder prototype
2011
Estimation of target position using a split-beam broadband echosounder
2011
Exploiting broadband split-beam echosounders for zooplankton; some pre-liminary results from the WESTZOO project
2011
Orientation of krill and fish in situ as determined by stereogrammetry
2006
Acoustic Scattering from Atlantic Mackerel Backbones
2001
Complete acoustic recording of water column scatters and sea bed characteristics
Annet tidsskriftbidrag
2016
Broadband acoustics: A viable tool for quantification of cod egg density and distribution?
Journal of the Acoustical Society of America 140 p. 3243-3243
2009
An introduction to the proceedings and a synthesis of the 2008 ICES Symposium on the Ecosystem Approach with Fisheries Acoustics and Complementary Technologies (SEAFACTS)
ICES Journal of Marine Science 66 p. 961-965
2001
Complete acoustic recording of water column scatters and sea bed characteristics
Journal of the Acoustical Society of America 109 p. 2423-2423
Rapporter og avhandlinger
2016
Increasing the biomass estimation accuracy of a single fish school using a cylindrical multi-beam fishery sonar
2016
Kan måle fiskestørrelse før fangsting
2015
Multi-frequency acoustic discrimination between gas bubble plumes and biological targets in the ocean
2012
Modellering av det spredte lydfeltet fra en rigid kule med innfallende lydfelt fra en akustisk sylinderarray (Eng.: Modelling of the sound pressure scattered from a rigid sphere, with incident sound field radiated by a cylindrical acoustic array) (Master thesis)
2009
Improving acoustic abundance estimates of pelagic fish using commercial fishing vessel
2007
Bio-acoustic investigations of sound scattering layers overlaying hydrothermal vens in the Arctic Ocean
2007
Methodology for in situ target strength measurement of fish
2006
Acoustic identification of sandeel (Ammodytes marinus) using multi-frequency methods
2005
Acoustic shadowing in dense herring layers, measured from the ventral side by a bottom-mounted transducer
2004
Methods for measuring acoustic extinction in sardine (Sardina pilchardus W.) schools
2004
In situt target strength measurements of Chilean jack mackerel (Trachurus symmetricus murphyi, Nichols) using a commercial vessel with split beam echo sounder
1999
ICES Cooperative Research Report No.235
1992
Using acoustics to improve precision of bottom trawl indices of abundance. ICES C.M. 1991/D:13
1985
Spredning av gruveavfall i kystområdet utenfor Jøssingfjord fra Titania A/S