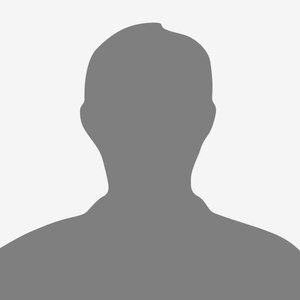 Populærvitenskapelige artikler
1995
Hydroakustisk overvåkning og styring av lakseproduksjon
Fisken og Havet
1991
Laks i merd - foringsregimets betydning
Norsk Fiskeoppdrett 2 p. 28-29
Vitenskapelige artikler (NVI)
2017
Consistent melanophore spot patterns allow long-term individual recognition of Atlantic salmon Salmo salar
Journal of Fish Biology 91 p. 1699-1712
2017
Habituation and conditioning in gilthead sea bream (Sparus aurata): Effects of aversive stimuli, reward and social hierarchies
Aquaculture Research 49 p. 335-340
2017
`Snorkel? lice barrier technology reduced two co- occurring parasites, the salmon louse (Lepeophtheirus salmonis) and the amoebic gill disease causing agent (Neoparamoeba perurans), in commercial salmon sea-cages
Preventive Veterinary Medicine 140 p. 97-105
2016
Pulse trawl fishing: characteristics of the electrical stimulation and the effect on behaviour and injuries of Atlantic cod(Gadus morhua)
ICES Journal of Marine Science 73 p. 1557-1569
2016
'Snorkel' sea lice barrier technology reduces sea lice loads on harvest-sized Atlantic salmon with minimal welfare impacts
Aquaculture 458 p. 29-37
2014
Low intensity light of different colours modifies Atlantic salmon depth use
Aquacultural Engineering 62 p. 42-48
2014
The interaction between water currents and salmon swimming behaviour in sea cages
PLOS ONE 9
2014
Innovative behaviour in fish: Atlantic cod can learn to use an external tag to manipulate a self-feeder
Animal Cognition 17 p. 779-785
2013
PIT tagged individual Atlantic salmon registrered at static depth positions in a sea cage: Vertical size stratification and implications for fish sampling
Aquacultural Engineering 55 p. 32-36
2013
Towards cod without spawning: artificial continuous light in submerged sea-cages maintains growth and delays sexual maturation for farmed Atlantic cod Gadus morhua
Aquaculture Environment Interactions 3 p. 245-255
2013
Vertical distribution and sexual maturation in cage-farming of Atlantic cod (Gadus morhua L.) exposed to natural or continuous light
Aquaculture Research 44 p. 903-917
2012
Sea caged Atlantic salmon display size-dependent swimming depth
Aquatic Living Resources 25 p. 143-149
2012
Evaluation of self-feeders as a tool to study diet preferences in groups of Atlantic cod (Gadus morhua)
Aquatic Living Resources 25 p. 251-258
2012
Atlantic salmon (Salmo salar L.) in a submerged sea-cage adapt rapidly to re-fill their swim bladders in an underwater air filled dome
Aquacultural Engineering 51 p. 1-6
2012
From fright to anticipation: Reward conditioning versus habituation to a moving dip net in farmed Atlantic cod (Gadus morhua)
Applied Animal Behaviour Science 138 p. 118-124
2012
Food anticipatory behaviour as an indicator of stress response and recovery in Atlantic salmon post-smolt after exposure to acute temperature fluctuation
Physiology and Behavior 105 p. 350-356
2011
Technical note: Modifying Atlantic salmon (Salmo salar) behaviour to facilitate innovation of parasitic sea lice control techniques
Journal of Animal Science 89 p. 4281-4285
2011
Voluntary responses and limits of tolerance to pressure reduction and swimbladder expansion in farmed Atlantic cod
Aquaculture International 19 p. 625-636
2010
Behavioural responses to pressure changes in cultured Atlantic cod (Gadus morhua): Defining practical limits for submerging and lifting sea-cages
Aquaculture 308 p. 106-115
2010
From fright to anticipation: using aversive light stimuli to investigate reward conditioning in large groups of Atlantic salmon (Salmo salar)
Aquaculture International 18 p. 991-1001
2010
Learning and anticipatory behaviour in a "sit-and-wait" predator: The Atlantic halibut
Behavioural Processes 83 p. 257-266
2008
Behaviour and growth of Atlantic salmon (Salmo salar L.) subjected to short-term submergence in commercial scale sea-cages
Aquaculture 276 p. 103-111
2008
Learning in cod (Gadus morhua): long trace interval retention
Animal Cognition 11 p. 215-222
2008
Sign- and goal-tracking in Atlantic cod (Gadus morhua)
Animal Cognition 11 p. 651-659
2007
Effect of artificial feeding on digestive efficiency, growth and qualities of muscle and oocyte of maturing Atlantic mackerel (Scomber scombrus L.)
Journal of food biochemistry 31 p. 726-747
2004
Hydroacoustic monitoring of fish in sea cages: target strength (TS) measurements on Atlantic salmon (Salmo salar)
Fisheries Research 69 p. 205-209
2004
Swimming behaviour as an indicator of low growth rate and impaired welfare in Atlantic halibut (Hippoglossus hippoglossus L.) reared at three stocking densities
Aquaculture 230 p. 137-151
2002
Calls of the Atlantic cod: Does captivity restrict their vocal repertoire?
Bioacoustics 12 p. 233-235
1997
Light intensity affects growth and sexual maturation of Atlantic salmon (Salmo salar) postsmolts in sea cages
Aquatic Living Resources 10 p. 351-357
1995
Myten om taperne
Norsk Fiskeoppdrett 20 p. 24-25
Rapporter og avhandlinger
2017
Varmebehandling av laks i forbindelse med avlusing - Rapport til Mattilsynet
Faglige foredrag
2017
La laksen fôre "seg selv"!
2016
Er atferd hos oppdrettslaks familieavhengig?
2016
Passe store grupper: Balanse mellom Reduction og Refinement i forsøk med laks
2015
Snorkel merd reduserer lusepåslag i små og store merder.
2014
Vannström: hvordan påverkar den laksoppdrett på sjøen?
2014
Snorkel Sea cages - host-parasite mismatch reduces sea lice infestation in farmed salmon through snorkel cage designs.
2014
Mismatching host and parasite depth
2013
Water current; a directive factor for salmon behaviour in sea cages