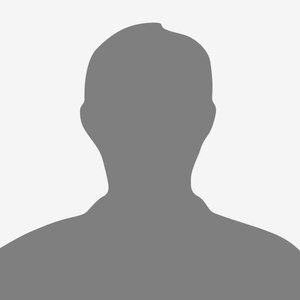 Academic lectures
2019
Changes in female age distribution parameters of severely declining Greenland Sea hooded seals 1958-1999: Clues to ecosystem impacts on a large piscivore marine mammal?
2014
Reproductive parameters of female Greenland Sea hooded seals 1958-2010: Clues to the lack og population recovery?
Posters
2015
Greenland Sea hooded seals – a climate change loser?
2015
Is Brucella pinnipedalis unable to sustain a longterm infection in hooded seals (Cystophora cristata)?
2010
Greenland Sea hooded seals – victims of climate change?
Academic articles
2017
Genetic population structure of harbour seals in the United Kingdom and neighbouring waters
Aquatic conservation 27 p. 839-845
2016
Shift of grey seal subspecies boundaries in response to climate, culling and conservation
Molecular Ecology 25 p. 4097-4112
2013
Age-dependent prevalence of anti-Brucella antibodies in hooded seals Cystophora cristata
Diseases of Aquatic Organisms 106 p. 187-196
2013
Error patterns in age estimation and tooth readability assignment of grey seals (Halichoerus grypus): results from a transatlantic, image-based, blind-reading study using known-age animals
ICES Journal of Marine Science 70 p. 418-430
2012
Long-term trends in reproductive and demographic parameters of female Northwest Atlantic hooded seals (Cystophora cristata): population responses to ecosystem change?
Canadian Journal of Zoology 90 p. 376-392
2012
Modelling the abundance of grey seals (Halichoerus grypus) along the Norwegian coast
ICES Journal of Marine Science 69 p. 1436-1447
2011
A population on the edge: genetic diversity and population structure of the world's northernmost harbour seals (Phoca vitulina)
Biological Journal of the Linnean Society 102 p. 420-439
2011
Error patterns in age estimation of harp seals (Pagophilus groenlandicus): results from a transatlantic, image-based, blind-reading experiment using known-age teeth
ICES Journal of Marine Science 68 p. 1942-1953
2010
Harp seal ageing techniques-teeth, aspartic acid racemization, and telomere sequence analysis
Journal of Mammalogy 91 p. 1365-1374
2006
Growth and population parameters of ringed seals (Pusa hispida) from Svalbard, Norway, 2002-04
ICES Journal of Marine Science 63 p. 1136-1144
2006
Growth and population parameters of ringed seals (Pusa hispida) from Svalbard, Norway, 2002-2004
ICES Journal of Marine Science 63 p. 1136-1144
2003
Trends in age at maturity and growth parameters of female northeast Atlantic harp seals, Pagophilus groenlandicus (Erxleben, 1777)
ICES Journal of Marine Science 60 p. 1018-1032
Reports and papers
2020
ICES/PICES/PAME Working Group on Integrated Ecosystem Assessment (IEA) for the Central Arctic Ocean (WGICA)
2020
Status for miljøet i Barentshavet: Rapport fra Overvåkingsgruppen 2020
2014
2nd Interim Report of the Working Group on Integrated Assessments of the Norwegian Sea
2014
Forvaltningsplan Barentshavet – rapport fra overvåkingsgruppen 2014
2013
Forvaltningsplan Norskehavet - rapport fra overvåkingsgruppen 2013
2012
Forvaltningsplan Norskehavet – rapport fra overvåkingsgruppen 2012
Chapters and books
2017
Status of the natural and human environments
p. 5-46
2017
God økologisk tilstand i hvert økosystem. Barentshavet
p. 150-157
2017
God økologisk tilstand i hvert økosystem. Hav
p. 142-149