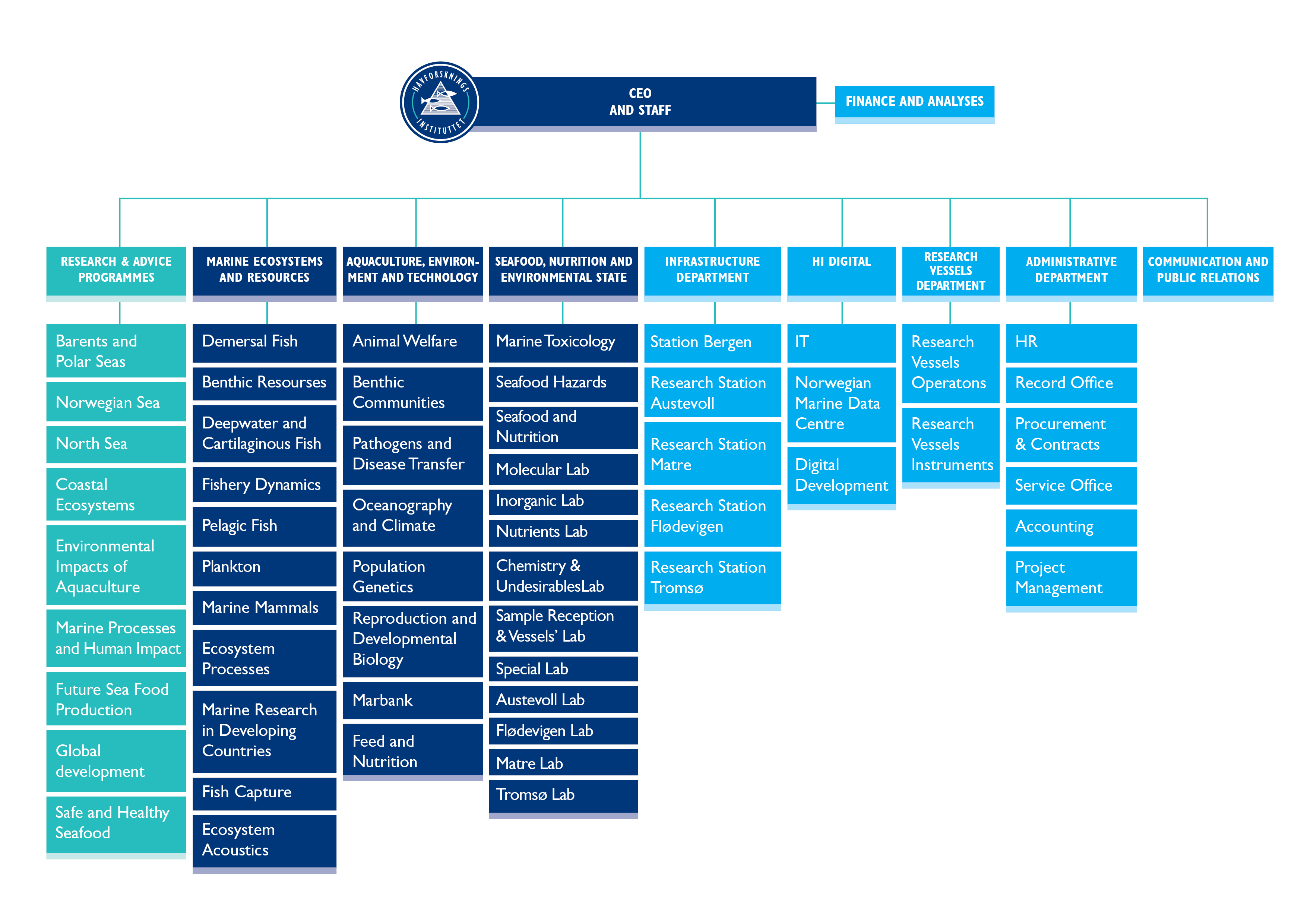 The Institute has approximately 1,100 employees, a wide range of research facilities and laboratories of high international standard, and owns and operates six research vessels. Our main offices are in Bergen, and we have a department in Tromsø, and research stations in Matre, Austevoll and Flødevigen.
The IMR's aim is to be a leading supplier of knowledge relating to the sustainable management of the resources in our marine ecosystems, both nationally and internationally, and the whole food chain from the sea to the table. This includes the marine environment, fish nutrition, and safe and nutritious sea food.
In January 2018, the IMR was merged with NIFES – The National Institute of Nutrition and Seafood Research.