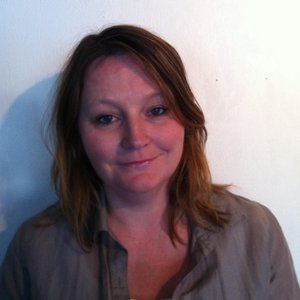 Academic lectures
2014
Post-settlement growth of hake from the Norwegian coast based on otolith microstructure analysis: Evidence for countergradient variation?
Academic articles
2018
Earlier hatching and slower growth, a key to survival in the early life history of Norwegian spring spawning herring
Marine Ecology Progress Series 617-618 p. 25-39
2017
Spawning time of Atlantic herring (Clupea harengus) populations within a restricted area reflects their otolith growth at the larval stage
Fisheries Research 194 p. 68-75
2015
Latitudinal Gradient in Otolith Shape among Local Populations of Atlantic Herring (Clupea harengus L.) in Norway
PLOS ONE 10
2014
The dynamics of a metapopulation: Changes in life-history traits in resident herring that co-occur with oceanic herring during spawning
PLOS ONE 9
2012
Spatio-temporal overlap of hatching in Norwegian spring-spawning herring and the spring phytoplankton bloom at available spawning substrata
ICES Journal of Marine Science 69 p. 1298-1302
2010
Effect of hatching date, vertical distribution, and interannual variasjon in physical forcing on northward displacement and temperature conditions of Norwegian spring-spawning herring larvae (Clupea harengus L.)
ICES Journal of Marine Science 67 p. 1948-1956
2009
Effects of hatching time on year-class strength in Norwegian spring spawning herring (Clupea harengus L.)
ICES Journal of Marine Science 66 p. 1710-1717
2007
Growth of juvenile Norwegian spring spawning herring related to temperature and acoustic abundance in the coastal and fjord nursery areas.
ICES Journal of Marine Science 64 p. 1161-1172
2005
Mixing of populations or year class twinning in Norwegian spring spawning herring?
Marine and Freshwater Research 56 p. 1-10
2004
Haemoglobin variation in cod: a description of new variants and their geographical distribution
Sarsia 89 p. 369–378
2002
Distribution and abundance of fish in deep-sea coral habitats.
Hydrobiologia 471 p. 91-99
1999
A comparison of genetic variability in artificial and natural populations of brown trout in a regulated river system
Regulated Rivers-Research & Management 15 (1-3) p. 159-168
Reports and papers
2019
Rømt oppdrettslaks i vassdrag i 2018 : Rapport fra det nasjonale overvåkningsprogrammet
2000
Sluttrapport for overvåkning av fiskeegg og – larver, samt dyreplankton på Draupnerfeltet i Nordsjøen 1997-1998
– Interne notat Nr.6-2000 p. 58
2000
Distribution and concentration of fish in areas with deep sea corals
1999
Effekt av Kristin kondensat på sildelarver ved ulike stadier i utviklingen.
p. 31
1998
Sammensetningen av dyrplankton og fiskeegg og –larver på Kristin Nord-feltet i perioden april til september1998
Interne notat p. 30
1996
Geografisk fordeling av hemoglobintyper hos torsk, Gadus morhua L. Hovedfagsoppgave i fiskeribiologi Institutt for Fiskeri- og Marinbiologi, Universitetet i Bergen.
Posters
2015
Discrimination of mixing Atlantic herring (Clupea harengus) populations during spawning season based on otolith growth at the larval stage