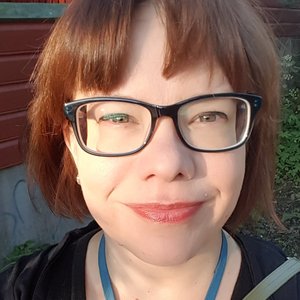 Academic articles
2017
Complex biodiversity patterns in sympatric brown trout (Salmo trutta) populations in tiny mountain lakes.
Conservation Genetics 18 (Ja) p. 1213–1227
2017
Genetic analysis of goldsinny wrasse reveals evolutionary insights into population connectivity and potential evidence of inadvertent translocations via aquaculture
ICES Journal of Marine Science. 74 (Ja) p. 2135–2147
2017
Baltic Sea genetic biodiversity: Current knowledge of relevance for conservation management.
Aquatic Conservation: Marine and Freshwater Ecosystems 27 (Ja) p. 1069-1090
2016
Development of SNP and microsatellite markers for goldsinny wrasse (Ctenolabrus rupestris) from ddRAD sequencing data.
Conservation Genetics Resources 8 (Nei) p. 201-206
2016
Assessment of management practices regarding genetic biodiversity in Baltic Sea marine protected areas
Biodiversity and Conservation 25 (Ja) p. 1187-1205
2016
Lack of recognition of gene level biodiversity: international policy and its implementation in Baltic Sea marine protected areas
Ambio 45 (Ja) p. 661-680
2016
Metapopulation effective size and conservation genetic goals for the Fennoscandian wolf (Canis lupus) population.
Heredity 117 (Ja) p. 279–289
2014
Balancing selection and heterozygote advantage in MHC loci of the bottlenecked Finnish wolf population.
Molecular Ecology 23 (Nei) p. 875-889
2014
Living on the edge: Reconstructing the genetic history of the Finnish wolf population
BMC Evolutionary Biology 14:64 (Ja)
2012
Rise and fall of a wolf population: Genetic diversity and structure during recovery, rapid expansion, and drastic decline.
Molecular Ecology 21 (Nei) p. 5178-5193
2009
Characterization of novel microsatellites from Drosophila transversa.
Molecular Ecology Resources 9 (Nei) p. 645-647
2009
Genetic structure of the northwestern Russian wolf populations and gene flow between Russia and Finland.
Conservation Genetics 10 (Nei) p. 815-826