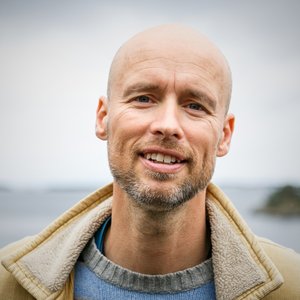 Academic articles
2021
Time at risk: Individual spatial behaviour drives effectiveness of marine protected areas and fitness
Biological Conservation 263 p. 1-11
2021
Disparate movement behavior and feeding ecology in sympatric ecotypes of Atlantic cod
Ecology and Evolution 11 p. 11477-11490
2021
Demographic responses to protection from harvesting in a long-lived marine species
Biological Conservation 257 p. 1-10
2021
Distribution and diversity of fish species along the Sudanese Red Sea coast based on three combined trap and gillnet surveys
Fisheries Research 242:106032 p. 1-13
2021
Sea temperature effects on depth use and habitat selection in a marine fish community
Journal of Animal Ecology 90 p. 1787-1800
2021
Selection on fish personality differs between a no-take marine reserve and fished areas
Evolutionary Applications 14 p. 1807-1815
2020
Depletion of coastal predatory fish sub-stocks coincided with the largest sea urchin grazing event observed in the NE Atlantic
Ambio 50 p. 163-173
2020
Inferring individual fate from aquatic acoustic telemetry data
Methods in Ecology and Evolution 11 p. 1186-1198
2020
Protected areas buffer against harvest selection and rebuild phenotypic complexity
Ecological Applications 30 p. 1-14
2020
Marine protected areas rescue a sexually selected trait in European lobster
Evolutionary Applications 13 p. 2222-2233
2019
No fear of bankruptcy: the innate self-subsidizing forces in recreational fishing
ICES Journal of Marine Science
2019
Harvest selection on multiple traits in the wild revealed by aquatic animal telemetry
Ecology and Evolution 9 p. 6480-6491
2019
Fishing pressure impacts the abundance gradient of European lobsters across the borders of a newly established marine protected area
Proceedings of the Royal Society of London. Biological Sciences 286
2019
Potential of a no‐take marine reserve to protect home ranges of anadromous brown trout (Salmo trutta)
Ecology and Evolution 9 p. 417-426
2019
Disentangling structural genomic and behavioral barriers in a sea of connectivity
Molecular Ecology 28 p. 1394-1411
2018
Cod at drift in the North Sea
Progress in Oceanography 167 p. 116-124
2018
BioTIME: A database of biodiversity time series for the Anthropocene
Global Ecology and Biogeography 27 p. 760-786
2018
Harvesting changes mating behaviour in European lobster
Evolutionary Applications 11 p. 963-977
2018
Replicated marine protected areas (MPAs) support movement of larger, but not more, European lobsters to neighbouring fished areas
Marine Ecology Progress Series 595 p. 123-133
2018
Personalities influence spatial responses to environmental fluctuations in wild fish
Journal of Animal Ecology 87 p. 1309-1319
2017
Potential of contemporary evolution to erode fishery benefits from marine reserves
Fish and Fisheries 18 p. 571-577
2017
Individual level consistency and correlations of fish spatial behaviour assessed from aquatic animal telemetry
Animal Behaviour 124 p. 83-94
2016
Harvest pressure on coastal atlantic cod (Gadus morhua) from recreational fishing relative to commercial fishing assessed from tag-recovery data
PLOS ONE 11
2016
Drivers of herbivory on coral reefs: Species, Habitat and management effects
Marine Ecology Progress Series 554 p. 129-140
2016
Temperature-associated habitat selection in a cold-water marine fish
Journal of Animal Ecology 85 p. 628-637
2016
Causes of mortality in depleted populations of Atlantic cod estimated from multi-event modelling of mark-recapture and recovery data
Canadian Journal of Fisheries and Aquatic Sciences 74 p. 116-126
2015
Demographic effects of full vs. partial protection from harvesting: Inference from an empirical before-after control-impact study on Atlantic cod
Journal of Applied Ecology 52 p. 1206-1215
2015
Spatial ecology of coastal Atlantic cod Gadus morhua associated with parasite load
Journal of Fish Biology 87 p. 449-464
2015
Behavioral responses of Atlantic cod to sea temperature changes
Ecology and Evolution 5 p. 2070-2083
2015
Individual habitat transitions of Atlantic herring Clupea harengus in a human-modified coastal system
Marine Ecology Progress Series 520 p. 245-256
2014
Seasonal dynamics of atlantic herring (Clupea harengus L.) populations spawning in the vicinity of marginal habitats
PLOS ONE 9
2014
Catch-and-release of Atlantic cod (Gadus morhua): post-release behaviour of acoustically pretagged fish in a natural marine environment
Canadian Journal of Fisheries and Aquatic Sciences 72 p. 252-261
2013
Conservation, Spillover and Gene Flow within a Network of Northern European Marine Protected Areas
PLOS ONE 8
2013
Spatially structured interactions between lobsters and lobster fishers in a coastal habitat: fine-scale behaviour and survival estimated from acoustic telemetry
Canadian Journal of Fisheries and Aquatic Sciences 70 p. 1468-1476
2013
Long-term decrease in sex-specific natural mortality of European lobster within a marine protected area
Marine Ecology Progress Series 491 p. 153-164
2013
Lobster and cod benefit from small-scale northern marine protected areas: inference from an empirical before - after control-impact study
Proceedings of the Royal Society of London. Biological Sciences 280
2012
Harvest selection on Atlantic cod behavioral traits: implications for spatial management
Ecology and Evolution 2 p. 1549-1562
2012
The science of European marine reserves: Status, efficacy, and future needs
Marine Policy 36 p. 1012-1021
2012
Three-dimensional kernel utilization distributions improve estimates of space use in aquatic animals
Canadian Journal of Fisheries and Aquatic Sciences 69 p. 565-572
2012
Consistent movement traits indicative of innate behavior in neonate sharks
Journal of Experimental Marine Biology and Ecology 432-433 p. 131-137
2011
Home range of European lobster (Homarus gammarus) in a marine reserve: implications for future reserve design
Canadian Journal of Fisheries and Aquatic Sciences 68 p. 1197-1210
2011
Activity patterns of wild European lobster Homarus gammarus in coastal marine reserves: implications for future reserve design
Marine Ecology Progress Series 429 p. 197-207
2011
Fitness landscape of Atlantic cod shaped by harvest selection and natural selection
Evolutionary Ecology 25 p. 695-710
2010
Maternal influences on offspring size variation and viability in wild European lobster Homarus gammarus
Marine Ecology Progress Series 400 p. 165-173
2005
Ecology and evolution of mimicry in coral reef fishes
Oceanography and Marine Biology: An Annual Review 43 p. 455-482
2004
Experimental confirmation of aggressive mimicry by a coral reef fish
Oecologia 140 p. 676-683
Posters
2017
A no-take marine reserve provide benefits to anadromous sea trout (Salmo trutta)
2017
The influence of salmon Salmo salar aquaculture on spawning ground use of Atlantic cod Gadus morhua.
Mediebidrag
2010
Hummerekspert fra Uvdal
Chapters and books
2009
Lobster reserves in coastal Skagerrak - an integrated analysis of the implementation process
p. 178-188
Popular science articles
2015
Sulter på dypet i sommervarme fjorder
Forskning.no
2015
Marine protected areas increase survival of Atlantic cod
Science for Environment Policy
2015
Selvfisket torsk - en selvfølge?
Agderposten
Academic lectures
2018
Personality of sea trout and consequences for survival quantified using detailed movement data from a telemetry study in a southern Norwegian fjord
2017
Repeatability of sea trout behavioural traits and potential for detecting behavioural syndromes
2015
Tilstandsrapport for fiskebestandene i ytre Oslofjord
2015
Små bevaringsområders effekt på fiskebestander: hva viser 10 års forskning?
2015
Combining traditional and acoustic tagging in fisheries conservation science.
2014
Catch-and-release of Atlantic cod (Gadus morhua): post-release behaviour of acoustically pre-tagged fish in a natural marine environment
2014
Den lange og kronglete historien om hummer i Norge
2014
Den lange og kronglete historien om hummer i Norge
2013
Behavioural responses of wild Atlantic cod to sea temperature changes
2013
Long-term trauma? Studying the effects of catch-and-release on Atlantic cod behavior using acoustic telemetr
Annet tidsskriftbidrag
2017
Ny forskrift setter vitenskapelige dykkere på land
Forskning.no
2013
Verdens verste hummerforvaltning?
Dagbladet
2011
Det må forskes i Ytre Hvaler nasjonalpark
Forskning.no
2008
Kaptein Nemos dødsrike
Bergens Tidende
2008
Alarmklokkene ringer for ålen
Fiskaren p. 26-26
Reports and papers
2021
Kunnskapsgrunnlag for mulig påvirkning fra oppdrettstorsk og levendelagret torsk på villtorsk
2021
Marint vern - Havforskningsinstituttets ekspertvurdering av utfordringer og status for arbeid med marint vern i Norge
2021
Krafttak for kysttorsken - Kunnskap for stedstilpasset gjenoppbygging av bestander, naturtyper og økosystem i Færder- og Ytre Hvaler nasjonalparker
2017
Evaluering av effekten av forvaltningstiltak på hummer og forslag til tiltak
2016
Oppdatert kunnskapsstatus om kystnær torsk i Sør Norge
2015
Marine naturforhold og naturverdier i Færder nasjonalpark