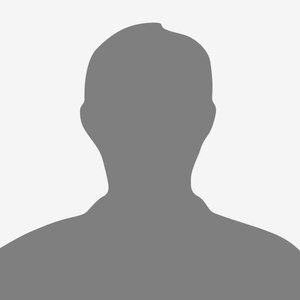 Posters
2012
Performance of farm, hybrid and wild Atlantic salmon (Salmo salar) families in a natural river environment
Academic articles
2021
Losing the 'arms race': Multiresistant salmon lice are dispersed throughout the North Atlantic Ocean
Royal Society Open Science 8 p. 1-10
2021
Genetic response to human-induced habitat changes in the marine environment: A century of evolution of European sprat in Landvikvannet, Norway
Ecology and Evolution 11 p. 1691-1718
2020
Aquaculture-driven evolution: distribution of pyrethroid resistance in the salmon louse throughout the North Atlantic in the years 2000–2017
ICES Journal of Marine Science 77 p. 1806-1815
2020
Autosomal sdY pseudogenes explain discordances between phenotypic sex and DNA marker for sex identification in Atlantic salmon
Frontiers in Genetics 11 p. 1-10
2020
Genome wide analysis reveals genetic divergence between Goldsinny wrasse populations
BMC Genetics 21 p. 1-15
2020
Genomic analysis reveals neutral and adaptive patterns that challenge the current management regime for East Atlantic cod Gadus morhua L
Evolutionary Applications p. 1-16
2020
"A cleaner break": Genetic divergence between geographic groups and sympatric phenotypes revealed in ballan wrasse (Labrus bergylta)
Ecology and Evolution 10 p. 6120-6135
2020
Chromosome aberrations in pressure-induced triploid Atlantic salmon
BMC Genetics 21 p. 59
2020
Population structure of bycaught harbour porpoise (Phocoena phocoena) in Norway
Marine Biology Research 16 p. 141-147
2020
Epistatic regulation of growth in Atlantic salmon revealed: a QTL study performed on the domesticated-wild interface
BMC Genetics 21
2019
Salmon lice sampled from wild Atlantic salmon and sea trout throughout Norway display high frequencies of the genotype Associated with pyrethroid resistance
Aquaculture Environment Interactions 11 p. 459-468
2019
Evolutionary drivers of kype size in atlantic salmon (salmo salar): domestication, age and genetics
Royal Society Open Science 6
2019
An extensive common‐garden study with domesticated and wild Atlantic salmon in the wild reveals impact on smolt production and shifts in fitness traits
Evolutionary Applications 12 p. 1001-1016
2018
Implications for introgression: Has selection for fast growth altered the size threshold for precocious male maturation in domesticated Atlantic salmon?
BMC Evolutionary Biology 18:188 p. 1-13
2018
Cryptic introgression: evidence that selection and plasticity mask the full phenotypic potential of domesticated Atlantic salmon in the wild
Scientific Reports 8:13966 p. 1-10
2018
Analysis of coastal cod (Gadus morhua L.) sampled on spawning sites reveals a genetic gradient throughout Norway's coastline
BMC Genetics 19
2018
Judging a salmon by its spots: Environmental variation is the primary determinant of spot patterns in Salmo salar
BMC Ecology 18:14 p. 1-13
2017
A pedigree-based experiment reveals variation in salinity and thermal tolerance in the salmon louse, Lepeophtheirus salmonis
Evolutionary Applications 10 p. 1007-1019
2017
The Phe362Tyr mutation conveying resistance to organophosphates occurs in high frequencies in salmon lice collected from wild salmon and trout
Scientific Reports 7:14258 p. 1-10
2017
The mechanism (Phe362Tyr mutation) behind resistance in Lepeophtheirus salmonis pre-dates organophosphate use in salmon farming
Scientific Reports 7
2017
Cloned and outbred Atlantic salmon display equal parasite dispersion when infected with the salmon louse
Aquaculture 480 p. 83-88
2017
Whole genome resequencing reveals diagnostic markers for investigating global migration and hybridization between minke whale species
BMC Genomics 18:76 p. 1-11
2015
Mitogenomic analysis of a 50-generation chicken pedigree reveals a rapid rate of mitochondrial evolution and evidence for paternal mtDNA inheritance
Biology Letters 11
2015
Identification of quantitative genetic components of fitness variation in farmed, hybrid and native salmon in the wild
Heredity 115 p. 47-55
2014
Genetic influences on brain gene expression in rats selected for tameness and aggression
Genetics 198 p. 1277-1290
2014
Human-induced evolution caught in action: SNP-array reveals rapid amphi-atlantic spread of pesticide resistance in the salmon ecotoparasite Lepeophtheirus salmonis
BMC Genomics
2013
Atlantic salmon populations invaded by farmed escapees: quantifying genetic introgression with a Bayesian approach and SNPs
BMC Genetics 14
2013
ParallelStructure: a R package to distribute parallel runs of the population genetics program STRUCTURE on multi-core computers
PLOS ONE 8
2013
Kva skjer med oppdrettslaksen sitt avkom i naturen?
Fisken og Havet, Særnummer p. 18-19
2013
How does sequence variability affect de novo assembly quality?
Journal of Natural History 47 p. 901-910
2012
Performance of farmed, hybrid, and wild Atlantic salmon (Salmo salar) families in a natural river environment
Canadian Journal of Fisheries and Aquatic Sciences 69 p. 1994-2006
2012
Three Decades of Farmed Escapees in the Wild: A Spatio-Temporal Analysis of Atlantic Salmon Population Genetic Structure throughout Norway
PLOS ONE 7
2011
Investigating genetic change in wild populations: modelling gene flow from farm escapees
Aquaculture Environment Interactions 2 p. 75-86
Mediebidrag
2013
Ulik overleving hos avkom frå rømt laks
Academic lectures
2018
Ulv i fåreklær – vekstpotensialet til oppdrettslaks er skjult i naturen, men avsløres under oppdrettsforhold