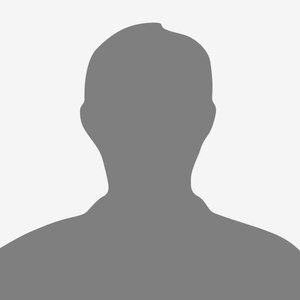 Posters
2018
VGLL3 AND THE HIPPO PATHWAY ARE REGULATED IN SERTOLI CELLS UPON ENTRY AND DURING PUBERTY IN ATLANTIC SALMON TESTIS.
2014
Small RNAs in immature and mature testis of Atlantic Salmon (Salmo Salar L.).
2014
SMALL RNAS IN IMMATURE AND MATURE TESTIS OF ATLANTIC SALMON (SALMO SALAR L.)
2009
Highly infiltrative brain tumors show reduced chemosensitivity associated with a stem cell-like phenotype
Academic articles
2021
Insulin-like 3 affects zebrafish spermatogenic cells directly and via Sertoli cells.
Commun Biol. 15
2021
Loss of stra8 Increases Germ Cell Apoptosis but Is Still Compatible With Sperm Production in Atlantic Salmon (Salmo salar)
Front Cell Dev Biol. 16
2021
Single nucleotide replacement in the Atlantic salmon genome using CRISPR/Cas9 and asymmetrical oligonucleotide donors.
BMC Genomics 22
2020
Rescue of germ cells in dnd crispant embryos opens the possibility to produce inherited sterility in Atlantic salmon
Scientific Reports 10
2020
Transcriptomic analysis of dead end knockout testis reveals germ cell and gonadal somatic factors in Atlantic salmon
BMC Genomics 21 p. 1-15
2020
Indel locations are determined by template polarity in highly efficient in vivo CRISPR/Cas9- mediated HDR in Atlantic salmon
Scientific Reports 10
2020
Microbial communities associated with the parasitic copepod Lepeophtheirus salmonis.
Marine Genomics 49
2019
Inhibition of mitochondrial respiration prevents BRAF-mutant melanoma brain metastasis
Acta neuropathologica communications 7:55 p. 1-19
2018
Divergent activity of the pseudogene PTENP1 in ER-positive and negative breast cancer
Molecular Cancer Research 16 p. 78-89
2018
Vgll3 and the Hippo pathway are regulated in Sertoli cells upon entry and during puberty in Atlantic salmon testis
Scientific Reports 8:1912 p. 1-11
2017
Sex steroid production associated with puberty is absent in germ cellfree salmon
Scientific Reports 7
2017
Integrative testis transcriptome analysis reveals differentially expressed miRNAs and their mRNA targets during early puberty in Atlantic salmon
BMC Genomics 18
2016
Dnd knockout ablates germ cells and demonstrates germ cell independent sex differentiation in Atlantic salmon
Scientific Reports 6
2015
Melanoma brain metastasis is independent of lactate dehydrogenase A expression
Neuro-Oncology 17 p. 1374-1385
2015
Intercellular transfer of transferrin receptor by a contact-, Rab8-dependent mechanism involving tunneling nanotubes
The FASEB Journal 29 p. 4695-4712
2015
A novel nanoprobe for multimodal imaging is effectively incorporated into human melanoma metastatic cell lines
International Journal of Molecular Sciences 16 p. 21658-21680
2014
A co-culture model with brain tumor-specific bioluminescence demonstrates astrocytes-induced drug resistance in glioblastoma.
Journal of Translational Medicine 12:278
2014
In vitro treatment of melanoma brain metastasis by simultaneously targeting the MAPK and PI3K signaling pathways
International Journal of Molecular Sciences 15 p. 8773-8794
2014
Targeted mutagenesis in Atlantic salmon(Salmo salar L.)Using the CRISPR/Cas9 system induces Complete knockout individuals in the F0 generation
PLOS ONE 9 p. 1-7
2013
In Vivo Bioluminescence Imaging Validation of a Human Biopsy–Derived Orthotopic Mouse Model of Glioblastoma Multiforme
Molecular Imaging 12
2013
Targeting glioblastoma with NK cells and mAb against NG2/CSPG4 prolongs animal survival
OncoTarget 4 p. 1527-1546
2013
Multimodal imaging enables early detection and characterization of changes in tumor permeability of brain metastases
Journal of Controlled Release 172 p. 812-822
2013
EGFR wild-type amplification and activation promote invasion and development of glioblastoma independent of angiogenesis
Acta Neuropathologica 125 p. 683-698
2013
Automated tracking of nanoparticle-labeled melanoma cells improves the predictive power of a brain metastasis model
Cancer Research 73 p. 2445-2456
2012
MicroRNA regulation of the synaptic plasticity-related gene arc
PLOS ONE 7
2011
Neuronal markers are expressed in human gliomas and NSE knockdown sensitizes glioblastoma cells to radiotherapy and temozolomide
BMC Cancer 20
2011
NUMB does not impair growth and differentiation status of experimental gliomas
Experimental Cell Research 317 p. 2864-2873
2011
Targeting the NG2/CSPG4 Proteoglycan Retards Tumour Growth and Angiogenesis in Preclinical Models of GBM and Melanoma
PLOS ONE 6
2010
alpha B-Crystallin Is Elevated in Highly Infiltrative Apoptosis-Resistant Glioblastoma Cells
American Journal of Pathology 177 p. 1618-1628
2010
Glioma cell populations grouped by different cell type markers drive brain tumor growth
Cancer Research 70 p. 4274-4279
2010
Differential regulation of mature and precursor microRNA expression by NMDA and metabotropic glutamate receptor activation during LTP in the adult dentate gyrus in vivo
European Journal of Neuroscience 31 p. 636-645
2009
Remission of invasive, cancer stem-like glioblastoma xenografts using lentiviral vector-mediated suicide gene therapy
PLOS ONE
2009
Highly infiltrative brain tumours show reduced chemosensitivity associated with a stem cell-like phenotype
Neuropathology and Applied Neurobiology 35 p. 380-393
2007
MicroRNAs in tumorigenesis
Current Pharmaceutical Biotechnology 8 p. 320-325
2006
Antitumor efficacy improved by local delivery of species-specific endostatin
Journal of Neurosurgery 104 p. 118-128
2006
Primary glioma spheroids maintain tumourogenicity and essential phenotypic traits after cryopreservation
Neuropathology and Applied Neurobiology 32 p. 419-427
2006
Angiogenesis-independent tumor growth mediated by stem-like cancer cells
Proceedings of the National Academy of Sciences of the United States of America 103 p. 16466-16471
2005
Distribution patterns of the anti-angiogenic protein ADAMTS-1 during rat development
Acta Histochemica 107 p. 121-131
Annet tidsskriftbidrag
2013
EGFR wild-type amplification and activation promote invasion and development of glioblastoma independent of angiogenesis
Neuro-Oncology 15 p. 6-6
2013
EARLY TUMOR DETECTION AND CHARACTERIZATION OF CHANGES IN TUMOR PERMEABILITY OF BRAINMETASTASES USING MULTIMODAL IMAGING
Neuro-Oncology 15 p. 241-241
2013
BRAIN-SPECIFIC GENE SIGNATURE OF MELANOMA METASTASIS
Neuro-Oncology 15 p. 27-27
2009
Lentiviral Vectors Mediate Efficient Suicide Gene Therapy in an Invasive Xenograft Model of Human Glioblastoma
Molecular Therapy 17 p. S302-S302
2009
CD133-NEGATIVE GLIOMA SUBPOPULATIONS GROUPED BY DIFFERENT CELL TYPE MARKERS DISPLAY TUMORIGENICITY IN VIVO
Neuro-Oncology 11 p. 917-917
2004
Angiogenesis-independent growth by brain tumor cells exhibiting cancer stem cell properties
Neuro-Oncology 6 p. 309-309
Reports and papers
2014
The Effect of miR-155 on the Expression of Annexin A2
2014
Visualization of metastatic melanoma cells by fluorescence microscopy and MRI using a novel glycogen nanoprobe
2013
Glioblastoma multiforme; Tumor subclassification and the role of miR-7
2013
Early life stress influences on stress handling in adulthood - development of depressive- and anxiety-like behavior in Wistar rats
2010
Model systems of human glioblastoma and characterization of microRNAs as therapeutic targets
Academic lectures
2019
Highly efficient CRISPR/Cas9 knock-in in Atlantic salmon
2019
Highly efficient CRISPR/Cas9 knock-in in Atlantic Salmon
2018
Hvordan fungerer laksens pubertetsgen?
2018
Optimization of CRISPR/Cas9 knock-in technology and application in salmon
2016
Targeting germ cell survival factors to produce sterile salmon
2016
Targeting germ cell survival factors to produce sterile salmon through vaccination
2016
Sterile salmon by targeting factors involved in germ cell survival: novel strategies for sustainable fish farming
2016
Targeted mutagenesis in Atlantic salmon using the CRISPR/Cas9 system
2016
Bruk av CRISPR/Cas9 i laks
2016
Adaptive plasticity in Atlantic salmon- genetic predisposition of time at maturity and environmental triggers