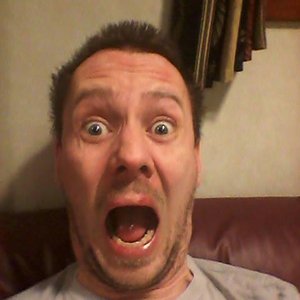 Arbeider med
Jeg arbeider med interaksjoner mellom pelagisk fisk i Norskehavet med et fokus på NVG-sild, kolmule og makrell. Videre ser jeg på koblingen mellom dyreplankton og den pelagiske fisken. I arbeidet brukes både analyser av data fra toktvirksomhet og det er en stort fokus på utvikling og bruk av modeller. Modellen er hovedsaklig individbasert modeller av fiskens vandring som funksjon av miljø og mattilgang, men flerbestandsmodeller av fiskeartenes påvirkning på hverandre er og under utvikling.
Curriculum Vitae
Education
2007-2010         Philosophiae doctor (Ph.D.) University of Bergen. Title: "Spatial interactions
between pelagic fish in the Norwegian Sea".
2003  -   2005    Master's Degree in Fisheries Biology and Fisheries Management,
University of Bergen. Master thesis: "Acoustic shadowing in dense herring
layers, measured from a bottom-mounted transducer".
2000-2003         Bachelor Degree in Biology, University of Bergen.
Relevant professional experience
2013 -    Researcher at the Institute of Marine Research, Bergen.
2010 - 2013   Post doc at the Institute of Marine Research. The work has mainly included data
analyses, ecosystem modeling, and survey activity as survey leader.

Peer reviewed publications
Nøttestad, L., K.R. Utne, G. J. Oskarsson et al. 2016. Quantifying changes in abundance, biomass and spatial distribution of Northeast Atlantic (NEA) mackerel (Scomber scombrus) in the Nordic Seas from 2007 to 2014. ICES Journal of Marine Science; 73(2): 359-373. doi:10.1093/icesjms/fsv218
Olavsdottir A., Slotte A., Jacobsen J.A., Oskarsson G., Utne K.R., Nøttestad L.  (2015). Changes in weight-at-length and size-at-age of mature Northeast Atlantic mackerel (Scomber scombrus) from 1984 to 2013: effects of mackerel stock size and herring (Clupea harnegus) stock size. doi: 10.1093/icesjms/fsv142
Jansen T., Kristensen K., Kooij JVD., Post S., Campbell A., Utne KR., Carrera P, Jacobsen JA., Gudmundssdottir A., Roel BA., Hatfield EMC. 2015. Nursery areas and recruitment variation of Northeast Atlantic mackerel (Scomber scombrus). ICES Journal of Marine Science.  DOI: http://dx.doi.org/10.1093/icesjms/fsu186
Utne KR, Huse G. 2012. Estimating the horizontal and temporal overlap of pelagic fish distribution in the Norwegian Sea using individual-based modelling. Marine Biology Research 8:548-567
Utne KR, Huse G, Ottersen G, Holst JC, Zabavnikov V, Jacobsen JA, Oskarsson GJ, Nottestad
L. 2012. Horizontal distribution and overlap of planktivorous fish stocks in the Norwegian Sea
during summers 1995-2006. Marine Biology Research 8:420-441
Utne KR, Hjollo SS, Huse G, Skogen M. 2012. Estimating the consumption of Calanus
finmarchicus by planktivorous fish in the Norwegian Sea using a fully coupled 3D model
system. Marine Biology Research 8:527-547
Huse G, Utne KR, Ferno A. 2012. Vertical distribution of herring and blue whiting in the
Norwegian Sea. Marine Biology Research 8:488-501
Huse G, Holst JC, Utne KR, Nottestad L, Melle W, Slotte A, Ottersen G, Fenchel T, Uiblein
F. 2012. Effects of interactions between fish populations on ecosystem dynamics in the
Norwegian Sea - results of the INFERNO project Preface. Marine Biology Research 8:415-419
Fu CH, Gaichas S, Link JS, Bundy A, Boldt JL, Cook AM, Gamble R, Utne KR, Liu H,
Friedland KD. 2012. Relative importance of fisheries, trophodynamic and environmental
drivers in a series of marine ecosystems. Marine Ecology-Progress Series 459:169-
Pranovi F, Link J, Fu CH, Cook AM, Liu H, Gaichas S, Friedland KD, Utne KR, Benoit HP.
2012. Trophic-level determinants of biomass accumulation in marine ecosystems.  Marine
Ecology-Progress Series 459:185-201