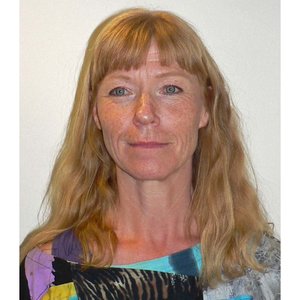 Academic articles
2020
Predicting the Distribution of Indicator Taxa of Vulnerable Marine Ecosystems in the Arctic and Sub-arctic Waters of the Nordic Seas
Frontiers in Marine Science 7 p. 1-25
2020
Distribution and suitable habitat of the cold-water corals Lophelia pertusa, Paragorgia arborea, and Primnoa resedaeformis on the Norwegian continental shelf
Frontiers in Marine Science 7 p. 1-22
2020
Past and Future Grand Challenges in Marine Ecosystem Ecology
Frontiers in Marine Science 7
2020
A Generic Framework to Assess the Representation and Protection of Benthic Ecosystems in European Marine Protected Areas
Aquatic conservation 30 p. 1253-1275
2020
Classification and Mapping of Benthic Biotopes in Arctic and Sub-Arctic Norwegian Waters
Frontiers in Marine Science 7
2020
Systematic Parasitology 97 p. 179-192
2019
Vulnerable marine ecosystems (VMEs): Coral and sponge VMEs in Arctic and sub-Arctic waters – Distribution and threats
TemaNord
2019
Does grab size influence sampled macrofauna composition? A test conducted on deep-sea communities in the northeast Atlantic
Marine Environmental Research 154
2019
Some observations of Cancer pagurus Linnaeus, 1758 (Decapoda, Brachyura) in deep water
Crustaceana 92 p. 95-105
2018
Bottom trawl fishing footprints on the world's continental shelves
Proceedings of the National Academy of Sciences of the United States of America 115 p. E10275-E10282
2018
Spatial patterns in sub-Arctic benthos: multiscale analysis reveals structural differences between community components
Ecological Monographs 89
2018
Impacts of bottom trawling and litter on the seabed in Norwegian waters
Frontiers in Marine Science 4
2018
Amphipod family distributions around Iceland
ZooKeys 731 p. 1-53
2017
Lessons on Marine Protected Area Management in Northern Boreal Regions from the United States and Norway
Marine Fisheries Review 79 p. 28-79
2017
Lessons on marine protected area management in northern boreal regions from the United States and Norway
Marine Fisheries Review 79 p. 28-51
2017
Assembling ecological pieces to reconstruct the conservation puzzle of the aegean sea
Frontiers in Marine Science 4
2017
First description of a Lophelia pertusa reef complex in Atlantic Canada
Deep Sea Research Part I: Oceanographic Research Papers 126 p. 21-30
2017
Marine litter in the Nordic Seas: Distribution composition and abundance
Marine Pollution Bulletin 125 p. 260-270
2017
A new pedunculate barnacle (Cirripedia: Heteralepadidae) from the Mediterranean with notes on reproduction
Zootaxa 4319 p. 561-578
2017
Differences in biological traits composition of benthic assemblages between unimpacted habitats
Marine Environmental Research 126 p. 1-13
2017
The footprint of bottom trawling in European waters: distribution, intensity, and seabed integrity
ICES Journal of Marine Science 74 p. 847-865
2017
Maritime ecosystem-based management in practice: Lessons learned from the application of a generic spatial planning framework in Europe
Marine Policy 75 p. 174-186
2017
First observations of the structure and megafaunal community of a large Lophelia reef on the Ghanaian shelf (the Gulf of Guinea)
Deep-Sea Research Part II: Topical Studies in Oceanography 137 p. 148-156
2016
Towards a framework for the quantitative assessment of trawling impact on the seabed and benthic ecosystem
ICES Journal of Marine Science 73 p. i127-i138
2016
Fishing impacts on benthic ecosystems: an introduction to the 2014 ICES symposium special issue
ICES Journal of Marine Science 73 p. i1-i4
2016
How Integrated Ocean governance in the Barents Sea was created by a drive for increased oil production
Marine Policy 71 p. 293-300
2016
Behaviour and habitat of Neohela monstrosa (Boeck, 1861) (Amphipoda: Corophiida) in Norwegian Sea deep water
Journal of Natural History 50 p. 323-337
2016
Trawling disturbance on megabenthos and sediment in the Barents Sea: Chronic effects on density, diversity, and composition
ICES Journal of Marine Science 73 p. i98-i114
2015
Fauna associated with cold water gorgonians and sea pens
Continental Shelf Research 105 p. 67-78
2015
Assessing uncertainty associated with the monitoring and evaluation of spatially managed areas
Marine Policy 51 p. 151-162
2015
Distribution of sea spiders (Pycnogonida, Arthropoda) off northern Norway, collected by MAREANO
Marine Biology Research 11 p. 62-75
2015
Habitat mapping as a tool for conservation and sustainable use of marine resources: Some perspectives from the MAREANO Programme, Norway
Journal of Sea Research 100 p. 46-61
2015
The MAREANO programme – A full coverage mapping of the Norwegian off-shore benthic environment and fauna
Marine Biology Research 11 p. 4-17
2015
Climate change and marine benthos: A review of existing research and future directions in the North Atlantic
Wiley Interdisciplinary Reviews: Climate Change (WIRESs) 6 p. 203-223
2015
Benthos distribution modelling and its relevance for marine ecosystem management
ICES Journal of Marine Science 72 p. 297-315
2014
Distribution of nine cold-water coral species (Scleractinia and Gorgonacea) in the cold temperate North Atlantic: effects of bathymetry and hydrography
Hydrobiologia 759 p. 39-61
2014
Diverse and vulnerable deep-water biotopes in the Hardangerfjord
Marine Biology Research 10 p. 253-267
2013
Reproductive strategy of two deep-sea scalpellid barnacles (Crustacea: Cirripedia: Thoracica) associated with decapods and pycnogonids and the first description of a penis in scalpellid dwarf males
Organisms Diversity & Evolution 13 p. 545-557
2013
Monitoring and evaluation of spatially managed areas: A generic framework for implementation of ecosystem based marine management and its application
Marine Policy 37 p. 149-164
2012
Monitoring marine populations and communities: methods dealing with imperfect detectability
Aquatic Biology 16 p. 31-52
2012
Catastrophic fluid escape venting-tunnels and related features associated with large submarine slides on the continental rise off Vesterålen-Troms, North Norway
Marine and Petroleum Geology 38 p. 95-103
2012
Cypris settlement and dwarf male formation in the barnacle Scalpellum scalpellum: A model for an androdioecious reproductive system
Journal of Experimental Marine Biology and Ecology 422-423 p. 39-47
2010
Biological structures as a source of habitat heterogeneity and biodiversity on the deep ocean margins
Marine Ecology 31 p. 21-50
2009
Sediment distribution and seabed processes in the Troms II area - offshore North Norway
Norwegian Journal of Geology
2009
Developing seabed nature-type maps offshore Norway: initial results from the MAREANO programme
Norwegian Journal of Geology
2009
Developing seabed nature-type maps offshore Norway: initial results from the MAREANO programme
Norsk Geologisk Tidsskrift 89 p. 17-28
2009
Megafaunal diversity associated with marine landscapes of northern Norway: a preliminary assessment
Norsk Geologisk Tidsskrift 89 p. 163-171
2009
Giant sandwaves in the Hola glacial trough off Vesteralen, North Norway
Marine Geology 267 p. 36-54
2009
Prediction of benthic biotopes on a Norwegian offshore bank using a combination of multivariate analysis and GIS classification
ICES Journal of Marine Science 66 p. 2026-2032
2009
Sediment distribution and seabed processes in the Troms II area - offshore North Norway
Norsk Geologisk Tidsskrift 89 p. 29-40
2008
Active Venting system Offshore Northern Norway
Eos
2008
Bottom currents interpreted from iceberg ploughmarks revealed by multibeam data at Tromsoflaket, Barents Sea
Marine Geology 249 p. 257-270
2008
Occurrence of deep-water corals on the Mid-Atlantic Ridge based on MAR-ECO data
Deep-Sea Research Part II: Topical Studies in Oceanography 55 p. 142-152
2007
Field observations of Flabellum spp. and laboratory study of the behavior and respiration of Flabellum alabastrum
Bulletin of marine science 81 p. 543-552
2006
Reproduction and larval development in three scalpellid barnacles, Scalpellum scalpellum (Linnaeus 1767), Ornatoscalpellum stroemii (M. Sars 1859) and Arcoscalpellum michelottianum (Seguenza 1876), Crustacea : Cirripedia : Thoracica): implications for reproduction and dispersal in the deep sea
Marine Biology 149 p. 829-844
2005
Carbon sequestration, the precautionary approach and the responsibility of scientists
Water Science and Technology 6 p. 205-212
2004
A new pedunculate barnacle (Cirripedia : Heteralepadidae) from the Northwest Atlantic
Proceedings of the Biological Society of Washington 117 p. 385-397
2004
Distribution of deep-water gorgonian corals in relation to benthic habitat features in the Northeast Channel (Atlantic Canada)
Marine Biology 144 p. 1223-1238
2004
Symbiosis in deep-water corals
Symbiosis 37 p. 33-61
2004
Gorgonophilus canadensis n. gen., n. sp (Copepoda : Lamippidae), a gall forming endoparasite in the octocoral Paragorgia arborea (L., 1758) from the Northwest Atlantic
Symbiosis 37 p. 155-168
2004
Crustaceans associated with the deep-water gorgonian corals Paragorgia arborea (L., 1758) and Primnoa resedaeformis (Gunn., 1763)
Journal of Natural History 38 p. 1233-1247
2001
Fisheries management in a sea of uncertainty: the role and responsibility of scientists in attaining a precautionary approach
International Journal of Sustainable Development 4 p. 245-264
1999
Benthic foraminifera along an offshore-fjord gradient: a comparison with amphipods and molluscs
Journal of Natural History 33 p. 317-350
1999
Has the fauna in the deeper parts of the Skagerrak changed?: A comparison of the present amphipod fauna with observations from 1933/37
Sarsia 84 p. 137-155
1998
The ethics of doing policy relevant science: The precautionary principle and the significance of non-significant results
Science and Engineering Ethics 4 p. 401-412
1996
Amphipod fauna along an offshore-fjord gradient
Journal of Natural History 30 p. 23-49
1996
Type-II statistical errors in environmental science and the precautionary principle
Marine Pollution Bulletin 32 p. 528-531
1993
Mollusc fauna along an offshore-fjord gradient
Marine Ecology Progress Series 97 p. 209-224
1991
Hyperbenthic crustacean fauna of the Gullmarfjord area (western Sweden) - species richness, seasonal-variation and long-term changes
Marine Biology 109 p. 245-258
1988
A pneumatic, bottom-activated, opening and closing device for epibenthic sledges
Sarsia 73 p. 299-302
1986
The benthic amphipod fauna of the west-norwegian continental-shelf compared with the fauna of 5 adjacent fjords
Sarsia 71 p. 193-208
Posters
2018
Plastic on beaches and in seabirds. Preliminary results from a comparative study in the Norwegian Arctic and North Sea
2015
Distribution of nine cold-water coral species (Scleractinia and Gorgonacea) in the cold temperate North Atlantic: effects of bathymetry and hydrography
2011
Changes in the distribution of benthic fauna off N. Norway
Chapters and books
2019
Banks, Troughs and Canyons on the Continental Margin off Lofoten, Vesterålen, and Troms, Norway
2019
The inland deep-sea Benthic biotopes in the Sognefjord. In: Seafloor Geomorphology as Benthic Habitat
p. 355-372
2018
Cold Temperate Coral Habitats
2017
Hav er meir enn vatn
2016
Cold-water coral reefs in the Hola glacial trough off Vesterålen, North Norway
p. 309-310
2016
Cold-water coral reefs in the Hola glacial trough off Vesterålen, North Norway
2016
Trophic Ecology and Habitat Provision in Cold-Water Coral Ecosystems
2015
Practical use of new knowledge
p. 177-183
2015
Environmental threats - pollution and physical impacts: Effect of fisheries
p. 150-155
2015
Barents Sea and coast of Finnmark: The bottom fauna
p. 126-135
2015
Mid-Norwegian continental shelf and slope: Bottom habitats and fauna
p. 108-115
2015
The bottom fauna from Lofoten to Finnmark: Fauna collected using beamtrawl, sled and grab
p. 81-91
2015
The deep-sea off Lofoten, Vesterålen and Troms: Bottom habitats and fauna
p. 71-79
2015
Benthic fauna - the shelf off Lofoten - Vesterålen - Troms
p. 52-59
2015
Tromsøflaket, Eggakanten and the areas off Finnmark
p. 23-41
2015
The Norwegian sea floor: new knowledge from MAREANO for ecosystem-based management
2010
Til bunns i Barentshavet og havområdene utenfor Lofoten
2005
Effects of fisheries on deepwater gorgonian corals in the Northeast Channel, Nova Scotia
p. 369-382
2005
Deep-water corals and their habitats in The Gully, a submarine canyon off Atlantic Canada
p. 247-277
2005
Distribution and diversity of species associated with deep-sea gorgonian corals off Atlantic Canada
p. 849-879
Popular science articles
2016
Søppel i havet
Fisken og Havet, Særnummer p. 71-74
2015
Bunndyr varsler om miljøforandringer
Ottar 304 (Ja) p. 24-29
2015
Bunndyr varsler om miljøforandringer
Ottar p. 24-29
Academic lectures
2019
Marine litter in arctic and northern Norway
2018
Linking plastic pollution to plastics in seabirds
2017
NovasArc: Nordic Vulnerable Marine Ecosystems and anthropogenic activities in sub-Arctic and Arctic waters
2017
Effects of fishing on benthic megafauna
2017
Hva observeres og dokumenteres av søppel - gjør det noe at det ligger søppel på bunnen?
2017
Litter on the seafloor in the Nordic seas
2017
KILO-rapporten; en sårbarhetsanalyse for Lofoten og Vesterålen
2016
Experience from 10 years of mapping for the Norwegian government: The Mareano Programme. Value creation in ocean space
2016
Plan for forvaltning av biomangfold i Aegeer-havet: MARISCA et EEA finansiert prosjekt
2016
Marine mapping to establish baselines and later monitoring: example on how an ecosystem can be characterized
2016
Marine environmental questions on deep sea mining
2016
The state of ecosystem impact of the bottom trawl fisheries in the Barents Sea and adjacent waters
2016
Experience from 10 years of mapping for management conducted by Mareano
2016
Habitats and biotopes in Norwegian seas: 10 years of experience with mapping conducted by the MAREANO Programme
2015
Structure and megafaunal community of a large Lophelia reef on the Ivorian-Ghanaian margin (the Gulf of Guinea)
2014
Trawling impact on megabenthos and sediment in the Barents Sea: use of satellite vessel monitoring and video
2013
Ecosystem, fishing and oil exploration – competition for the same ocean areas
2013
Ny kunnskap om Lofoten – VesterålenResultater fra Havforskningsinstituttets kunnskapsinnhenting - KILO
2013
Ny kunnskap om Lofoten – Vesterålen.Resultater fra Havforskningsinstituttets kunnskapsinnhenting - KILO
2013
Kunnskapsinnhenting Lofoten-Vesterålen-TromsKILO-rapporten
2011
Endringer i bunnfauna observert av Mareano 2006-2009 - grunnlag for fremtidig analyse av endringer i miljø?
2011
Baseline mapping: a necessity for an assessment of effects of climate changes on benthic communities
Annet tidsskriftbidrag
2010
The use of benthic indicators in Europe: From the Water Framework Directive to the Marine Strategy Framework Directive
Marine Pollution Bulletin 60 p. 2187-2196
Reports and papers
2020
Potensielle effekter av havvindanlegg på havmiljøet
2018
Undersøkelser av sedimentsamfunn offshore – sammenlignende kvantitativ utprøving av 0,1 m² vs. 0,25 m² van Veen grabb
2016
Mineralutvinning i dyphavet. Potensiell næring som utfordrer rådgivningen. Havforskningsrapportene 2016. s122-124.
2013
Impacts of fisheries and aquaculture on sediments and benthic fauna: suggestions for new management approaches
2013
KunnskapsInnhenting Barentshavet-Lofoten-Vesterålen (KILO). Status og videreutvikling av kunnskapsgrunnlaget for mengde, fordeling og transport av kommersielle fiskearter fra gytende fisk til egg, larver, yngel og ungfisk i nordnorske sokkelområder med vekt på Lofoten og Vesterålen
2006
Effekter av oksygensvikt på fjordfauna: Bunnfauna og miljø i fjorder på Skagerrakkysten
1994
Are fjord-basins habitat islands?