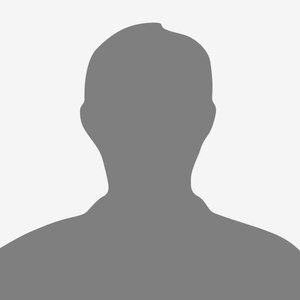 Academic articles
2021
Maturation in the Barents Sea capelin – Contrasting length- and gonad-based metrics
Fisheries Research 237 p. 1-7
2021
A logistic function to track time-dependent fish population dynamics
Fisheries Research 236
2020
The specification of the data model part in the SAM model matters
Fisheries Research 229
2019
Unraveling the recruitment problem: A review of environmentally-informed forecasting and management strategy evaluation
Fisheries Research
2019
INTEGRATING HAWKES PROCESS- ND BIOMASS MODELS TO CAPTURE IMPULSIVE POPULATION DYNAMICS
2019
An improved methodology for quantifying causality in complex ecological systems
PLOS ONE 14 p. 1-19
2018
Parameter estimation in stock assessment modelling: Caveats with gradient-based algorithms
ICES Journal of Marine Science 75 p. 1553-1559
2018
Predictability of marine population trajectories affected by birth and harvest pulses
259 p. 363-374
2018
Comments on incongruous formulations in the SAM (state-space assessment model) model and consequences for fish stock assessment
Fisheries Research 210 p. 224-227
2018
Causal Drivers of Barents Sea Capelin (Mallotus villosus) Population Dynamics on Different Time Scales
ICES Journal of Marine Science 75 p. 621-630
2018
A parametrized stock-recruitment relationship derived from a slow-fast population dynamic model
Mathematics and Computers in Simulation 145 p. 171-185
2017
Combined effect of birth and harvest impulses on dynamics of a single-species marine population
Journal of Coupled Systems and Multiscale Dynamics 5 p. 243-249
2017
Regularization of a parameter estimation problem using monotonicity and convexity constraints.
ESAIM: Proceedings and Surveys
2016
Exploring stochasticity and imprecise knowledge based on linear inequality constraints
Journal of Mathematical Biology p. 1-21
2016
Multiple patterns of food web dynamics revealed by a minimal non-deterministic model
Ecosystems 20 p. 163-182
2015
Derivative-free optimization for population dynamic models
Advances in Intelligent Systems and Computing 359 p. 391-402
2015
A retrospective evaluation of the Barents Sea capelin management advice
Marine Biology Research 11 p. 135-143
2014
Linking tagging technology and molecular genetics to gain insight in the spatial dynamics of two stocks of cod in Northeast Atlantic waters
ICES Journal of Marine Science 71 p. 1417-1432
2014
Non-deterministic modelling of food-web dynamics
PLOS ONE 9
2014
Krill, climate, and contrasting future scenarios for Arctic and Antarctic fisheries
ICES Journal of Marine Science 71 p. 1934-1955
2014
Modelling and forecasting stock-recruitment: Current and future perspectives
ICES Journal of Marine Science 71 p. 2307-2322
2013
Analysing migrations of Atlantic cod Gadus morhua in the north-east Atlantic Ocean: then, now and the future
Journal of Fish Biology 82 p. 741-763
2011
Probability-based surveying using self-sampling to estimate catch and effort in Norway's coastal tourist fishery
ICES Journal of Marine Science 68 p. 1785-1791
2008
A tool for analyzing information from data storage tags: the continuous wavelet transform (CWT)
Reviews in Fish Biology and Fisheries 18 p. 301-312
2007
Reducing Fisheries Model Complexity Using a Finite Fourier Series Parameterization
Fisheries Research 84 p. 390-394
2006
Quantifying uncertainty in flow functions derived from SCAL data - USS relative permeability and capillary pressure
Transport in Porous Media 65
2006
Reservoir description using dynamic parameterisation selection with a combined stochastic and gradient search
Computational Geosciences 10 p. 321-342
2004
The impact of uncertain centrifuge capillary pressure on reservoir simulation
SIAM Journal on Scientific Computing 26 p. 537-557
2004
Prediction under uncertainty in reservoir modeling
Journal of Petroleum Science and Engineering 44 p. 143-153
2004
Generating Multiple Data-fit Fishery Models using Gadget
ICES Journal of Marine Science p. 390-394
2002
Uncertainty reduction in reservoir modeling
Contemporary Mathematics 295 p. 457-467
2002
Estimation of capillary pressure curves from centrifuge data - a semi-iterative approach.
Computational Geosciences 6 p. 207-224
2002
Multiple history-matched models for Teal South
The Leading Edge 21 p. 286-289
Posters
2017
Warming up the Barents Sea food web
Mediebidrag
2011
Tradisjonelle småskalafiskerier i Mosambik: Tidløs, tjenlig, Truet
Popular science articles
2015
Treng nye metodar for å måla lodde under isen
Fisken og Havet, Særnummer p. 22-23
Academic lectures
2020
The data model part of SAM matters
2017
Predictability of Marine Population Trajectories under the Effect of Birth and Harvest Pulses
2017
Estimating Parameters for an Ordinary Differential Equation Model Using a Neighborhood Approximation Algorithm (CS-BSM #5)
2017
The (Un)Predictability of Population Dynamic Trajectories
2016
Deriving Causal Drivers of Population Dynamics on Different Time Scales (CM Code–1:242)
2016
The Predictability and Prediction Horizon of Population Dynamic Trajectories (CM Code–1:240).
2015
Emergent properties of a multi-stage population dynamics model
2015
Structural uncertainty in population dynamic models
2015
Derivative-Free Optimization for Population Dynamic Models
2015
Modeling and uncertainty quantification of the dynamics of a biosystem under vague knowledge
2015
Numerical Study of a System of Delay Differential Equations With Impulses
2014
A Stock-recruitment Relationship Derived from a Slow-fast Population Dynamic Model
2014
A Stock-recruitment Relationship Derived from a Slow-fast Population Dynamic Model
2014
Approximate Uncertainty Quantification Using Vague Knowledge
2014
Tracking Uncertainty Propagation in a Fisheries Population Dynamics Model
2014
Non deterministic modeling of food web dynamics
2014
Ecosystems modelled from the outside
2014
How can increased temperature affect the dynamics of the Barents Sea food web?
2014
Correlations, Causalities, and the Prediction of Fisheries Time Series
2013
A retrospective evaluation of the Barents Sea capelin management advice
2013
Uncertainty properties of the Barents Sea capelin abundance estimate
2013
Multispecies considerations in stock assessments: yes we can
2013
Assessing adequate level of sampling in monitoring programs to support stock assessment and estimation of biological reference points for Northeast Arctic Cod (Paper J:07)
2012
Cod predation on capelin. WD # 15 to AFWG
2012
A stochastic dynamic food web model for the Barents Sea ecosystem. ICES CM 2012/A:19
2011
Modelling vertical fish migration using mixed Ornstein-Uhlenbeck processes
2008
The Hamiltonian Monte Carlo algorithm in parameter estimation and uncertainty quantification
2006
Quantification of Uncertainty due to Subgrid Heterogeneity in Reservoir Models
2005
Quantifying prediction uncertainty in reservoir modelling using streamline simulation
2005
Quantification of Uncertainty in Relative Permeability for Coarse-Scale Reservoir Simulation
2004
Application of neighbourhood algorithm to uncertainty assessment in reservoir characterisation: PUNQ-S3 problem
2004
Uncertainty assessment in PUNQ-S3 - neighbourhood algorithm framework for geostatistical modelling
2003
Uncertainty and upscaling in reservoir modelling
2003
A Strategy for Rapid Quantification of Uncertainty in Reservoir Performance Prediction
2002
Quantifying Uncertainty in Reservoir Performance Prediction
2002
Prediction under uncertainty in reservoir modeling
Annet tidsskriftbidrag
2018
Corrigendum: Parameter estimation in stock assessment modelling: Caveats with gradient-based algorithms (ICES Journal of Marine Science (2018) DOI: 10.1093/icesjms/fsy044)
ICES Journal of Marine Science 75 p. 1511
Reports and papers
2018
Multiple time–scale dynamics of stage structured populations and derivative–free optimization
2017
Report of the Arctic Fisheries Working Group, Copenhagen, 19-25 April 2017. ICES C.M. 2017/ACOM:06
2016
Report of the second workshop on Management Plan Evaluation on Northeast Arctic cod and haddock and Barents Sea capelin (WKNEAMP-2), 25–28 January 2016, Kirkenes, Norway
2014
Application of slow-fast population dynamic models
2012
Modelling migration patterns of fish using depth and temperature preferences
2012
Uncertainty and Sensitivity Analysis of a Population Dynamics Model
2008
Improving efficiency in parameter estimation using the Hamiltonian Monte Carlo algorithm
2007
Application of the Neighbourhood Approximation Algorithm to Selected Benchmark Objective Functions
2000
Capillary Pressure Curves From Centrifuge Data – Inves- tigation of Singular Value Decomposition (SVD) Methods
2000
Regularizing the Volterra integral equation - the capillary pressure case
1997
Application of Integral Equations in Petroleum Technology