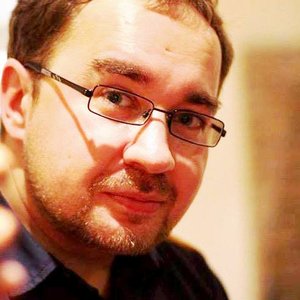 Academic articles
2021
Distribution and possible sources of polycyclic aromatic hydrocarbons(PAHs) and metals in marine surface sediments off northern Mozambique
Marine Pollution Bulletin 163
2020
Background concentrations of polycyclic aromatic hydrocarbons (PAHs) in deep core sediments from the Norwegian Sea and the Barents Sea: A proposed update of the OSPAR Commission background values for these sea areas
Chemosphere 251
2019
Levels and temporal trends of persistent organic pollutants (POPs) in Atlantic cod (Gadus morhua) and haddock (Melanogrammus aeglefinus) from the southern Barents Sea
Environmental Research 172 p. 89-97
2017
Additive Models Reveal Sources of Metals and Organic Pollutants in Norwegian Marine Sediments
Environmental Science and Technology 51 p. 12764-12773
2013
Sources of polycyclic aromatic hydrocarbons in marine sediments from southern and northern areas of the Norwegian continental shelf
Marine Environmental Research 87-88 p. 73-84
2011
Petroleum-related hydrocarbons in deep and subsurface sediments from South-Western Barents Sea
Marine Environmental Research 71 p. 357-368
2010
Development of Atlantic cod (Gadus morhua) exposed to produced water during early life stages: Effects on embryos, larvae, and juvenile fish
Marine Environmental Research 70 p. 383-394
2009
Natural background and anthropogenic inputs of polycyclic aromatic hydrocarbons (PAH) in sediments of South-Western Barents Sea
Marine Environmental Research 68 p. 236-245
2009
Physical and chemical traces of anthropogenic influence at the seabed and in the sediments in Ingøydjupet, Southern Barents Sea
Norsk Geologisk Tidsskrift 89 p. 101-108
2009
Geographical variations in hydrocarbon levels in sediments from the Western Barents Sea
Norsk Geologisk Tidsskrift 89 p. 91-100
2009
Polyaromatic hydrocarbons (PAHs) in the Barents Sea sediments: small changes over the recent 10 years
Marine Biology Research 5 p. 101-108
2007
Identification of estrogen-like alkylphenols in produced water from offshore oil installations
Marine Environmental Research 64 p. 651-655
2006
Alkylphenol retention indices
Journal of Chromatography A 1123 p. 98-105
2005
Gas chromatography–mass spectrometry analysis of alkylphenols in cod (Gadus morhua) tissues as pentafluorobenzoate derivatives
Journal of Chromatography A 1062 p. 255-268
2004
Gas chromatography–mass spectrometry analysis of alkylphenols in produced water from offshore oil installations as pentafluorobenzoate derivatives
Journal of Chromatography A 1059 p. 131-141
2003
Conductivity studies in Benzotrifluoride
Journal of Molecular Liquids 103-104 p. 221-233
2002
4-(Trifluoromethyl)benzonitrile
Acta Crystallographica Section C: Crystal Structure Communications C58 p. o66-o68
2002
[4-(Trifluoromethyl)phenyl]acetonitrile
Acta Crystallographica Section C: Crystal Structure Communications C58 p. o145-o147
2002
2-, 3- and 4-Nitrophenylacetonitrile
Acta Crystallographica Section C: Crystal Structure Communications C58 p. o528-o532
2001
Chromium(VI)Oxide/tert-Butyl Hydroperoxide Interactions: Evidence for a tert-Butylperoxychromium Complex and its Role in the Catalytic Oxidation of Alcohols
Journal of the Chemical Society. Perkin Transactions 2 (2001) 12 p. 2318-2323
2000
Chromium(VI) oxide-catalyzed oxidations by tert-butyl hydroperoxide using benzotrifluoride as solvent
Comptes rendus de l'Académie des sciences. Série IIc, Chimie 3 p. 747-750
Produkt
2015
Polyaromatic hydrocarbons in sediments from the Barents and White Seas.
Chapters and books
2015
Environmental threats - pollution and physical impacts: Pollution
p. 145-149
2011
Pollution
p. 723-736
2010
Trusler mot miljøet – forurensning og fiskeripåvirkning
p. 82-87
Popular science articles
2019
Levels and temporal trends of persistent organic pollutants (POPs) in Atlantic cod (Gadus morhua) and haddock (Melanogrammus aeglefinus) from the southern Barents Sea.
Environmental Research
2017
Decreased or stabilised levels of contaminants in Norwegian waters
Fram Forum 2017 p. 52-55
Academic lectures
2021
PFAS I MARINE SEDIMENTER FRA NORSKE HAVOMRÅDER
2020
Mikroplast i sjømat – Overvåking
2020
Emerging organic contaminants in Norwegian marine sediments
2019
Mikroplast og nye miljøgifter. MAREANO kartlegging av sedimenter – nye funn.
2018
Emerging and legacy POPs in Norwegian marine sediments: The MAREANO program
2015
Mapping of PAH in marine sediments as part of MAREANO program. Experiences from 10 years of MAREANO program
2015
Hvilke kjemidata har vi og hvordan brukes de? MAREANO kartlegging av miljøgifter i sedimenter.
2014
Geokjemiske studier av sedimenter innsamlet under MAREANO-programmet
2013
MAREANO – Geochemical results from surface and subsurface sediments
2012
Environmental impact of accidental oil spills in Norwegian waters
2011
Polysykliske aromatiske hydrokarboner (PAH) i prøver fra marint miljø
2011
Effects of acute oil spills on the Norwegian marine environment
2001
Conductivity Studies in Benzotrifluoride
Reports and papers
2020
Undersøkelser av hydrokarboner og organiske miljøgifter i sedimenter fra MAREANO-området i 2019
2020
Undersøkelse av mageinnhold i fiskeyngel og kystnære fiskearter etter utslippet av plastpellets fra M/V Trans Carrier
2020
Organic and inorganic contaminants in marine sediments off northern Mozambique
2020
Miljøgifter i atlantisk kveite fra kyst- og havområder i Norskehavet-2019 - Oppfølging av kartleggingsundersøkelsen for atlantisk kveite i 2013-2016
2019
Undersøkelser av hydrokarboner og organiske miljøgifter i sedimenter fra MAREANO-området i 2018
2019
Oljeforurensning i Hjeltefjorden etter forliset av KNM «Helge Ingstad»
2019
Kildesporing av miljøgifter i kveite fra Ytre Sklinnadjupet - Analyser av miljøgifter i sediment og rødpølser, oppsummering av eksisterende kunnskap og anbefalinger videre
2018
Undersøkelser av hydrokarboner og organiske miljøgifter i sedimenter fra MAREANO-området i 2017
2018
Undersøkelser av nye organiske miljøgifter i sedimenter fra MAREANOområdet
2018
Undersøkelser av hydrokarboner og organiske miljøgifter i sedimenter fra MAREANO-området i 2016 og 2017
2016
Kartlegging av klorerte miljøgifter i sedimenter fra MAREANO-området
2016
Pilotstudie av nye organiske miljøgifter i sedimenter fra MAREANO-området
2016
Undersøkelser av organiske miljøgifter i sedimenter fra MAREANO-området i 2015
2016
Undersøkelser av organiske miljøgifter i fisk, skalldyr og sedimenter fra norske havområder de siste 20 årene
2015
Undersøkelser av organiske miljøgifter i sedimenter fra MAREANO-området i 2014
2014
Undersøkelser av organiske miljøgifter i sedimenter fra MAREANO-området i 2013
2012
Erfaringer etter oljeutslipp langs kysten av Norge
2010
Oppfølgingsundersøkelse av forurensning i blåskjell ved lasteskipet "Full City" – Rapport 3
2002
Solvent Properties of Benzotrifluoride
1998
Solvent properties of Benzotrifluoride