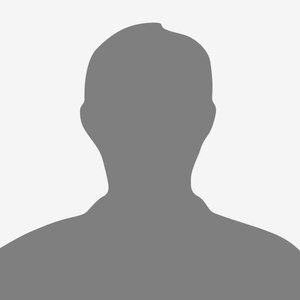 Academic articles
2017
Modelling succession of key resource harvesting traits of mixotrophic plankton populations
The ISME Journal 11 p. 212-223
2016
Photoregulation in a kleptochloroplastidic Dinoflagellate, Dinophysis acuta.
Frontiers in Microbiology 7 p. 785
2016
Role of the chloroplast in the predatory dinoflagellate Karlodinium armiger.
Marine Ecology Progress Series 519 p. 41-54
2016
Defining planktonic protist functional groups on mechanisms for energy and nutrient acquisition: Incorporation of diverse mixotrophic strategies
Protist 167 167 p. 106-120
2016
Characteristic sizes of life in the oceans – from bacteria to whales
Annual Review of Marine Science 8 p. 217-241
2015
Modelling emergent trophic strategies in plankton
Journal of plankton research 37 p. 862–868
2014
The role of mixotrophic protists in the biological carbon pump
Biogeosciences 11 p. 995-1005
2013
Acquired phototrophy in Mesodinium and Dinophysis – A review of cellular organization, prey selectivity, nutrient uptake and bioenergetics
Harmful Algae 28 p. 126-139
2013
Hundred years of environmental change and phytoplankton ecophysiological variability archived in coastal sediments.
PLoS ONE 8 (4)
2012
Marine microalgae attack and feed on metazoans
The ISME Journal 6 p. 1926–1936
2012
Isolation and cultivation of microalgae select for low growth rate and high tolerance to pH
Harmful Algae 20 p. 101-110
2011
Infection of North Sea cod, Gadus morhua L.larvae with the parasitic nematode Hysterothylacium aduncum Rudolphi
Journal of Plankton Research 33 p. 1311- 1316
2011
Phytoplankton growth after a century of dormancy illuminates past resilience to catastrophic darkness
Nature Communications 2:311
2011
Feeding on copepod fecal pellets: a new trophic role of dinoflagellates as detritivores
Marine Ecology Progress Series 441 p. 65-78
2010
Effect of lowered pH on marine phytoplankton growth rates
Marine Ecology Progress Series 416 p. 71-91
2008
Feeding mechanism, prey specificity and growth in light and dark of the plastidic dinoflagellate Karlodinium armiger
Aquatic Microbial Ecology 50 p. 279–288
2008
Prey size spectrum and bioenergetics of the mixotrophic dinoflagllate Karlodinium armiger
Aquatic Microbial Ecology Vol. 50 (Ja) p. 289–299
Chapters and books
2013
Using the sediment archive of living dinoflagellate cysts and other protist resting stages to study temporal population dynamics
THE MICROPALAEONTOLOGICAL SOCIETY, SPECIAL PUBLICATIONS 5 Biological and Geological Perspectives of Dinoflagellates. Marret F, Lewis JM and Bradley (Eds.) (Ja)