Symposium to honour our first director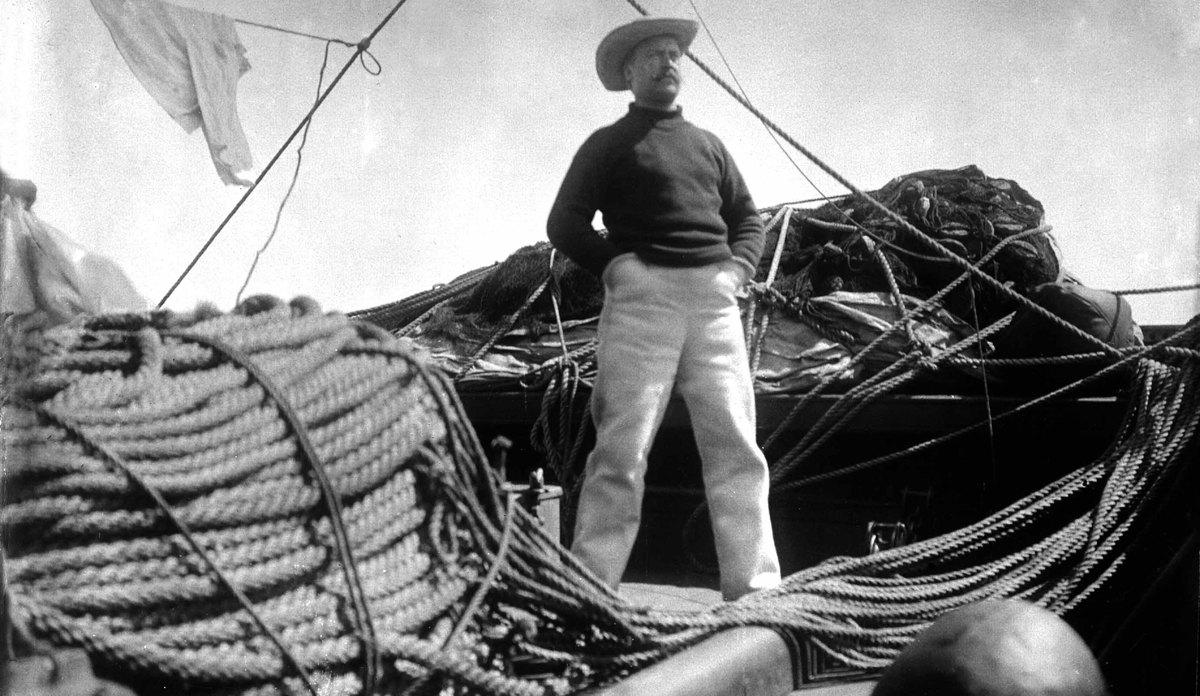 Published: 18.02.2019 Updated: 19.02.2019 Author: Gunnar Sætra
Senior researcher Olav Sigurd Kjesbu heads the team preparing the symposium, and the Institute of Marine Research is the organizer.
"Johan Hjort is one of our foremost marine researchers of all time, and we wish to honour his memory this year since it's 150 years since he was born," says Vera Schwach and Olav Sigurd Kjesbu.
She is a historian, while he is a marine researcher. They are convening the symposium along with Canadian Jennifer Hubbard (historian) and Australian Iain Suthers (marine biologist).
Something happened in Bergen
Schwach and Kjesbu both have a great interest in Hjort's pioneering work from their respective professional points of view.
"Historians and marine researchers agree that something decisive happened in Bergen in the decades around 1900. Fundamental theories were developed that are central in fisheries biology, oceanography and meteorology, and Johan Hjort had a key role in this environment," they say.
Hjort's main work Fluctuations in the Great Fisheries of Northern Europe is still among the most quoted publications in marine research. Hjort was also one of the founding fathers of the International Council for the Exploration of the Sea (ICES) in 1902. Furthermore, Johan Hjort played a central role in the development of what is regarded as the world's longest scientific time series – the liver index from Lofoten.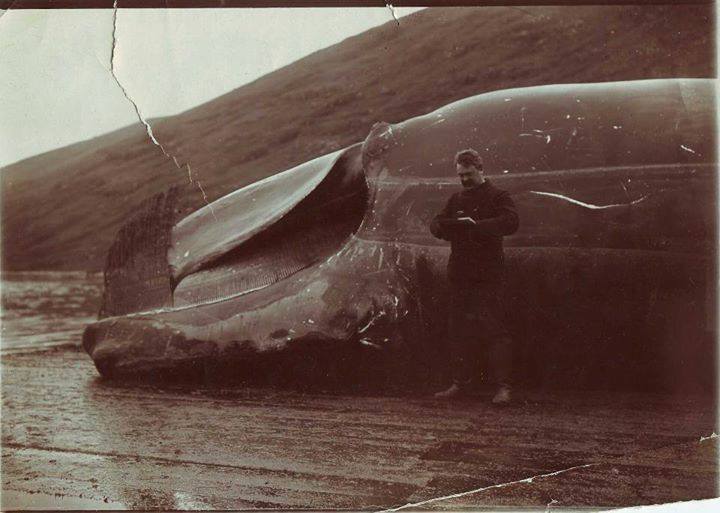 "Michael Sars" was to be used for whale surveys, which was the condition for the grant from the Norwegian parliament (Stortinget). Johan Hjort travelled to Finnmark in January 1901. Here we see him with a logbook in front of a right whale (Eubalaena glacialis). The photo is probably taken at the whale station in Mehamn, late winter or early spring in 1901. (Copyright: Nils Lid Hjort)
Thorough discussions
The Hjort symposium will take place and 12-14 June and will be attended by scholars, scientists, historians and others from Norway and various other countries.
"Our aim is to stimulate thorough discussions on new approaches in the field of fisheries research, since the research in several areas has resulted in relatively few new, groundbreaking works since Hjort's era, including within recruitment research," says Schwach and Kjesbu.
History is important
They also believe the past is important because it holds possible keys to the future.
"It helps to see connections and alternatives. You don't stray into present-day thought patterns and approaches to fisheries research. Consequently, marine researchers and historians will both be well represented at the conference," says Schwach and Kjesbu.
They also believe it is important to encourage the younger generation to pursue a career in marine research.
The final date for registration and submission of abstracts is 15 April 2019. Contributions for publication in a special edition of ICES Journal of Marine Science may be submitted after this date.
More information and links to registration/abstract submission may be found on the ICES website.