Handed over advice on the world's oceans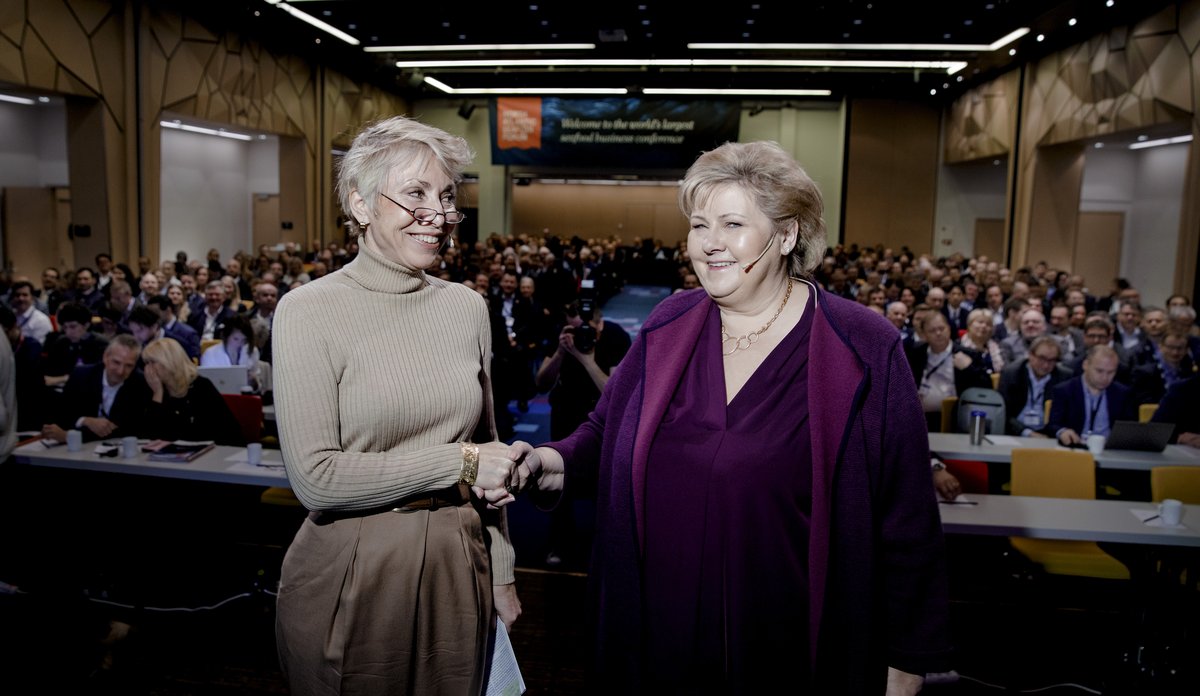 Published: 06.03.2019 Updated: 08.03.2019 Author: Charlotte Muri and Kjartan Mæstad
"To keep our oceans productive and promote sustainable industries, we need the right information. Having one of the world's leading marine research institutes invite the world's leading marine scientists to the best city in the world provides a good starting point for that. We don't just need research, however, we also need action. That's why we as decision-makers need scientists to give us specific advice. That's what we got in Bergen last November, and I'm looking forward to reading the report", says Prime Minister Erna Solberg.
She announced the research conference at the G7 meeting in Canada last summer. The conference was given the name "Science for Ocean Actions", and the IMR was tasked with hosting it.
Science-based ocean management
When the experts met in Bergen last autumn, they looked at five separate areas where we face serious challenges: marine climate change, ocean health, fisheries resources, sustainable aquaculture and seafood for human nutrition.
The report handed to the Prime Minister was only 20 pages long and gives a summary of the measures proposed.
"Erna Solberg has taken on an international leadership role in relation to ocean management, and we are grateful for that. The report will help lay the foundations for our management of the oceans over the coming decade. Ocean management must be science-based, and now is the time to turn words into actions", says Rogne, who appreciates that the Prime Minister asked the IMR to hold the conference.
A decade of ocean science
The report is part of the work being done by Prime Minister Erna Solberg's international High-level Panel for a Sustainable Ocean Economy. This panel shall work over the next two years to produce recommendations on how we can reconcile conservation and sustainable use of the oceans and its resources..
At the end of the process, the heads of state and government in the panel will agree on policy recommendations. All the panel's work will be presented in a final report to the UN in 2020.
The UN General Assembly has decided that the period 2021—2030 shall be an international decade of ocean science. The aim is to move the oceans up the agenda of governments and in the public debate.