The mackerel cruise can be followed online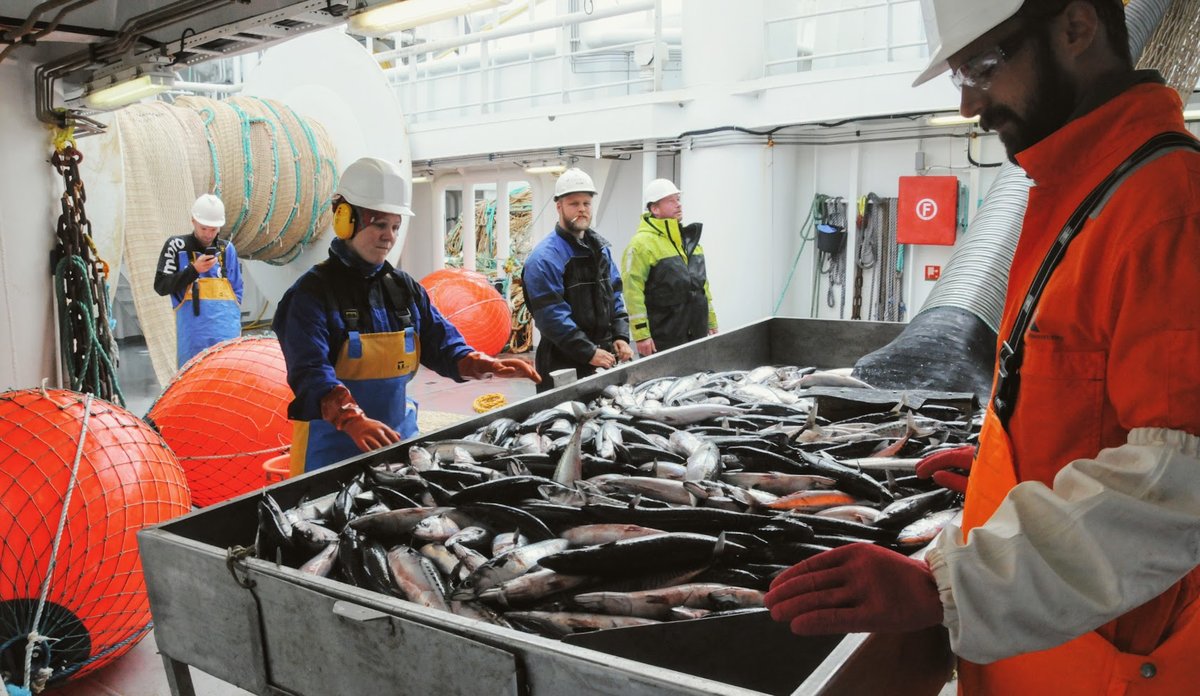 Published: 03.07.2020 Updated: 08.07.2020 Author: Erlend A. Lorentzen
The chartered vessels «Vendla» and «Kings Bay» set out from Bergen on Friday, July 3 with the Norwegian sea researchers on board. In addition, four vessels sail for the Faroe Islands, Iceland, Greenland and the EU (Denmark).
Follow them on the map
New this year is that you can see the vessel live on the course map, with trawling stations. See the map here:
– Over five weeks, we will map an area of ​​approximately 3.5 million square kilometers in the North-East Atlantic. It is well over a round around the world, says Leif Nøttestad, senior scientist and coordinator of the international cruise.
For the mackerel population has a huge expansion in the Atlantic, and ever more northerly.
Follows north
– A large stock that the mackerel needs a lot of space. Last year, much of the mackerel was poured north into the Jan Mayen zone and partly southwest by Svalbard into the Fram Strait. There we could not follow the mackerel to zero line, that is to the point where the mackerel ends. We hope to reach it this year, says Nøttestad.
The annual mackerel trawl cruise is one of several important indices that researchers use to estimate how much mackerel it is in the ocean. Then they can say how much it is justifiable to fish – what we call a quota advice.
ICES, the International Council for the Exploration of the Sea, recently estimated that the spawning stock for mackerel is 4.5 million tonnes.
Sampling with trawl and acoustics
The mackerel does not have any swim bladder and is in the summer scattered near the surface in pursuit of zooplankton. The mackerel then gives a weak echo. Therefore, the main method of estimating how much mackerel there is, is to fish at predetermined stations with a specially designed trawl.
– We sample the fish to find their age, among others. Then we can estimate the size of the different year classes, says Leif Nøttestad.
– For example, how many mackerel that is one year old will have consequences for how much mackerel we can fish the coming years, he continues.
The vessels also record other fish species with echosounder and multibeam sonar, mainly Norwegian spring-spawning herring and blue whiting. These abundance indices will be five years old after this year's survey. Then they are long enough (five years) for ICES to evaluate them, and consider incorporating them as a knowledge base in stock advice for herring and blue whiting.
Is also an ecosystem cruise
– While we are on such an extensive cruise, we also monitor a number of physical and biological conditions in the ecosystem. There are herring and blue whiting, horse mackerel, lumpfish, salmon, whales and zooplankton. From binoculars to microscopes, in other words, says Nøttestad.
In addition, sea temperature, current and other environmental conditions are measured and sampled.
The cruise ends 4 August.