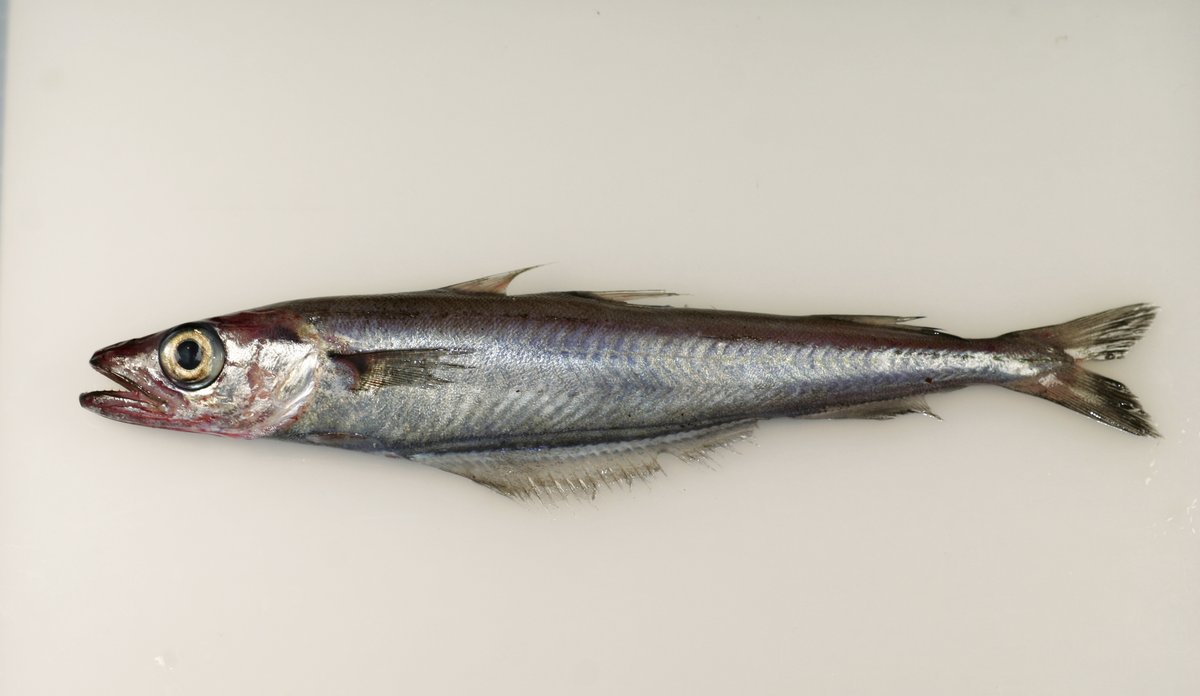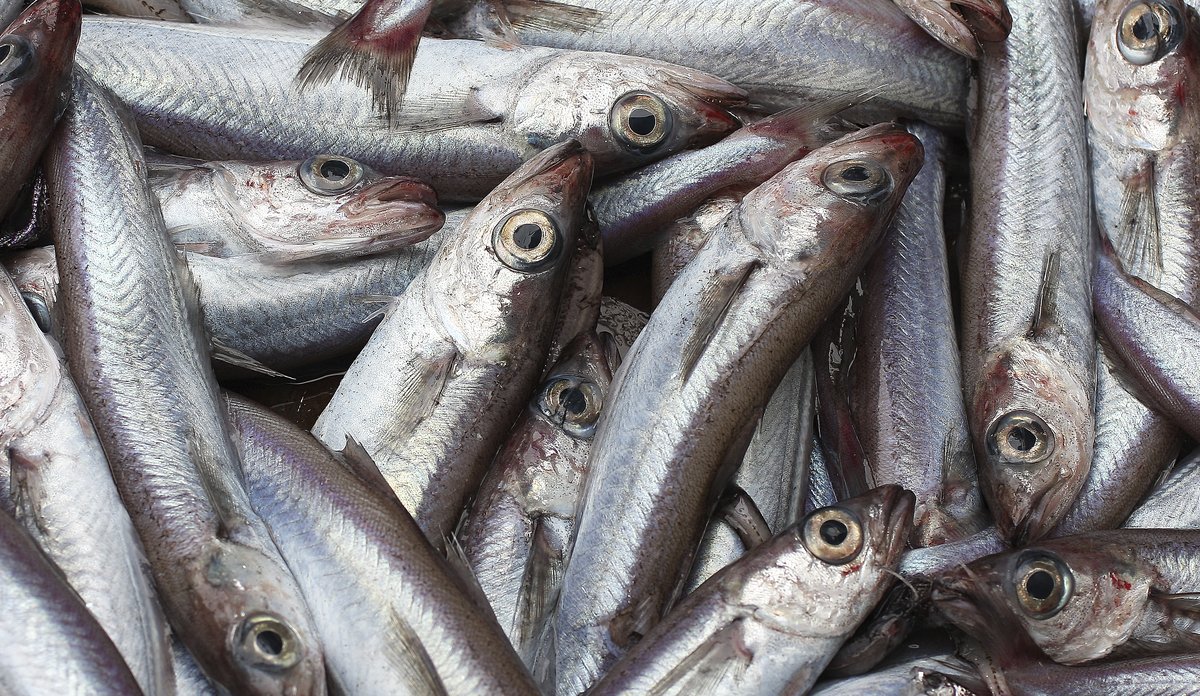 Blue whiting is a species of the cod family that is widespread and common in the Northeast Atlantic and in the Mediterranean. Smaller stocks are also found in the Northwest Atlantic.
Blue whiting in the Northeast Atlantic is regarded as one management unit but consists of two main components, one northerly and one southerly with a rough separation line on the Porcupine Bank west of Ireland. Some Norwegian Fjords and the Barents Sea have local stock components, even if the relatively large amount of blue whiting seen in the Barents Sea in later years belongs to the large Atlantic main stock.
Blue whiting is one of the most abundant fish stocks in the semi-pelagic water masses of the Northeast Atlantic. The species is most common at 100–600 m depth, but is also found close to the surface in parts of the day and close to the bottom in shallow waters. It is observed as deep as 900 m.
The food of blue whiting consist mainly of crustaceans as krill and amphipods, and larger fish feeds also on smaller fish species, also included young blue whiting. Sometimes the blue whiting is found to have food competition with herring and mackerel. This is most common in young blue whiting (0- and 1-group), which is found at shallower depths than the adults. Some fish predators and sea mammals feed on blue whiting, and it is an important part of the food for saithe, Greenland halibut and pilot whale.
Adult blue whiting migrates every winter to the spawning areas west of the British Isles. Eggs and larvae are transported by currents, and the drift pattern varies from year to year. Larvae from the spawning west of Ireland can end both in the Norwegian Sea and in Bay of Biscay. The most important feeding and nursery area is the Norwegian Sea.