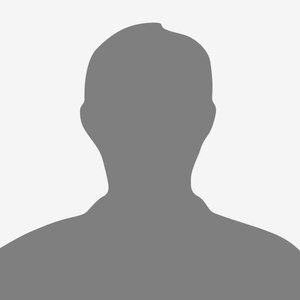 During my years of university in Italy (Ancona), I completed my bachelor and master in marine biology. In these years I studied and learnt about several aspect concerning the marine environment, particularly animal physiology and biodiversity, the interaction between the organism and the natural environment, aquaculture and about the environmental impact of the anthropic activity including aquaculture etc.
During my PhD at Havforskningsinstituttet, as a member of Dyrevelferdgruppen, I had the privilege to be part of the CopeWell project, a
7th Framework Programme funded by EU. My duty was to
study the stress regulation in farmed Atlantic Salmon and to test the concepts of allostasis (stability through change) as fundamental regulatory process to explain variation in the stress responsiveness. In particular, my experiment tested how chronic exposure to different levels of stress, ranging from mild to overloads, activates the various components of the stress axis, and how this affects the ability to deal with an additional acute stress. In my study particular attention was focused on the salmon brain.Furthermore, part of my Phd was also to compare the stress responsiveness between different salmon life stages (parr and post-smolt) and fish stress appraisal after conditioning to stress.
During my PhD I learned to use different analytical methodologies to study gene expression (i.e. RNA purification, cDNA Synthesis, qPCR and
in situ
hybridization) and hormone detection in blood and water (cortisol, ELISA). In Matre marine station I also became confident with the function and use of tank systems for the setup and carrying experiment on fish.
From January 2016, when I started my post-doc, I have been taking part in a project founded by DSM (France) which aims to investigate the biochemical mechanism involved in the metabolism and deposition of Astaxanthin in the muscle of Atlantic salmon. In the study I am trying to screen and individuate possible genes involved in the muscle pigmentation both by relative gene expression and transcription studies. My duty is also to compare fish that normally have an unpigmented muscle, i.e. cod, with salmon in order to unravel the mechanism involved in salmon pigmentation. Recently I have started to ultracentrifuge salmon plasma in order to isolate and study the lipoprotein that transport astaxanthin in fish blood. Furthermore, as part of the study, I learned to extract pigment from plasma and different tissues as well as to quantify them by High Performance Liquid Chromatography (HPLC).
From April 2018 I had the privilege to receive a researcher position (1109) at IMR in the Animal Welfare research group,
Main project.
Assess welfare and performance on Atlantic salmon triploid under commercial production conditions by using the Salmon Welfare Index Models (SWIM). Other ongoing collaborations include:
- Investigations on biochemical mechanisms involved in metabolism and deposition of Astaxanthin in Atlantic salmon with DSM (France)
- Investigate Atlantic salmon stress physiology and behavior.
- Assess survival, physiology and behavior of claner fish in Salmon sea cages.
Teaching experience: I have contributed to the teaching of master courses at NTNU in Trondheim
Stress Physiology (BI3068, 2017)
Fish Health and Welfare (BI3069, 2019)
Academic lectures
2019
Does sudden exposure to warm water cause pain in Atlantic salmon?
2019
Does sudden exposure to warm water cause pain in Atlantic salmon?
2018
Er varmt vann smertefullt for fisken?
Academic articles
2020
Skeletal deformities in wild and farmed cleaner fish species used in Atlantic salmon Salmo salar aquaculture
Journal of Fish Biology p. 1-10
2020
Mid and hindgut transcriptome profiling analysis of Atlantic salmon (Salmon salar) under unpredictable chronic stress
Royal Society Open Science 7 p. 1-16
2020
Red and white chinook salmon (Oncorhynchus tshawytscha): Differences in the transcriptome profile of muscle, liver, and pylorus
Marine Biotechnology 22 p. 581-593
2020
Cleaner fish growth, welfare and survival in Atlantic salmon sea cages during an autumn-winter production
Aquaculture 528 p. 1-10
2020
Mid and hindgut transcriptome profiling analysis of Atlantic salmon (Salmon salar) under unpredictable chronic stress
Royal Society Open Science 7 p. Issue 2
2019
Thermal injuries in Atlantic salmon in a pilot Laboratory trial
Veterinary and Animal Science 8 p. 1-8
2019
Sudden exposure to warm water causes instant behavioural responses indicative of nociception or pain in Atlantic salmon
Veterinary and Animal Science 8 p. 1-8
2019
CRISPR/Cas9-mediated editing of Δ5 and Δ6 desaturases impairs Δ8-desaturation and docosahexaenoic acid synthesis in Atlantic salmon (Salmo salar L.)
Scientific Reports 9 p. 1-13
2018
Impact of dietary carbohydrate/protein ratio on hepatic metabolism in land-locked Atlantic salmon (Salmo salar L.)
Frontiers in Physiology 9 p. 1-12
2018
Effects of acclimation temperature on cortisol and oxygen consumption in Atlantic salmon (Salmo salar) post-smolt exposed to acute stress
Aquaculture 497 p. 331-335
2018
Dietary carbohydrates in land-locked Atlantic salmon (Salmo salar L.): impact on hepatic metabolism
Frontiers in Physiology, Aquatic Physiology 9:1751
2017
Uncontrollable chronic stress reduces growth disparities in farmed Atlantic salmon
Physiology and Behavior 179 p. 246-252
2016
Coping with a changing environment: the effects of early life stress
Royal Society Open Science 3:160382
2016
A comparative study of the response to repeated chasing stress in Atlantic salmon (Salmo salar L.) parr and post-smolts
Comparative Biochemistry and Physiology A 192 p. 7-16
2016
Effect of predictability on the stress response to chasing in Atlantic salmon (Salmo salar L.) parr
Physiology and Behavior 153 p. 1-6
2015
Stress in Atlantic salmon: Response to unpredictable chronic stress
Journal of Experimental Biology 218 p. 2538-2550
Reports and papers
2015
Stress regulation in farmed Atlantic salmon
Chapters and books
2020
How fish cope with stress
EDitors: Kristiansen, T.S., Fernö, A, Pavlidis, M., van de Vis, H. (in prep). The Welfare of Fish. Springer. 20