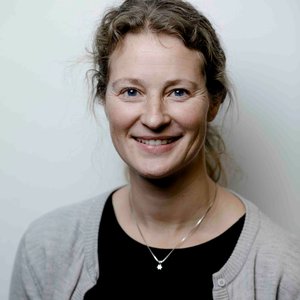 Academic lectures
2019
Raudåte - en høstbar ressurs?
2019
Direktefiske etter raudåte – Ei ny næring, eller en ny konkurrent i Nord-Atlanteren
2018
Raudåte - biologi og forvaltning.
2015
Structuring of pelagic communities by the Arctic front and mesoscale physical processes
2015
Pelagiske strukturer ved Arktisk front observert med MESSOR
2013
Structuring of the pelagic community in response to physical processes across an Arctic front
2013
Quantifying lower trophic level dynamics: Bridging field instrumentation, observations and models
2013
MESSOR – A towed underwater vehicle for quantifying and describing the distribution of pelagic organisms and their physical environment. OCEANS'13 MTS/IEEE Bergen, June 10-13. Oral presentation
2012
Calanus finmarchicus (Raudåte) – the most important animal in Norway?
2012
Effects of climate change on the Calanus complex in the Nordic Seas from individual based model simulations
2008
The Antarctic krill and ecosystem survey with r/v GO Sars, in 2008
Academic articles
2020
Feeding interactions between Atlantic salmon (Salmo salar) postsmolts and other planktivorous fish in the Northeast Atlantic
Canadian Journal of Fisheries and Aquatic Sciences
2020
Spatial distributions and seasonality of four Calanus species in the Northeast Atlantic
Progress in Oceanography 185 p. 1-18
2019
Decreased influx of Calanus spp. into the south-western Norwegian Sea since 2003
Deep Sea Research Part I: Oceanographic Research Papers p. 1-10
2019
Geographical expansion of Northeast Atlantic mackerel (Scomber scombrus) in the Nordic Seas from 2007 to 2016 was primarily driven by stock size and constrained by low temperatures.
Deep-sea research. Part II, Topical studies in oceanography 159 p. 152-168
2018
Geographical expansion of Northeast Atlantic mackerel (Scomber scombrus) in the Nordic Seas from 2007 to 2016 was primarily driven by stock size and constrained by low temperatures
Deep-Sea Research Part II: Topical Studies in Oceanography
2016
Dispersal similarly shapes both population genetics and community patterns in the marine realm
Scientific Reports 6:28730 (Ja)
2015
Biogeography of key mesozooplankton species in the North Atlantic and egg production of Calanus finmarchicus
Earth System Science Data 7 (Ja) p. 223-230
2014
The North Atlantic Ocean as habitat for Calanus finmarchicus: Environmental factors and life history traits
Progress in Oceanography 129 (Ja) p. 244-284
2013
On the ecology of Calanus finmarchicus in the Subarctic North Atlantic: A comparison of population dynamics and environmental conditions in areas of the Labrador Sea-Labrador/Newfoundland Shelf and Norwegian Sea Atlantic and Coastal Waters
Progress in Oceanography 114 (Ja) p. 46-63
2013
MESSOR – A towed underwater vehicle for quantifying and describing the distribution of pelagic organisms and their physical environment
IEEE Journal of Oceanic Engineering (Ja)
2012
Navigation mechanisms of herring during feeding migration: the role of ecological gradients on an oceanic scale
Marine Biology Research 8 (Ja) p. 461-474
2012
Overlap in distribution and diets of Atlantic mackerel (Scomber scombrus), Norwegian spring-spawning herring (Clupea harengus) and blue whiting (Micromesistius poutassou) in the Norwegian Sea during late summer
Marine Biology Research 8 (Ja) p. 442-460
2010
Distribution and demography of Antarctic krill in the Southeast Atlantic sector of the Southern Ocean during the austral summer 2008
Polar Biology 33 p. 957-968
2009
Oceanic distribution and life cycle of Calanus species in the Norwegian Sea and adjacent waters
Deep Sea Research 56 (Ja) p. 1910-1921
2009
Ecosystem responses to recent oceanographic variability in high-latitude Northern Hemisphere ecosystems
Progress in Oceanography 81 p. 93-110
2007
Seasonal development of Calanus finmarchicus in relation to phytoplankton bloom dynamics in the Norwegian Sea
Deep Sea Research 54 (Ja) p. 2760-2775
2007
Egg production of Calanus finmarchicus – a basin scale study
Deep-Sea Research Part II: Topical Studies in Oceanography 54 (Ja) p. 2672-2685
Reports and papers
2019
Seamounts in the OSPAR maritime area - from species to ecosystems
2019
Seamounts in the OSPAR maritime area - from species to ecosystem
p. 1-94
2018
Innblanding av Fiskeegg, larver og yngel i raudåtefangster i 2017
2018
Fish atlas of the Southern Ocean based on the AKES survey in 2008
2017
Bifangst av egg, larver og yngel i raudåtefangter i 2016
2016
Bifangst av egg, larver og yngel i raudåtefangster i 2015
2016
Vitenskapelig bakgrunnsmateriale for forvaltningsplan for raudåte
(Ja)
2015
Bifangst av egg og larver fra raudåtefangster i 2014
2007
Distribution and life cycle of Calanus species in relation to the seasonal phytoplankton development and predator-prey interactions with Norwegian spring spawning herring in the physical setting of the Norwegian Sea ecosystem
Posters
2016
Dynamics of co-occurring Calanus finmarchicus and C. helgolandicus in the Skagerrak
2010
Distribution of humpback whales (Megaptera novaengliae) along two transects between the southern part of Africa and the Antarctic continent, during summer 2008
2010
patterns in plankton and nekton community structure in relation to environmental factors in the Atlantic sector of the Southern Ocean