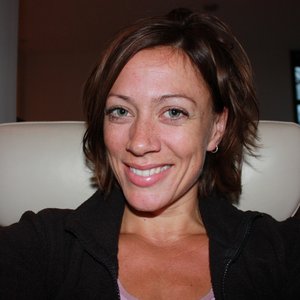 Academic articles
2021
Differential developmental toxicity of crude oil in early life stages of Atlantic halibut (Hippoglossus hippoglossus)
Science of the Total Environment
2020
Untangling mechanisms of crude oil toxicity: Linking gene expression, morphology and PAHs at two developmental stages in a cold-water fish
Science of the Total Environment 757
2020
DNA damage and health effects in juvenile haddock (Melanogrammus aeglefinus) exposed to PAHs associated with oil-polluted sediment or produced water
PLOS ONE 15
2020
Effects of exposure to low concentrations of oil on expression of cytochrome P4501a and routine swimming speed of Atlantic haddock ( Melanogrammus aeglefinus) larvae in situ
Environmental Science and Technology 54 p. 13879-13887
2020
Expression and localization of the aryl hydrocarbon receptors and cytochrome P450 1A during early development of Atlantic cod (Gadus morhua)
Aquatic Toxicology 226
2019
Polyaromatic hydrocarbons in pollution: a heart-breaking matter
Journal of Physiology 598 p. 227-247
2019
Understanding the cardiac toxicity of the anthropogenic pollutant phenanthrene on the freshwater indicator species, the brown trout (Salmo trutta): From whole heart to cardiomyocytes
Chemosphere 239
2019
Offshore crude oil disrupts retinoid signaling and eye development in larval Atlantic haddock
Frontiers in Marine Science 6:368 p. 1-14
2018
Genomic architecture of haddock (Melanogrammus aeglefinus) shows expansions of innate immune genes and short tandem repeats
BMC Genomics 19 p. 1-17
2018
Vgll3 and the Hippo pathway are regulated in Sertoli cells upon entry and during puberty in Atlantic salmon testis
Scientific Reports 8:1912 p. 1-11
2017
Oil droplet fouling and differential toxicokinetics of polycyclic aromatic hydrocarbons in embryos of Atlantic haddock and cod
PLOS ONE 12:e0180048 p. 1-26
2017
Novel adverse outcome pathways revealed by chemical genetics in a developing marine fish
eLIFE 6:e20707 p. 1-30
2016
Developmental transcriptomics in Atlantic haddock: Illuminating pattern formation and organogenesis in non-model vertebrates
Developmental Biology 411 p. 301-313
2016
Crude oil exposures reveal roles for intracellular calcium cycling in haddock craniofacial and cardiac development
Scientific Reports 6 p. 1-21
2015
Unexpected interaction with dispersed crude oil droplets drives severe toxicity in atlantic haddock embryos
PLOS ONE 10:e0124376 p. 1-21
2012
Sex differentiation in Atlantic cod (Gadus morhua L.): morphological and gene expression studies
Reproductive Biology and Endocrinology 10:47
Informasjonsmateriale
2017
Using RNA sequencing to understand real-world embryos
Posters
2019
Biological effects in Atlantic cod (Gadus morhua) and haddock (Melanogrammus aeglefinus) exposed to crude oil with and without UV radiation.
2019
Passive Dosing for Determining the Toxicity of Alkyl-Phenanthrenes to Early Life Stages of Haddock
2018
VGLL3 AND THE HIPPO PATHWAY ARE REGULATED IN SERTOLI CELLS UPON ENTRY AND DURING PUBERTY IN ATLANTIC SALMON TESTIS.
2018
PW-Exposed: Produced water fractionation and advanced chemical and toxicological characterization using sensitive life stages of marine fish species
Mediebidrag
2019
How oil spills affect the heart function of fish
Popular science articles
2015
Hyse rammes hardt av olje
Aftenposten Vitenskap
2015
Klebrig eggeskall gjør hyseegg svært sårbare for oljeforurensning
Fisken og Havet, Særnummer 1 p. 64-66
Academic lectures
2020
Crude oil toxicity in fish early life-stages: effect-directed analysis reveals strong mixture effects
2019
Quantification of metabolites of alkyl-PAHs
2019
Does a deficiency in lipid mobilization influence developmental and cardiac toxicity in fish larvae after crude oil exposure?
2019
Differential uptake and toxicity of alkyl-phenanthrenes in early life-stage haddock
2019
Unravelling direct and indirect effects of oil exposure on gene expression in relation to developmental abnormalities
2018
Lipid, growth and 1st year survival impacts in Polar cod (Boreogadus saida) following embryonic oil exposure to Alaskan and Norwegian oil
2018
Marine fiske egg er meget følsomme for olje forurensning
2018
Hvordan fungerer laksens pubertetsgen?
2018
Persistent derangement of larval-juvenile lipid metabolism and growth following transient embryonic oil exposure in Polar cod
2018
RNA-Seq reveals novel impacts of PAHs on excitation-transcription coupling in cardiomyocytes
2018
Feilutvikling hos fiskelarver ved oljeforurensing
2017
RNA-Seq reveals novel impacts of PAHs on excitation-transcription coupling in cardiomyocytes
2017
Application of gas chromatography/tandem mass spectrometry to determine a wide range of petrogenic polycyclic aromatic hydrocarbons in small samples of oil exposed fish egg
2017
DNA damage in Atlantic haddock exposed to sediment or produced water associated PAHs
2017
Oil droplet fouling and differential PAH toxicokinetics in embryos of Atlantic haddock and cod.
2016
Adaptive plasticity in Atlantic salmon- genetic predisposition of time at maturity and environmental triggers
2016
Transcriptomics identifies novel adverse outcome pathways from crude oil exposure in haddock early life history stages
2016
Fleshing out crude oil cardiotoxicity adverse outcome pathways with transcriptomics in Atlantic haddock embryos
2015
Linking mechanisms of PAH cardiotoxicity, morphogenetic defects and cardiac gene expression in atlantic haddock
2015
Interaction with dispersed crude oil droplets drives severe toxicity and delayed mortality in Atlantic haddock embryos.
2014
Interactions between pelagic fish embryos and dispersed oil droplets
2014
Interaction between pelagic fish embryos and dispersed oil droplets
2014
Transkriptomanalyse av atlantisk torsk - mekanismer for rask vekst
2013
Assessment of the long-term effects of oil exposure on early life stages of haddock using transcriptomics and fitness observations
2013
GLOBAL AND LOCAL METHYLATION PATTERN IN TRIPLOID AND DIPLOID AND TRIPLOID ATLANTIC SALMON
2013
TRANSCRIPTOMIC ANALYSIS OF DEVELOPING ATLANTIC COD - UNDERSTANDING THE MECHANISMS UNDERLYING HIGH GROWTH
2009
B and T cell markers during Atlantic halibut (Hippoglossus hippoglossus) ontogenesis
Annet tidsskriftbidrag
2016
Økonomisk høstbare fiskeressurser. Debattinnlegg om utnytting av petroleumsressurser i Lofoten og Vesterålen
iTromsø p. 37
Reports and papers
2021
Kunnskapsstatus for havsil i norsk sone av Nordsjøen