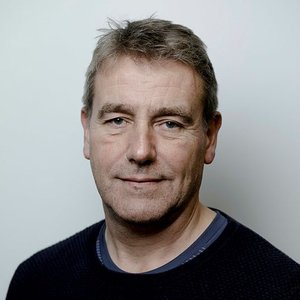 Academic articles
2019
Behavioural and welfare implications of a new slipping methodology for purse seine fisheries in Norwegian waters
PLOS ONE 14
2008
Overleving av makrell som er trengd i not
Fisken og Havet
Informasjonsmateriale
2010
Halvparten av Nordsjøsilda kan dø etter trenging i not (Crowding in purse seine can kill half the catch of North Sea Herring. HI-nytt (Marine Research News) no 6, 2010
Posters
2012
Minimising 'Slipping' Mortality in Purse Seine Fisheries
Chapters and books
2013
Utvikler ansvarlig notteknologi i samarbeid med fiskerne
p. 124-126
Popular science articles
2012
Ny flåsnurpe kan hindre tap av fisk
Havforskningsnytt 6
2012
Hvordan få til ansvarlig slipping fra not
Havforskningsnytt 7
2009
Dødelighet av sild setter trenging i not
Havforskningsnytt
Academic lectures
2017
From survival studies to management - Norwegian purse seine fisheries
2017
Behaviour of mackerel and herring during slipping from purse seines
2016
Automatisk sekkeåpner
2015
Slipping av fangst i pelagisk fiske
2015
Dødelighet etter trenging og slipping fra not, og metoder for å unngå slik dødelighet.
2012
A review of possible mitigation measures for reducing mortality in purse-seine fisheries
2008
Mortality of North Sea herring that is crowded and subsequently slipped from a purse seine
Reports and papers
2019
Fangstkontroll i kolmuletrål - Forstudie — Fiskeforsøk på Porcupinebanken i 2018
2018
Utvikler ny kilenot til makrellfiske
2018
Utvikling av kilenot til fangst av makrell – Forstudie
2018
Kunstig lys som fangstfremmende tiltak i teinefiske etter torsk – Fiskeforsøk i Vesterålen og Vest Finnmark våren 2016 og 2017
2018
Fangstkontroll i snurrevad Sluttrapport til Fiskeri- og Havbruksnæringens Forskningsfond
2018
Purse Seine Catch Control - Faglig sluttrapport
2017
Beste praksis for slipping fra not. Faglig sluttrapport for prosjekt «Utvikling av standard slippemetode for makrell og sild i fiske med not».
2016
Størrelsesseleksjon i hysefisket med snurrevad - Nedskalering av kvadratmaskesekk
2016
Selektiv flyndresnurrevad. Rapport fra forsøk med en lavåpnings snurrevad for å skille torsk fra flatfisk
2016
Tester av «beste praksis for slipping fra not».
2016
Har testet beste praksis for slipping fra not
2015
Tokt med FF Sjarmør 12 – 17 februar 2015: Tester av "beste praksis" for slipping fra not, ny flåsnurpe og lys på fløytlina.
2014
Sluttrapport for prosjekt #900514: "Utvikling av ressurs- og miljøvennlig notteknologi"
2014
Er det mulig å standardisere metoder for slipping av pelagiske fiskearter i notfiske?
2013
Sampling trawl for "Anchoveta" from purse seining fishing in Peru. Report of initial tests performed off the coast of Lima, January 2013
2013
Rapport frå prosjektet "Slipping av makrell ved notfiske høsten 2011 og 2012". Observasjon og evaluering av utøvelsen av ny forskrift for slipping av makrell fra snurpenot. Samarbeidsprosjekt mellom Fiskeridirektoratet og Havforskningsinstituttet
2013
Ny flåsnurpe for ringnotflåten. Forsøk med forskjellige utforminger og rigginger av flåsnurpe for ringnot. Sluttrapport til FHF
2013
Ny flåsnurpe for ringnotflåten
2013
Prøvetaking i notfiske etter sild, makrell og lodde. Forsøk med fastmontert prøvetakings- og observasjonsutstyr i ringnot
2012
Prøvetaking i not. Delrapport I: forsøk utført om bord på M/S "Møgsterhav" på sild og makrell
2012
Instrumentering for trenging i not. Forstudie
2012
Dødelighet av vårgytende sild etter trenging i not. Rosfjorden i Vest-agder, 21.03 - 04.04.2011. Rapport fra Havforskningen 10-2012
2009
Analyse av innsamlede fangstdata for å studere effekter av seismiske undersøkelser på fiskeriene i Lofoten og Vesterålen sommeren 2008. Fisken og Havet 5/2009