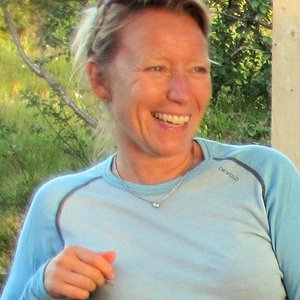 Posters
2007
The cod mating system and the risk of genetic introgression from farmed escapees
Academic articles
2017
Atlantic cod (Gadus morhua)feeding over deep water in the high Arctic
Polar Biology 40 p. 2105-2111
2014
Linking tagging technology and molecular genetics to gain insight in the spatial dynamics of two stocks of cod in Northeast Atlantic waters
ICES Journal of Marine Science 71 p. 1417-1432
2014
Who eats whom in the Barents Sea: a foodweb topology from plankton to whales
Ecology 95 p. 1430-1430
2014
Evidence of fjord spawning by southern Norwegian Atlantic halibut (Hippoglossus hippoglossus)
ICES Journal of Marine Science 71 p. 1142-1147
2013
Migration of saithe (Pollachius virens) in the Northeast Atlantic
ICES Journal of Marine Science 70 p. 782-792
2013
Seasonal variation in geographic distribution of North East Arctic (NEA) cod - survey coverage in a warmer Barents Sea
Marine Biology Research 9 p. 908-919
2013
Analysing migrations of Atlantic cod Gadus morhua in the north-east Atlantic Ocean: then, now and the future
Journal of Fish Biology 82 p. 741-763
2013
Age determination of Atlantic halibut (Hippoglossus hippoglossus L.) along the coast of Norway: status, and improvements
ICES Journal of Marine Science 70 p. 50-55
2013
Marine living resources of the Barents Sea – Ecosystem understanding and monitoring in a climate change perspective
Marine Biology Research 9 p. 932-947
2012
Feeding in a heterogeneous environment: spatial dynamics in summer foraging Barents Sea cod
Marine Ecology Progress Series 458 p. 181-197
2012
Environmental regulation of individual depth on a cod spawning ground
Aquatic Biology 17 p. 211-221
2011
The joint Norwegian-Russian ecosystem survey: Overview and lessons learned
IMR/PINRO Joint Report Series 2011 p. 247-271
2010
Thermal niche of Atlantic cod Gadus morhua: limits, tolerance and optima
Marine Ecology Progress Series 420 p. 1-U344
2010
Thermal dynamics of ovarian maturation in Atlantic cod (Gadus morhua)
Canadian Journal of Fisheries and Aquatic Sciences 67 p. 605-625
2008
Feeding of mature cod (Gadus morhua L.) at the spawning grounds in Lofoten
ICES Journal of Marine Science 65 p. 571-580
2007
Introducing a method for extracting horizontal migration patterns from data storage tags
Hydrobiologia 582 p. 187-197
2003
Avoidance behaviour in cod (Gadus morhua) to a bottom-trawling vessel
Aquatic Living Resources 16 p. 265-270
2000
An evaluation of recruitment indices for Arcto-Norwegian cod (Gadus morhua L.)
Fisheries Research 48 p. 55-67
Annet tidsskriftbidrag
Reports and papers
2016
Survey of the demersal fish resources in Angola 2016
2015
Surveys of the fish resources of Angola. Cruise Report N0. 8/2015. Survey of the pelagic fish resources. 15 Aug-13 Sept.2015
2014
Cruise report Dr. Fridtjof Nansen Myanmar Ecosystem Survey 13. November - 17 December 2013
2012
Cruise report "Dr. Fridtjof Nensen, CCLME North West Africa Ecosystem Survey, Guinea-Morocco. 20 October-21 December 2011
2012
CCLME North West Africa Ecosystem Survey: Guinea - Morocco, 05 May – 22 July 2012
Academic lectures
2019
Egg Hunt: Discovery of ray spawning areas in western Africa?
2018
Kartlegging av gytetid for torsk – Innsamling av gonadeprøver til ScaleClim og noen resultater fra prosjektet
2015
Ecosystem surveys in developing countries - Cooperation, Exchange of methodology, knowledge generation, and managemnet implementation
2012
Ecological resilience for ecologists. ICES CM 2012/A:20
2012
Ecological resilience research in practice: the experience of the Barents Sea Ecosystem Resilience project (BarEcoRe)
2011
Resilience of the Barents Sea ecosystem - what should we know and what do we know?
2010
Climate-linked effects on maturation and spawning of Atlantic cod and implications for fisheries
2009
The Barents Sea Ecosystem Survey
2008
Movement and behaviour of escaped farmed cod (Gadus morhua L)
2007
Movements and behaviour of escaped farmed cod on a spawning ground
2003
Avoidance behaviour in cod (Gadus morhua) to a bottom-trawling vessel