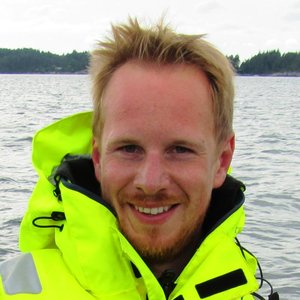 Academic articles
2020
The comeback of Atlantic bluefin tuna (Thunnus thynnus) to Norwegian waters
Fisheries Research 231
2020
Assessing the sublethal impacts of anthropogenic stressors on fish: An energy-budget approach
Fish and Fisheries 21 p. 1034-1045
2019
Field surveying of marine recreational fisheries in Norway using a novel spatial sampling frame reveals striking under-coverage of alternative sampling frames
ICES Journal of Marine Science
2019
Potential environmental impacts of recreational fishing on marine fish stocks and ecosystems
27 p. 287-330
2018
The impact of marine recreational fishing on key fish stocks in European waters
PLOS ONE 13
2018
Who is fishing on what stock: Population-of-origin of individual cod (Gadus morhua) in commercial and recreational fisheries
ICES Journal of Marine Science 75 p. 2153-2162
2018
Estimating and mitigating post-release mortality of European eel by combining citizen science with a catch-and-release angling experiment
Fisheries Research 201 p. 98-108
2018
Estimating post-release mortality of European sea bass based on experimental angling
ICES Journal of Marine Science 75 p. 1483-1495
2018
Recreational sea fishing in Europe in a global context—Participation rates, fishing effort, expenditure, and implications for monitoring and assessment
Fish and Fisheries 19 p. 225-243
2017
Survival of Atlantic halibut (Hippoglossus hippoglossus) following catch-and-release angling
Fisheries Research 186 Part 3 p. 634-641
2016
Exophthalmia in wild-caught cod (Gadus morhua L.): development of a secondary barotrauma effect in captivity
Journal of Fish Diseases 40 p. 41-49
2016
Hook shedding and post-release fate of deep-hooked European eel
Biological Conservation 199 p. 16-24
2015
Dive to survive: effects of capture depth on barotrauma and post-release survival of Atlantic cod (Gadus morhua) in recreational fisheries
ICES Journal of Marine Science 72 p. 2467-2481
2014
Catch-and-release of Atlantic cod (Gadus morhua): post-release behaviour of acoustically pretagged fish in a natural marine environment
Canadian Journal of Fisheries and Aquatic Sciences 72 p. 252-261
2014
Towards more efficient longline fisheries: fish feeding behaviour, bait characteristics and development of alternative baits
Reviews in Fish Biology and Fisheries 24 p. 985-1003
2013
Unexpectedly high catch-and-release rates in European marine recreational fisheries: implications for science and management
ICES Journal of Marine Science 70 p. 1319-1329
2013
Angler behaviour and implications for management - catch-and-release among marine angling tourists in Norway
Fisheries Management and Ecology 20 p. 137-147
2013
Communication between scientists, fishery managers and recreational fishers: lessons learned from a comparative analysis of international case studies
Fisheries Management and Ecology 20 p. 234-246
Mediebidrag
2016
Ny studie: – Kveita tåler fang og slipp
2016
Forsker på kveitestress
Chapters and books
2018
Sampling gears and equipment
p. 75-120
2018
Planning marine field studies
p. 33-73
2012
Store urapporterte fangster i hummerfisket
p. 79-81
Academic lectures
2018
Marine Recreational Fishery in Norway: A framework for science-based management of recreational fisheries in Norway
2017
Kartlegging av fritidsfiske i Norge – Et tverrfaglig prosjekt med fokus på bærekraft og samfunnsverdier.
2016
Catch regulation in trawls
2016
Marine angling tourism in Norway and impacts of catch-and-release
2016
Turistfiske i sjøen "Hva vet vi og hva trenger vi mer kunnskap om?"
2016
Developing a sampling scheme to evaluate Norwegian marine recreational fisheries - A case study from the Oslofjord
2014
Catches of marine angling tourists in Norway and C&R of Atlantic cod
2014
Fang-og-slipp på saltvannsfisk "Siste nytt fra forskningsfronten"
2014
Catch-and-release of Atlantic cod (Gadus morhua): post-release behaviour of acoustically pre-tagged fish in a natural marine environment
2014
Barotrauma and recovery of Atlantic cod (Gadus morhua) after rapid decompression: combining field observations and X-ray technology
2013
Long-term trauma? Studying the effects of catch-and-release on Atlantic cod behavior using acoustic telemetr
Annet tidsskriftbidrag
2012
Et bærekraftig og etisk turistfiske
Fiskeribladet
Reports and papers
2020
Bærekraftig fisketurisme: Muligheter og utfordringer på Helgeland. En skisse til forskningsagenda.
2019
Hummerfisket 2017 og 2018: Innsats og fangst
2018
Tagging of Atlantic bluefin tuna (Thunnus thynnus) with pop-up satellite archival tags (PSAT) in western Norway during 2018
2016
Bærekraftig utvikling av fisketurisme i Lofoten.
2015
Catch-and-release of Atlantic cod (Gadus morhua) in recreational fisheries
2015
Catch-and-release of Atlantic cod (Gadus morhua) in recreational fisheries
2011
Marine Angling Tourism in Norway: The Interactions between Behavior, Management and Catch
2011
Hva betyr fisketurismen for de lokale fiskebestandene langs kysten? Havforskningsrapporten 2011. Fisken og Havet, Særnummer 1-2011