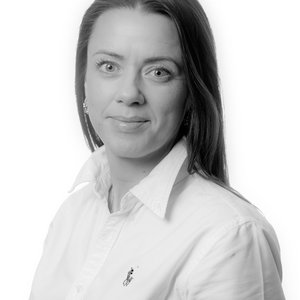 Posters
2016
Maternal depressive symptoms and affective attunement during face-to-face interaction with their infants
2015
Suboptimal iodine and vitamin D status in Norwegian women in pregnancy and postpartum.
2015
Seafood consumption predicts the maternal docosahexaenoic acid status 3-, 6- and 12 months postpartum.
2015
Effects of inadequate iodine status in pregnancy on infant development. Results from a Norwegian longitudinal observational study.
2012
Maternal depression and infants` sensitivity to social interaction: A Double Video study
2011
Post-partum depression and early social interaction between 3-month-olds and their mothers; A Double Video Study
2011
Increased omega-3 index may decrease depressive symptoms postpartum. Preliminary results from a population-based longitudinal study in Norway
Academic articles
2020
Effects of Two Weekly Servings of Cod for 16 weeks in Pregnancy on Maternal Iodine Status and Infant Neurodevelopment: Mommy's Food, a Randomized-Controlled Trial
Thyroid
2020
Iodine and Mercury Content in Raw, Boiled, Pan-Fried, and Oven-Baked Atlantic Cod (Gadus morhua)
Foods 9
2020
Validation and Determination of 25(OH) Vitamin D and 3-Epi25(OH)D3 in Breastmilk and Maternal- and Infant Plasma during Breastfeeding
Nutrients
2020
Iodine status and thyroid function in a group of seaweed consumers in Norway
Nutrients 12 p. 1-14
2020
Fatty acid reference intervals in red blood cells among pregnant women in Norway–Cross sectional data from the 'Little in Norway' cohort
Nutrients 12 p. 1-16
2020
Iodine status during pregnancy and at 6 weeks, 6, 12 and 18 months post-partum
p. 1-10
2020
Dietary intake and biomarkers of folate and cobalamin status in Norwegian preschool children: The FINS-KIDS Study
Journal of Nutrition 150 p. 1852-1858
2020
Mercury, lead, arsenic, and cadmium in Norwegian seafood products and consumer exposure
13 p. 99-106
2020
Effects of seafood consumption on mercury exposure in Norwegian pregnant women: a randomized controlled trial
Environment International 141
2019
Vitamin D status in preschool children and its relations to vitamin D sources and body mass index—Fish Intervention Studies-KIDS (FINS-KIDS)
Nutrition - The International Journal of Applied and Basic Nutritional Sciences 70
2019
New data on nutrient composition in large selection of commercially available seafood products and its impact on micronutrient intake
2019
Little in Norway: a prospective longitudinal community-based cohort from pregnancy to child age 18 months
BMJ Open 9:e031050 p. 1-11
2019
Validation and reproducibility of a new iodine specific food frequency questionnaire for assessing iodine intake in Norwegian pregnant women
Nutrition Journal 18
2018
Effects of cod intake in pregnancy on iodine nutrition and infant development: study protocol for Mommy's Food - a randomized controlled trial
BMC Nutrition 4
2018
Sufficient iodine status among Norwegian toddlers 18 months of age – cross-sectional data from the Little in Norway study
62:1443 p. 1-9
2018
Iodine content of six fish species, Norwegian dairy products and hen's egg
62
2018
Fatty fish, hair mercury and cognitive function in Norwegian preschool children: Results from the randomized controlled trial FINS-KIDS
Environment International 121 p. 1098-1105
2018
Maternal iodine status is associated with offspring language skills in infancy and toddlerhood
Nutrients 10 p. 1-13
2018
Fatty fish intake and cognitive function: FINS-KIDS, a randomized controlled trial in preschool children
BMC Medicine 16:41 p. 1-15
2018
Maternal DHA status during pregnancy has a positive impact on infant problem solving: A Norwegian prospective observation study
Nutrients 10:529 p. 1-12
2018
The effects of fatty fish intake on adolescents' nutritional status and associations with attention performance: Results from the FINS-TEENS randomized controlled trial
Nutrition Journal 17:30 p. 1-12
2018
Iodine deficiency in a study population of Norwegian pregnant women - results from the Little in Norway study (LiN)
Nutrients 10 p. 1-14
2018
Iodine status in Norwegian preschool children and associations with dietary iodine sources: the FINS-KIDS study
European Journal of Nutrition p. 1-9
2017
Affective facial expression in sub-clinically depressed and non-depressed mothers during contingent and non-contingent face-to-face interactions with their infants
Infant Behavior and Development 48 p. 98-104
2016
A diet score assessing Norwegian adolescents' adherence to dietary recommendations—development and test-retest reproducibility of the score
Nutrients 8:467
2015
Docosahexaenoic Acid Status in Pregnancy Determines the Maternal Docosahexaenoic Acid Status 3-, 6- and 12 Months Postpartum. Results from a Longitudinal Observational Study
PLOS ONE 10
2013
Establishment of a seafood index to assess the seafood consumption in pregnant women
57:19272
2013
Low 0mega-3 index in pregnancy is a possible biological risk factor for postpartum depression
PLOS ONE 8
2013
Subclinical levels of maternal depression and infant sensitivity to social contingency
Infant Behavior and Development 36 p. 419-426
Mediebidrag
2011
Trur godt kosthald reduserer fødselsdepresjon
2010
Kan sjømat hjelpe mot fødselsdepresjon ?
Academic lectures
2019
Nutrient composition in seafood products available for Norwegian consumers.
2014
Emosjonell støtte fra venner i svangerskapet modererer forholdet mellom mors nivå av emosjonelle plager fra siste del av svangerskapet og frem til tre måneder etter fødselen
2013
Social support from friends in pregnancy moderates the relation between pre-and postpartum psychological distress