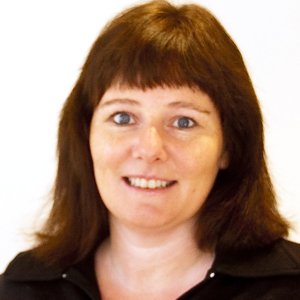 Arbeider med
Havmodellering og fysisk oseanografi i Norskehavet og Nordsjøen, og koblede hav-plante-dyreplankton modeller.
Curriculum Vitae
Publikasjoner :
Friedland et al 2016: Seasonal phytoplankton blooms
Lien et al 2016: An assessment of the added value
Skaret, G P. Dalpadado, S.S. Hjøllo, M.D. Skogen (2014): Modelling the abundance of Calanus finmarchicus in the Barents Sea under present and future climate scenarios. Prog. in Oceanography
Padmini Dalpadado, Kevin R. Arrigo, Solfrid Hjøllo, Randi B. Ingvaldsen, Are Olsen, Geir Ottersen, Franciso Rey, Leif C. Stige, G. L. van Dijken (2014): Secondary productivity in the Barents Sea - role of phytoplankton and climate effects. PloSOne
Daewel, U., Hjøllo, S. S., Huret, M., Ji, R., Maar, M., Niiranen, S., Travers-Trolet, M., Peck, M. A., van de Wolfshaar, K. E. (2014)  Predation control of zooplankton dynamics: a review of observations and models. – ICES Journal of Marine Science, doi:10.1093/icesjms/fst125
Jason Holt, Sarah Hughes, Joanne Hopkins, Sarah L Wakelin, N. Penny Holliday, Stephen Dye, Solfrid Sætre Hjøllo, Alicia Lavin, Kjell Arne Mork, Glen Nolan, Roger Proctor, Jane Read, Theresa Shammon, Toby Sherwin, Tim Smyth, Graham Tattersal, Ben Ward, Karen Wiltshire (2012) Multi-decadal variability and trends in the temperature of the northwest European continental shelf: a model-data synthesis.(2012)  Progress in Oceanography. http://dx.doi.org/10.1016/j.pocean.2012.08.001
Hjøllo SS, Huse G, Skogen MD, Melle W. (2012). Modeling secondary production in the Norwegian Sea with a fully coupled physical/primary production/individual-based Calanus finmarchicus model system. Marine Biology Research 8:508_26.
Utne KR, Hjøllo SS, Huse G, Skogen M. (2012). Estimating consumption of Calanus finmarchicus by planktivorous fish in the Norwegian Sea using a fully coupled 3D model system. Marine Biology Research 8:527_47.
Samuelsen, S. S. Hjøllo, J. A. Johannessen, and R. Patel.(2012) Particle aggregation in anticyclonic eddies and implications for distribution of biomass. Ocean Sci., 8, 389–400, doi:10.5194/os-8-389-2012
Godø OR, Samuelsen A, Macaulay GJ, Patel R, Hjøllo SS, et al. (2012) Mesoscale Eddies Are Oases for Higher Trophic Marine Life. PLoS ONE 7(1): e30161. doi:10.1371/journal.pone.0030161
Morten D. Skogen, Ken Drinkwater, Solfrid S. Hjollo, Corinna Schrum (2011). North Sea sensitivity to atmospheric forcing, Journal of Marine Systems, ISSN 0924-7963, DOI: 10.1016/j.jmarsys.2010.12.008.
Solfrid Sætre Hjollo, Morten D. Skogen, Einar Svendsen (2009). Exploring currents and heat within the North Sea using a numerical model, Journal of Marine Systems, Volume 78, Issue 1, August 2009, Pages 180-192, ISSN 0924-7963, DOI: 10.1016/j.jmarsys.2009.06.001.
Mauritzen,C, Hjøllo, S.S. and Sandø, A.B.(2006): Passive tracers and active dynamics – a model study of hydrography and circulation in the northern North Atlantic. J. Geophys. Res., 111, C08014, doi:10.1029/2005JC003252.
Se også