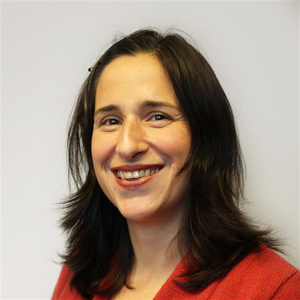 Academic articles
2020
Sampling protocol for the determination of nutrients and contaminants in fish and other seafood – The EAF-Nansen Programme
MethodsX 7
2020
Micro- and nanoplastic toxicity on aquatic life: Determining factors
Science of the Total Environment 709 p. 1-16
2018
Iodine content of six fish species, Norwegian dairy products and hen's egg
62
2015
Novel microscopy-based screening method reveals regulators of contact-dependent intercellular transfer
Scientific Reports 5:12879
2015
Intercellular transfer of transferrin receptor by a contact-, Rab8-dependent mechanism involving tunneling nanotubes
The FASEB Journal 29 p. 4695-4712
2013
Rab3D is critical for secretory granule maturation in PC12 cells
PLOS ONE 8
2013
CellSegm - a MATLAB toolbox for high-throughput 3D cell segmentation.
Source Code for Biology and Medicine 8(1)
2010
Distinct roles of myosin Va in membrane remodeling and exocytosis of secretory granules
Traffic : the International Journal of Intracellular Transport 11 p. 637-650
2010
Versatile roles for myosin Va in dense core vesicle biogenesis and function
Biochemical Society Transactions 38 p. 199-204
2010
Roles of myosin Va and Rab3D in membrane remodeling of immature secretory granules
Cellular and molecular neurobiology 30 p. 1303-1308
2010
Maturation of secretory granules.
Results and Problems in Cell Differentiation 50:1-20
2006
The role of myosin Va in secretory granule trafficking and exocytosis
Biochemical Society Transactions 34 p. 671-674
2003
Myosin Va facilitates the distribution of secretory granules in the F-actin rich cortex of PC12 cells.
Journal of Cell Science 116 p. 1339-1348
Informasjonsmateriale
2018
Promoting deep learning in a constructively aligned system approach in a course in biomedical nutrition physiology
Posters
2020
Effects of orally ingested microplastics in rats as a model organism: preliminary results
Mediebidrag
2020
For første gang har forskere undersøkt om det er mikroplast i fiskekjøttet
Chapters and books
2020
Surveillance of Seafood for Microplastics
p. 1-34
2009
Large-dense core vesicles
p. 383-390
Popular science articles
2015
Biologische Nanotubes verbinden Zellen im Körper - Transportwege für HIV und Krebs
BIOforum 38 p. 13-15
2014
Nanotubes - eine neuentdeckte interzelluläre Kommunikationsstruktur. Wir sind stärker vernetzt als wir glaubten.
Naturwissenschaftliche Rundschau 791 p. 229
2014
Nanorørenes oppdagelse kan gi nye muligheter for å bekjempe HIV og kreft. Og det er bare fordi noen var klarsynte nok til å ikke overse dem.
Aftenposten Vitenskap
2003
Intrazelluläre Logistik: Die Ausschleusung von Botenstoffen
GIT Labor-Fachzeitschrift
Academic lectures
2020
Mikroplast i sjømat – Overvåking
2020
Plastforsøpling og matsikkerhet
2020
Uncertainties in microplastic analysis in seafood – toxicological implications and challenges
2020
Påvirker nano- og mikroplast menneskers helse?
2020
Nile Red and polarised light for visualization of microplastics in mussels (Mytilus spp.)
2020
Deuterium Labeled Polymers As Internal Standards for Analysis of Micro- and Nano-Plastic in Environmental Samples by Mass-Spectrometry and Vibrational Spectroscopy
2020
Occurrence of microplastics in filet and organs of farmed and wild salmon
2019
Effects of micro- and nanoplastics on physiology of biota: A review
2019
Micro- and nanoplastic quantification and effect studies don't match
2019
The importance of the smaller size-classes - implications for food safety and risk assessment
2019
Hvor farlig er egentlig mikroplast?
Annet tidsskriftbidrag
2016
Overvåkning av villfisk - Systematisk overvåkning av miljøgifter i villfisk har vært gjennomført ved NIFES i over 20 år nå, og vi er kommet langt på disse årene. Er det ikke nok snart?
Fiskeribladet
Reports and papers
2021
The State of Environmental Science in Svalbard Microplastics in the realm of Svalbard: current knowledge and future perspectives (MIRES)
2020
HØRINGSUTTALELSE VEDRØRENDE REVIDERING AV TILLATELSEN TIL SYDVARANGER DRIFT AS
2020
HØRINGSUTTALELSE VEDRØRENDE REGULERINGSPLAN MED KONSEKVENSUTREDNING FOR UTVINNING AV GULL I BOGADALENKOLSVIK I BINDAL KOMMUNE
2020
Quantification of microplastic in fillet and organs of farmed and wild salmonids - a comparison of methods for detection and quantification - SALMODETECT
2019
Harmonized protocol for monitoring microplastics in biota
2019
Førdefjorden: Basisundersøkelse av fremmedstoff i sjømat - Analyse av tungmetaller, andre grunnstoff og persistente organiske forbindelser i sjømat fra Førdefjorden 2017
2018
Pyrolysis-GC-Orbitrap MS - a powerful analytical tool for identification and quantification of microplastics in a biological matrix
2017
Analyse av uønskede stoffer i sjømat fra Frænfjorden ved Omya Hustadmarmor AS
2017
Sjømat fra Årdalsfjorden Overvåking av forurensede havner og fjorder 2016
2016
Sjømat i Oslofjorden – Uønskede stoffer i torsk, makrell og taskekrabbe Overvåking av forurensede havner og fjorder 2013-2015
2016
Potential risks posed by macroalgae for application as feed and food - a Norwegian perspective
2015
Rettleiar for prøvetaking av sjømat frå forureina område med formål advarsel
2015
QUANTITATIVE ANALYSIS OF CONTACTDEPENDENT CELL-TO-CELL TRANSFER AND DISEASE TRANSMISSION