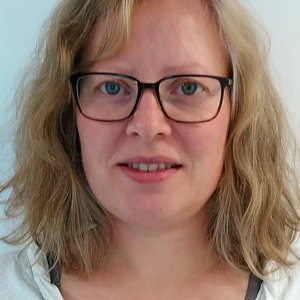 Working with quality control and extraction of data from different data sources, ex. cruise and fisheries data.
Contributing to management and advice on elasmobranch species, golden and beaked redfish and greenland halibut and participated in international working groups in the ICES, ex. AFWG and WGEF.
Yearly participation on scientific cruises, both with IMR's own vessels and rented vessels.
1998 Master in Marine Biology from the University of Tromsø
1999-2003 Working as a technician for the Norwegian Polar Institute and The University of Tromsø. Internship with IFREMER (France).
2003- p.t Research scientist/Senior technician at the Institute of Marine Research.
Academic articles
2015
A major nursery area around the Svalbard archipelago provides recruits for the stocks in both Greenland halibut management areas in the Northeast Atlantic
ICES Journal of Marine Science 72 p. 872-879
2012
Distinguishing Pelagic and Demersal Swimming of Deepwater Flatfish by Recording of Body Angles
American Fisheries Society, Symposium 76 p. 507-527
2011
Ny nordgrense for kamtannhai Hexanchus griseus, med oppsummering av funn i Norge frem til i dag
Fauna 64 p. 96-99
2009
Towards accurate age determination of Greenland halibut
Journal of Northwest Atlantic Fishery Science 40 p. 81-95
2008
Pelagic behaviour of adult Greenland halibut (Reinhardtius hippoglossoides)
Fishery Bulletin 106 p. 457-470
2008
Pelagic behavior of adult Greenland halibut (Reinhardtius hippoglossoides)
Fishery Bulletin 106 p. 457-470
2008
Do Norwegian Atlantic salmon feed in the northern Barents Sea? Tag recoveries from 70 to 78 degrees N
Journal of Fish Biology 73 p. 1065-1074
2004
Diet composition and feeding behaviour of juvenile Greenland halibut (Reinhardtius hippoglossoides) in the Svalbard area
Journal of Sea Research 51 p. 251-259
Posters
2015
A new ICES assessment model for Greenland halibut in the Barents Sea: making the best use of the available data
2009
Fishes below 400 m depth in Norwegian Waters: Vulnerability and management
Produkt
2015
ICES Advice sheet for Greenland halibut (Reinhardtius hippoglossoides) in Subareas I and II (Northeast Arctic)
Mediebidrag
2015
Vi har ventet på en slik fisk i mange år
Academic lectures
2015
The new ICES Barents Sea Greenland halibut assessment: Using ecosystem survey data and length-based modeling to assess the unassessable
Reports and papers
2016
Report of the Arctic Fisheries Working Group (AFWG), Dates 19-25 April 2016, ICES HQ, Copenhagen, Denmark.ICES CM 2016/ACOM:06.
2012
Forvaltningsplan Norskehavet – rapport fra overvåkingsgruppen 2012