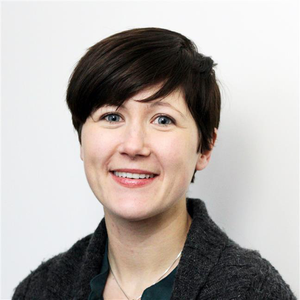 Academic articles
2021
Processing Mixed Mesopelagic Biomass from the North-East Atlantic into Aquafeed Resources; Implication for Food Safety
Foods 10 p. 1-19
2021
Elements of toxicological concern and the arsenolipids' profile in the giant-red Mediterranean shrimp, Aristaeomorpha foliacea
Journal of Food Composition and Analysis 97 p. 1-7
2020
Expert-driven methodology to assess and predict the effects of drivers of change on vulnerabilities in a food supply chain: Aquaculture of Atlantic salmon in Norway as a showcase
103 p. 49-56
2020
In vitro digestion method to evaluate solubility of dietary zinc, selenium and manganese in salmonid diets
Journal of Trace Elements in Medicine and Biology 57 p. 152-159
2019
Feed-to-fillet transfer of selenite and selenomethionine additives to plant-based feeds to farmed atlantic salmon fillet
Journal of Food Protection 82 p. 1456-1464
2019
Replacing fish meal with insect meal in the diet of Atlantic salmon (Salmo salar) does not impact the amount of contaminants in the feed and it lowers accumulation of arsenic in the fillet
36A p. 1191-1205
2019
A validated routine method for butyltin determination in seafood by gas chromatography inductively coupled plasma isotope dilution mass spectrometry
Journal of AOAC International 102 p. 278-285
2018
Speciation of zinc in fish feed by size exclusion chromatography coupled to inductively coupled plasma mass spectrometry – using fractional factorial design for method optimisation and mild extraction conditions
Journal of chromatography. B 1104 p. 262-268
2018
Single lab validation of a routine method for butyltin determination in seafood by isotope dilution inductively coupled plasma isotope dilution mass spectrometry
Journal of AOAC International 101
2018
Speciation of zinc in fish feed by size exclusion chromatography coupled to inductively coupled plasma mass spectrometry – Using fractional factorial design for method optimization and mild extraction conditions
Journal of Chromatography B
2018
A Validated Routine Method for Butyltin Determination in Seafood by Gas Chromatography Inductively Coupled Plasma Isotope Dilution Mass Spectrometry
Journal of AOAC International 101 p. 8
2018
Safe limits of selenomethionine and selenite supplementation to plant-based Atlantic salmon feeds
Aquaculture 495 p. 617-630
2018
Selenium and selenium species in feeds and muscle tissue of Atlantic salmon
Journal of Trace Elements in Medicine and Biology 47 p. 124-133
2017
Sensitivity and toxic mode of action of dietary organic and inorganic selenium in Atlantic salmon (Salmo salar)
Aquatic Toxicology 192 p. 116-126
2015
A study of lipid- and water-soluble arsenic species in liver of Northeast Arctic cod (Gadus morhua) containing high levels of total arsenic
Journal of Trace Elements in Medicine and Biology 30 p. 171-179
2014
Arsenic-containing fatty acids and hydrocarbons in marine oils -Determination using reversed-phase HPLC-ICP-MS and HPLC-qTOF-MS
Talanta: The International Journal of Pure and Applied Analytical Chemistry 121 p. 89-96
2013
Detection of arsenic-containing hydrocarbons in a range of commercial fish oils by GC-ICPMS analysis
Analytical and Bioanalytical Chemistry 405 p. 5179-5190
2012
Arsenolipids in marine oils and fats: A review of occurrence, chemistry and future research needs
Food Chemistry 133 p. 618-630
Posters
2018
Towards a future screening method for nanoparticles in seafood –For surveillance and risk assessment of food safety
2018
Zinc speciation in fish feed – analytical challenges in sample preparation and compound characterization
2018
Selenium speciation in fish feed by HPLC-ICPMS
2018
Analysis of selenoproteins in Atlantic salmon (salmo salar) fed selenium supplemented feeds
2018
Fractional factorial design to assess zink speciation in Atlantic salmon (Salmo salar) feeds.
2018
Analysis of selenoproteins in Atlantic salmon (salmo salar) fed selenium supplemented feeds.
2018
Selenium speciation in fish feed by HPLC-ICPMS
(Nei)
2018
Towards a future screening method for nanoparticles in seafood –For surveillance and risk assessment of food safety.
2016
There is a need for speciation analysis of selenium in fish feed and fish tissue
Vitenskapelige foredrag
2018
Speciation and bio-availability of zinc and selenium in salmon feeds. Spesiering og biotilgjengelighet av selen og sink i laksefôr.
2017
Selenium supplementation of feed for Atlantic salmon
2017
Characterization of Atlantic salmon (Salmo salar) selenoproteins using bioinformatics and hyphenated analytical techniques,
2014
Arsenolipids in marine samples – Current status and analytical challenges
Chapters and books
Arsenic Exposure from Seafood Consumption
Encyclopedia of Environmental Health 2ed.
Popular science articles
2013
Arsenolipider – en ny og interessant gruppe med arsenholdige forbindelser i fiskeoljer: Arsen i fiskeoljer
Kjemi utgave nr. 2.
Academic lectures
2019
Safe limits of selenomethionine and selenite supplementation to plant-based Atlantic salmon feeds
2019
Selenium supplementation to salmon feeds; speciation, toxic mode of action, and safe limits
2018
På jakt etter laksens selenoproteom
2018
Speciation analysis of feed and seafood
2018
Spesiering og biotilgjengelighet av selen og sink i laksefôr
2018
Methods for analyzing selenium in fish feed
2018
The Norwegian monitoring program for fish feed -Metals and minerals in feed and feed ingredients
2018
Sporelementer i sjømat og andre marine prøver -Status og utvikling innen analysemetoder.
2018
A study of selenoproteins in Atlantic salmon (salmo salar) using hyphenated mass spectrometry and bioinformatics. Nordic conference on Plasma spectrochemistry
2017
Characterization of Atlantic salmon (Salmo salar) selenoproteins using bioinformatics and hyphenated analytical techniques
2014
An update on the analysis of lipid-soluble arsenic compounds in marine oils – new compounds and new challenges
Reports and papers
2021
Program for overvåking av fiskefôr - Årsapport for prøver innsamlet i 2020
2020
Program for fremmedstoffer i fôrmidler av fisk - Rapport for innsamlede prøver 2019
2020
Program for overvåking av fiskefôr - Årsrapport for prøver innsamlet i 2019
2019
Program for fremmedstoffer i fôrmidler av fisk : Surveillance project on undesirable substances in feed ingredients of fish origin Rapport for innsamlede prøver 2018 : report 2018
2019
Program for overvåking av fiskefôr - Årsrapport for prøver innsamlet i 2018
2018
Program for overvåking av fiskefôr
2018
Evaluation of the maximum limits for selenium in Atlantic salmon feeds
2014
Method development and analysis of arsenolipids in marine oils