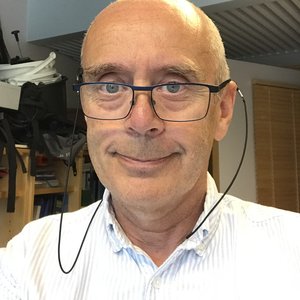 Academic articles
2020
Life‐history genomic regions explain differences in Atlantic salmon marine diet specialization
Journal of Animal Ecology 89 p. 2677-2691
2020
Atlantic salmon and sea trout display synchronised smolt migration relative to linked environmental cues
Scientific Reports 10 p. 1-13
2020
The future looks like the past: Introgression of domesticated Atlantic salmon escapees in a risk assessment framework
Fish and Fisheries
2019
Population genetic analysis reveals a geographically limited transition zone between two genetically distinct Atlantic salmon lineages in Norway
Ecology and Evolution 9 p. 6901-6921
2019
Swimming with the fishes: validating drift diving to identify farmed Atlantic salmon escapees in the wild
Aquaculture Environment Interactions 11 p. 417-427
2019
Inferring Atlantic salmon post-smolt migration patterns using genetic assignment
Royal Society Open Science 6:190426 p. 1-10
2019
Domesticated escapees on the run: The second-generation monitoring programme reports the numbers and proportions of farmed Atlantic salmon in >200 Norwegian rivers annually
ICES Journal of Marine Science 76 p. 1151-1161
2019
Coastal migration patterns of the four largest Barents Sea Atlantic salmon stocks inferred using genetic stock identification methods
ICES Journal of Marine Science 76 p. 1379-1389
2019
Prevalence and genotypes of infectious salmon anaemia virus (ISAV) in returning wild Atlantic salmon (Salmo salar L.) in northern Norway
Journal of Fish Diseases 42 p. 1217-1221
2018
Investigating the frequency of triploid Atlantic salmon in wild Norwegian and Russian populations
BMC Genetics 19:90 p. 1-9
2018
Prevalence of piscine orthoreovirus and salmonid alphavirus in sea-caught returning adult Atlantic salmon (Salmo salar L.) in northern Norway
Journal of Fish Diseases 41 p. 797-803
2018
A microsatellite baseline for genetic stock identification of European Atlantic salmon (Salmo salar L.)
ICES Journal of Marine Science 75 p. 662-674
2017
Timing is everything: Fishing-season placement may represent the most important angling-induced evolutionary pressure on Atlantic salmon populations
Ecology and Evolution 7 p. 7490-7502
2017
The ecological profile of Atlantic salmon escapees entering a river throughout an entire season: Diverse in escape history and genetic background, but frequently virus-infected
ICES Journal of Marine Science 74 p. 1371-1381
2017
The major threats to Atlantic salmon in Norway
ICES Journal of Marine Science 74 p. 1495-1513
2017
Lower levels of Persistent Organic Pollutants, metals and the marine omega 3-fatty acid DHA in farmed compared to wild Atlantic salmon (Salmo salar)
Environmental Research 155 p. 49-59
2017
Comprehensive microsatellite baseline for genetic stock identification of Atlantic salmon (Salmo salar L.) in northernmost Europe
ICES Journal of Marine Science 74 p. 2159-2169
2017
Disentangling the role of sea lice on the marine survival of Atlantic salmon
ICES Journal of Marine Science 75 p. 50-60
2017
Genetic stock identification of Atlantic salmon caught in the Faroese fishery
Fisheries Research 187 p. 110-119
2016
Genetic screening of farmed Atlantic salmon escapees demonstrates that triploid fish display reduced migration to freshwater
Biological Invasions 18 p. 1287-1294
2016
Atlantic salmon populations reveal adaptive divergence of immune related genes - A duplicated genome under selection
BMC Genomics 17:610 p. 1-12
2016
Siblingship tests connect two seemingly independent farmed Atlantic salmon escape events
Aquaculture Environment Interactions 8 p. 497-509
2015
The vgll3 Locus Controls Age at Maturity in Wild and Domesticated Atlantic Salmon(Salmo salar L.) Males
PLoS Genetics 11:e1005628
2015
The frequency of spontaneous triploidy in farmed Atlantic salmon produced in Norway during the period 2007–2014
BMC Genetics 16
2015
Genetic introgression of farmed salmon in native populations: quantifying the relative influence of population size and frequency of escapees
Aquaculture Environment Interactions 6 p. 185-190
2014
Triploid (sterile) farmed Atlantic salmon males attempt to spawn with wild females
Aquaculture Environment Interactions 5
2014
A conservation plan for Atlantic salmon (Salmo salar) and anadromous brown trout (Salmo trutta) in a region with intensive industrial use of aquatic habitats, the Hardangerfjord, western Norway
Marine Biology Research 10 p. 308-322
2013
Finding Markers That Make a Difference: DNA Pooling and SNP-Arrays Identify Population Informative Markers for Genetic Stock Identification
PLOS ONE 8
2013
Atlantic salmon populations invaded by farmed escapees: quantifying genetic introgression with a Bayesian approach and SNPs
BMC Genetics 14
2013
Cost-effective genome-wide estimation of allele frequencies from pooled DNA in Atlantic salmon (Salmo salar L.)
BMC Genomics 14
2013
Genetic analysis of Atlantic salmon captured in a netting station reveals multiple escapement events from commercial fish farms
Fisheries Management and Ecology 20 p. 42-51
2012
Three Decades of Farmed Escapees in the Wild: A Spatio-Temporal Analysis of Atlantic Salmon Population Genetic Structure throughout Norway
PLOS ONE 7
2012
Regional mtDNA SNP differentiation in European Atlantic salmon (Salmo salar): an assessment of potential utility for determination of natal origin
ICES Journal of Marine Science 69 p. 1625-1636
2012
Age and fine-scale marine growth of Atlantic salmon post-smolts in the Northeast Atlantic
ICES Journal of Marine Science 69 p. 1668-1677
2012
Modelling the migration of post-smolt Atlantic salmon (Salmo salar) in the Northeast Atlantic
ICES Journal of Marine Science 69 p. 1616-1624
2011
Microsatellite standardization and evaluation of genotyping error in a large multi-partner research programme for conservation of Atlantic salmon (Salmo salar L.)
Genetica 139 p. 353-367
2010
Delayed smolt migration of stocked Atlantic salmon parr
Fisheries Management and Ecology 17 p. 493-500
2008
Mixed stock analysis and the power of different classes of molecular markers in discriminating coastal and oceanic Atlantic cod (Gadus morhua L.) on the Lofoten spawning grounds, Northern Norway
Hydrobiologia 606 p. 7-25
2004
Microsatellite variation in populations of Atlantic salmon from North Europe
Environmental Biology of Fishes 69 p. 143-152
Posters
2013
The use of triploid salmon in Norwegian Aquaculture
Chapters and books
2017
Hav er meir enn vatn
Popular science articles
2018
Nytt prosjekt skal avsløre laksens liv i havet
pH-status : forum for sur nedbør og kalking p. 3-3
2012
Triploid laks – en kandidat for kommersielt oppdrett?
Havforskningsrapporten
Academic lectures
2019
Genetiske metoder for å undersøke utvandring av villaks
2019
Genetiske metoder for å undersøke utvandring av villaks
2019
Salmon lice (Lepeophtheirus Salmonis) induced mortality of Atlantic salmon (Salsmo salar) during post-smolt migration in Norway
2019
Genomic regions under selection in landlocked Atlantic salmon
2019
Atlantic salmon; National report for Norway 2018
2018
The river positions within fjords affects salmon lice infestation on trawled postsmolt Atlantic salmon
2017
Disentangling the role of sea lice on the marine survival of Atlantic salmon
2016
Risk assessment of genetic impact of escaped farmed salmon on wild populations in Norway
2016
Genome resequencing of geographically distinct Atlantic Salmon (Salmo salar) populations reveals adaptive divergence
2016
Adaptive plasticity in Atlantic salmon- genetic predisposition of time at maturity and environmental triggers
2016
Atlantic salmon; National report for Norway 2015
2015
Atlantic salmon: National Report for Norway 2014
2015
BioCEED – Senter for fremragende utdanning i biologi
2014
Salmon by-catch in marine fisheries
2014
Atlantic salmon; National report for Norway 2013
2012
Atlantic Salmon; National Report for Norway 2011
2011
Hva skjer i det store utland? NASCOs spørsmål til ICES for 2012
2011
Anadrom kultivering, presentasjon av forslag til ny organisering
Annet tidsskriftbidrag
2018
Fettet til rømt laks avslører hvor lenge den har vært på rømmen
Nordlys
Reports and papers
2020
Annual report on health monitoring of wild anadromous salmonids in Norway 2019: Screening of Atlantic salmon (Salmo salar) smolts for viral infections
2020
En vurdering av lakselusinfestasjonen i produksjonsområdene i 2018 og 2019 - Basert på data fra den nasjonale overvåkingen av lakselus på vill laksefisk (NALO)
2019
Havbruk til havs – Fysiske miljøbetingelser og økosystempåvirkning
2019
Rømt oppdrettslaks i vassdrag i 2018 : Rapport fra det nasjonale overvåkningsprogrammet
2018
Estimert luserelatert dødelighet hos postsmolt som vandrer ut fra norske lakseelver 2012-2017
2018
Evaluering av nasjonale laksevassdrag og nasjonale laksefjorder: Rømt oppdrettslaks, genetisk innkrysning og bestandsstatus
2014
Risikovurdering norsk fiskeoppdrett 2013
2014
Migration and predation of Atlantic salmon smolts from Vosso
2013
Risikovurdering norsk fiskeoppdrett 2012
2013
Atlantic salmon ; National report for Norway 2012
2012
Høst- og vinterlaksen i Finnmark; hvor kommer den fra?
2012
Forslag til førstegenerasjons målemetode for miljøeffekt (effektindikatorer) med hensyn til genetisk påvirkning fra oppdrettslaks til villaks, og påvirkning av lakselus fra oppdrett på viltlevende laksefiskbestander
2006
The application of genetic profiling and statistical assignment methods in the mangagement of fish populations
2002
Population structure of Northern Atlantic salmon (Salmo salar L.): Variation in microsatellite markers in populations from Canada, North Norway, and Northwest Russia
1993
An integrated database for marine research
1992
Database for Havforskningsinstituttets forskningsdata