Environmental Impacts of Aquaculture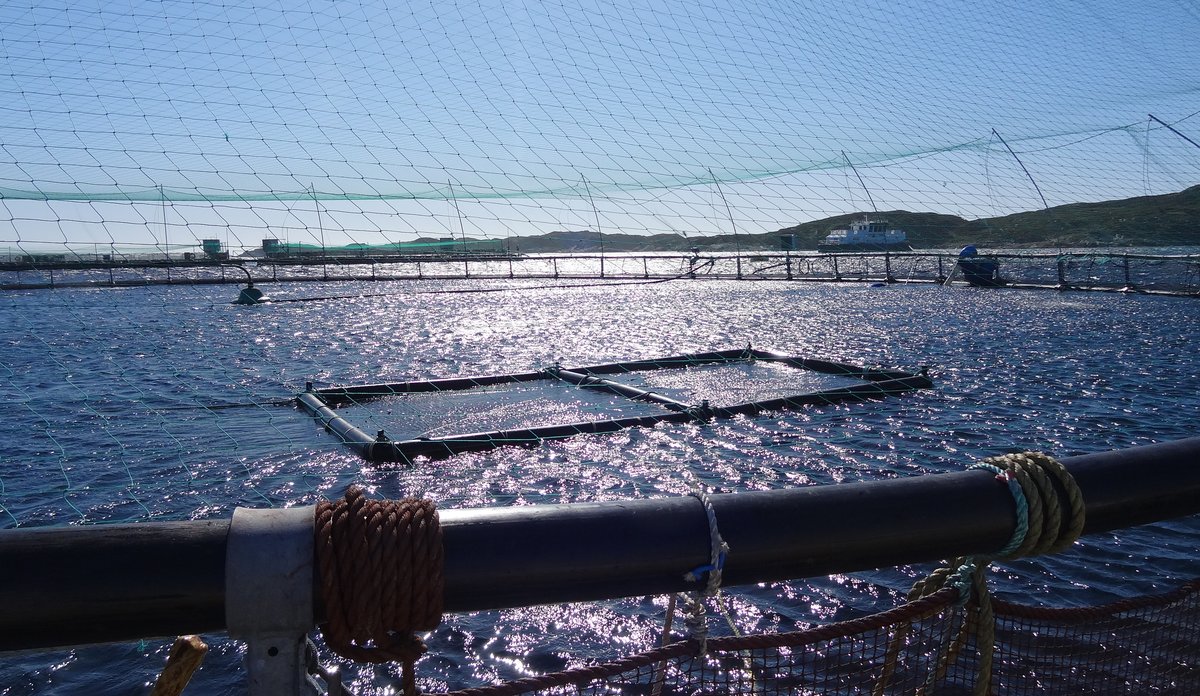 Program Description
The Institute of Marine Research (IMR) is the main advisor to the Ministry of Trade, Industry and Fisheries, The Norwegian Food Safety Authority and the Directorate of Fisheries in Norway on the environmental impacts of aquaculture, fish welfare, and development of sustainable aquaculture.
To achieve the aim of the programme, a wide portfolio are developed on areas as: salmon lice and spread of diseases, escaped fish and genetic impact, fish welfare, reproduction and genomics, emissions including therapeutics and toxins, ecological interactions and carrying capacity, marine species and low-trophic aquaculture, fjord oceanography and modelling.
The strong growth in the aquaculture salmon industry raises important fundamental questions regarding management of the coastal environment including sustainability, biological values, and nature types in the Norwegian coastal zone. IMR is currently running a national "coastal sea mapping programme" of fish resources and important habitats (spawning areas, nursery grounds).
In addition to the authorities, a significant part of this research is carried out on behalf of the Norwegian Research Council, The Norwegian Seafood Research Fund, the EU, industry partners in cooperation with national and international research institutions
Impact
Advices from the Institute of Marine Research on sustainable aquaculture and fish welfare are summarised in the annual risk assessments of fish farming. This report is now accepted as the most important knowledge base for the governance of sustainable farming and aquaculture by the managing authorities, thus giving them the scientific basis for facilitating further development of the aquaculture industry.
The institute of Marine Research produces a significant number of peer-reviewed publications, reports and popular scientific papers on aquaculture research each year, covering a wide range of topics, and constitutes the scientific basis for advice on sustainable aquaculture. Being the main adviser for sustainable aquaculture IMR has a significant impact on both science and society.
Core Activities
Data/Monitoring
Salmon lice and escaped fish are the two main environmental challenges of fish farming in Norway. IMR is responsible for coordinating the monitoring of escaped farmed fish in salmon rivers in Norway for the Directorate of Fisheries, and salmon lice infestation on wild salmonids along the coast for the Norwegian Food Safety Authorities. In 2016, 196 salmon rivers were monitored for escapees. For salmon lice, localities all along the coast are monitored including by use of realistic hydrodynamic dispersal models in order to estimate infestation levels on wild salmonids. Data are also collected on other environmental impacts and fish welfare for further analysis, and as a basis for advice.
Research
A wide range of research projects are each year carried out to build up the knowledge base for advice on effects of salmon lice on wild salmonids, spread of diseases from aquaculture to wild fish, escaped fish and genetic impact, fish welfare, development of a sterile fish using new genomics tools, emissions of nutrients and organic load, therapeutics and toxins from fish farms, ecological interactions and carrying capacity for aquaculture, and potential for marine species and low-trophic aquaculture
Today salmon lice is an obstacle for further aquaculture growth. IMR has in cooperation with other research institutes come a long way in the development models to predict the effects of sea lice on wild salmonids, as a basis for advice to the Ministry of Trade, Industry in the regulation of the capacity in the 13 production areas along the coast.
Advice
Each year IMR gives advice on sustainable aquaculture on the overall status as reported in the annual risk assessment of Norwegian aquaculture, but also on the scientific basis for development of laws and regulation of the aquaculture industry, as the new regulation of the farming of salmon and rainbow trout in 13 production areas. A major area for advice is fish welfare, and especially fish welfare in new technological solutions and in use of sterile fish.
Future Challenges
It is a political will in Norway for future sustainable growth of aquaculture, and further research is needed for this to be realized. To secure the substantial increase in sustainable aquaculture, solutions for the major challenges such as salmon lice, escaped fish, emissions from cages, and fish wellfare have to be solved. However, the expected increase in aquaculture production will also need to include development of marine fish species and low-trophic organisms.
Published: 21.07.2020 Updated: 01.06.2021