State-of-the-art research vessel for Development Cooperation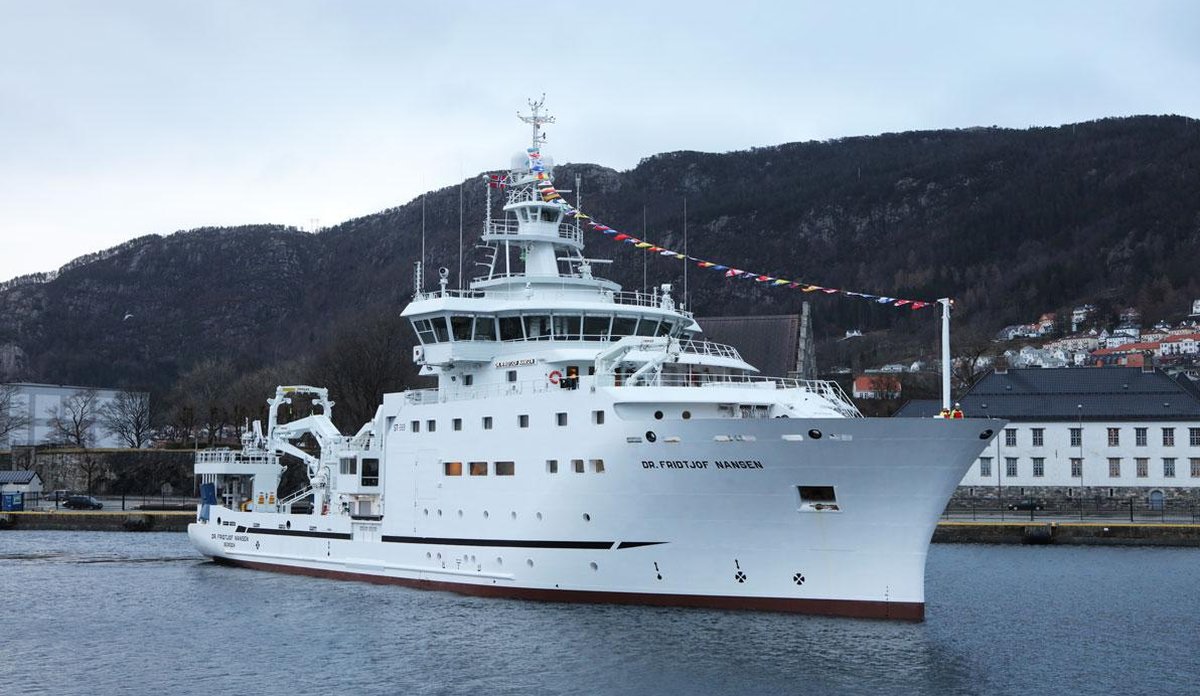 Published: 10.01.2017 Updated: 26.11.2017
– This is a joyfull day! We recieve a new flagship for the Norwegian Development cooperation that continues a proud tradition at Institute of Marine Researxh. Our scientists have, through a long lasting scientific and social engagement, delivered a strong contribution to the strengthening of knowledge about sustainable fisheries management to coastal countries – especially in the southern Africa. This new vessel makes our contribution stronger and strengthen the cooperation with the national partners which is very positive, says IMR director Sissel Rogne.
Up to date technology
The naming ceremony for RV Dr. Fridtjof Nansen will be held in Oslo the 24 of March. Norad owns the vessel. Institute of Marine Research is the managing institution and responsible for the scientific surveys and education of colleagues in developing countries. FAO (UN's food and agriculture organisation) has a coordinating responsibility for the use of the vessel in developing countries.
Institute of Marine Research has been responsible for the building of this top modern research vessel. It is equipped with the most up to date technology and represents the best platform available for developing and strengthening of our knowledge about the oceans in general. The data we harvest thorough development projects belongs to our cooperating countries and helps them manage their marine resources in a sustainable way.
– The world will benefit greatly from this vessel, underlines the IMR direction.
Even if Bergen is the home harbour for the new Dr. Fridtjof Nansen, the oceans around Africa and in the sout-east Asia will be the main working area in the future. In 2017 she will survey and monitor fishing stocks from Morocco to Sount-Arfica. Next year its Asia. Myanmar will most probably be the main cooperation country for the Norwegian program Fish for Development.