Lots of interest in the RV Kronprins Haakon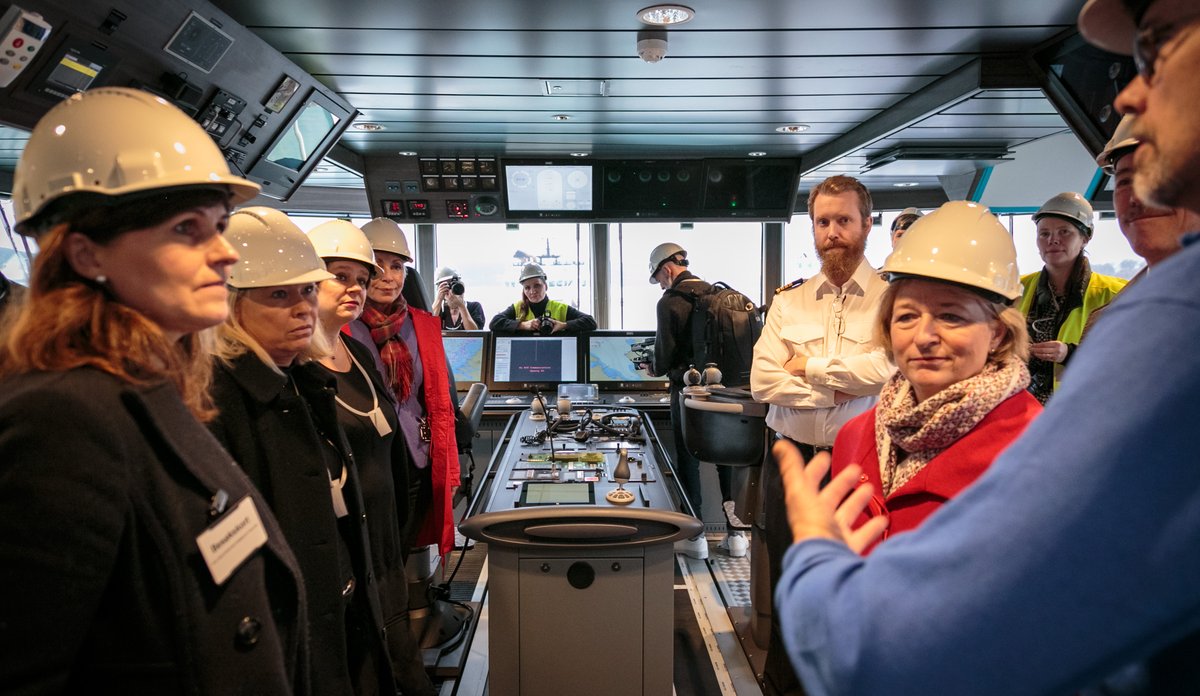 Published: 03.01.2018 Updated: 19.01.2018 Author: Kjartan Mæstad
The ship is not yet ready for operation. Equipment is being installed and functional testing has already started. Although the Kronprins Haakon remains a building site, we decided to hold a brief press conference and give a guided tour as soon as was practical.
The Norwegian Minister of Trade and Industry Monica Mæland, the Mayor of Bergen Marte Mjøs Persen and the Deputy Mayor Marita Moltu all took the opportunity to take a first peek at Norway's new pride. As did quite many journalists.
The Norwegian Polar Institute will own the vessel when the Italian shipbuilding group Fincantieri transfers it to Norwegian ownership in a few weeks' time. UiT The Arctic University of Norway will be the biggest user of the vessel, with half of the ship's time at sea, while the Institute of Marine Research (IMR) will be responsible for operating the vessel and will use it twenty percent of the time. The Norwegian Polar Institute (NP) will use the ship the rest of the time.

Video: Dag Hellesund / På Høyden
The press conference started with project manager Øystein Mikelborg (NP) explaining the extensive high-tech equipment deployed on the research vessel Kronprins Haakon.
Next Anne Husebekk, Dean of UiT, Ole Arve Misund, Director of NP and Sissel Rogne, Director of IMR, all emphasised how important the NOK 1.5 billion investment in this new icebreaker will be to Norwegian marine and Polar research over the coming years.
Finally, the guests were given a guided tour of the laboratories, helicopter hangar, crow's nest, gym, mess and the rest of the ship. Clearly very interested, the visitors had lots of questions and simply couldn't get enough photos.
Over the coming weeks, the installation of equipment and testing will continue in Bergen, before the vessel heads north. RV Kronprins Haakon will sail to a shipyard in Sunnmøre before continuing towards Tromsø, where it will be named during March.

Visit also the project's webpage (in Norwegian): prosjektnettsidene.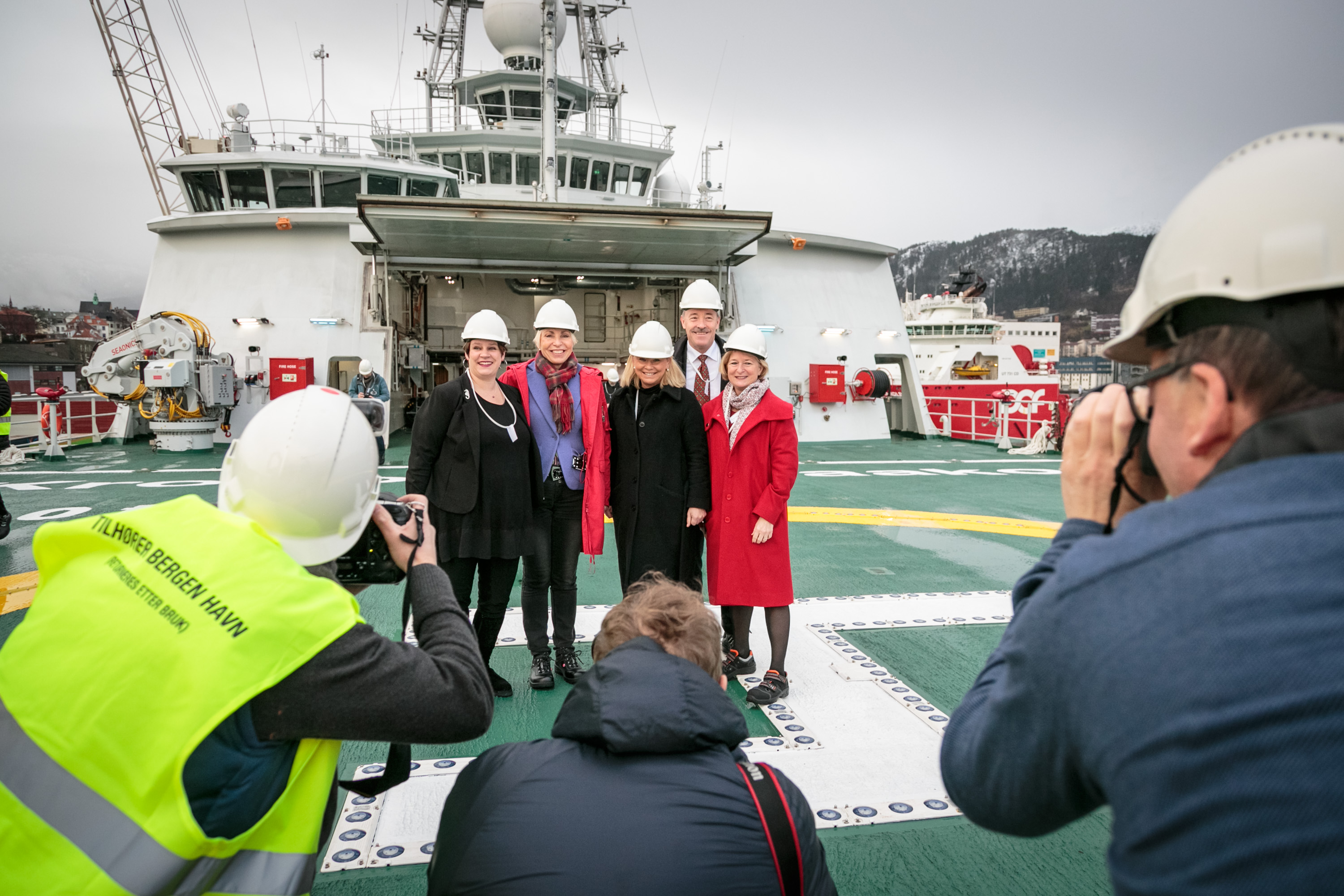 From the left: The Mayor of Bergen Marte Mjøs Persen, IMR-director Sissel Rogne, The Norwegian Minister of Trade and Industry Monica Mæland, Director of NP Ole Arve Misund and Dean of UiT Anne Husebekk. (Photo: Erlend A. Lorentzen / IMR).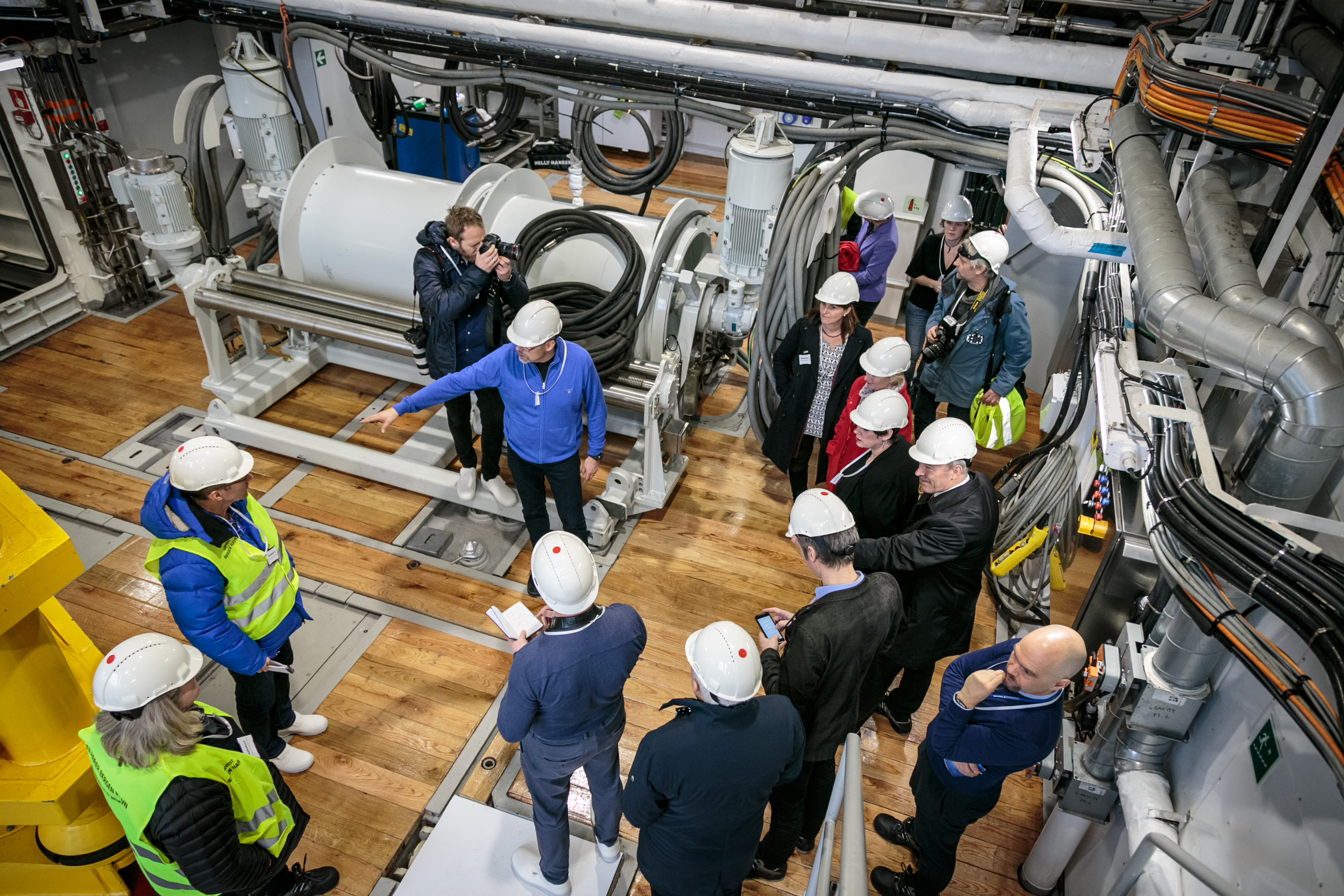 From an open "moonpool" in the hangar, equipment can be put out and taken up even if the boat is in ice. (Photo: Erlend A. Lorentzen / IMR)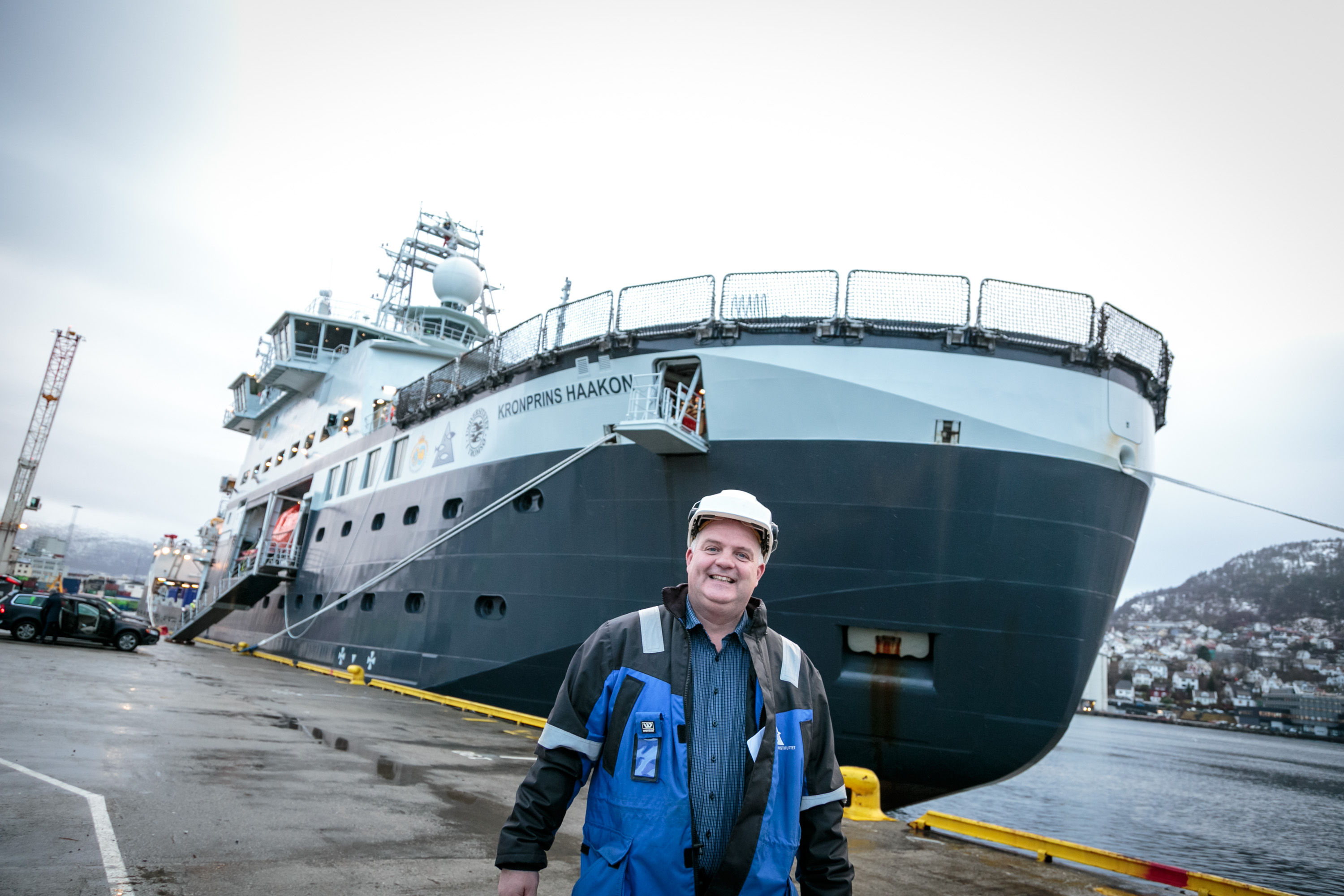 Karl Robert Røttingen is one of two captains on board the new vessel. He has followed the construction in Italy closely and is glad to finally get "Kronprins Haakon" home to Norway. (Photo: Erlend A. Lorentzen / IMR)