Ocean experts sign scientific statement for Glasgow climate summit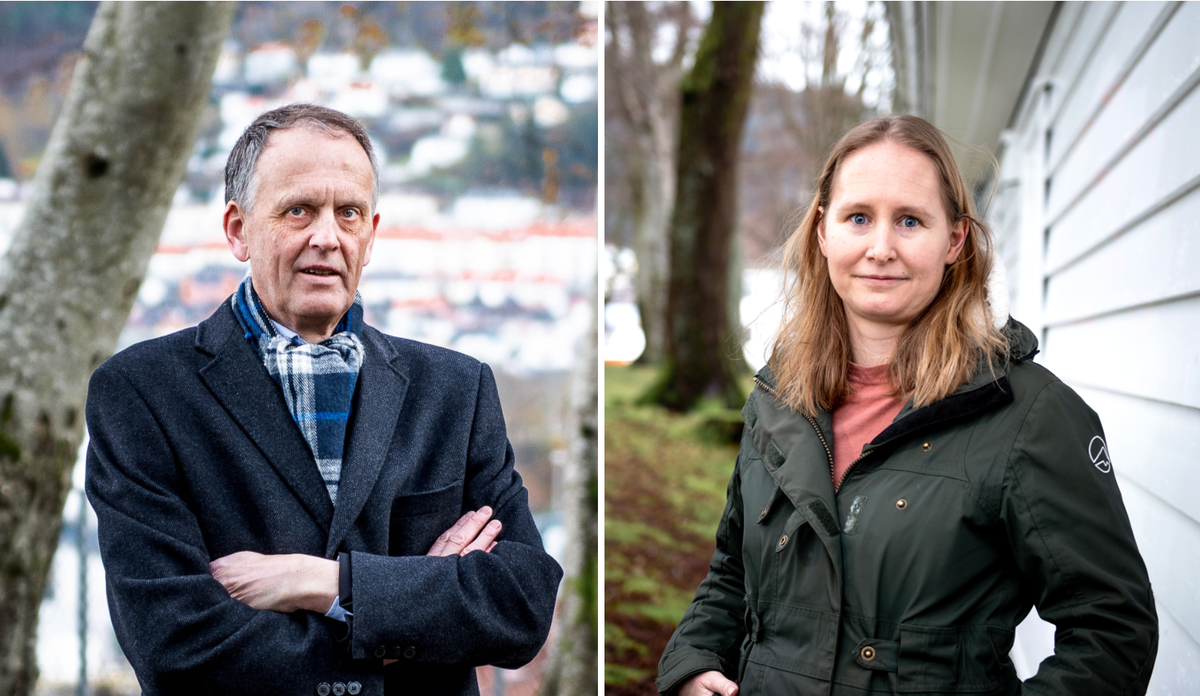 Published: 03.11.2021 Updated: 05.11.2021 Author: Runar Bjørkvik Mæland
IMR's Peter Haugan and Mari Myksvoll are among the signatories of the statement that was released Tuesday during the Glasgow Climate Change Conference (COP26). Haugan and Myksvoll are both involved in the work of the expert group convened by the High Level Panel for a Sustainable Ocean Economy, which has published 20 scientific reports to support the Ocean Panel's agenda.
Haugan says that when the ocean is given attention at meetings such as COP26, it is often focused on how the ocean and ecosystem functions in the ocean can be damaged by climate change.
"The Ocean Panel focuses on finding solutions and has shown that marine industries and good management of the marine environment can also contribute to reducing climate change. These are win-win solutions that deserve more space in public discussion. By presenting this statement, it is hoped that ocean-based solutions will also be taken up by other countries outside the panel," he says.
In their climate report, co-authored by Haugan, the expert group estimated that ocean-based solutions can provide up to a fifth (21 percent) of the annual greenhouse gas (GHG) emission cuts needed in 2050 to limit global temperature rise to 1.5°C. This includes ocean-based transport and renewable energy, marine and coastal ecosystems, dietary shifts toward sustainable seafood and carbon sequestration on the seafloor. Myksvoll co-authored a report on ocean data and technology which is vital to improve the scientific understanding of climate processes and support sustainable ocean management.
The Ocean Panel was founded in 2018 by Norway's then-prime minister Erna Solberg and leaders of 13 other coastal nations worldwide. Norway's current prime minister Jonas Gahr Støre replaced Solberg as chair in 2021. At COP26, US president Joe Biden declared that the United States has joined the Ocean Panel as its 15th member country.
Read the full scientific statement:
We are experts from ocean related disciplines from all regions and ocean basins of the world, convened under the auspices of the High Level Panel for a Sustainable Ocean Economy.
We are deeply alarmed by the conclusions of the IPCC Sixth Assessment Report and the impact that anthropogenic climate change is having on the health of our ocean and ocean-dependent communities.
Urgent action is required to safeguard the ocean's critical role in regulating the Earth's climate, feeding billions of people and driving the world's economy.
For too long the ocean has been relegated to being the victim of climate change. This view ignores the existence of a host of ocean-based solutions - both natural and technological – that are underpinned by science and able to support global mitigation and adaptation efforts.
As scientific understanding of the ocean has increased, its central role in improving the health, wealth and well-being of people has become clearer. The UN Decade of Ocean Science for Sustainable Development can be a catalyst for identifying and meeting the most urgent ocean knowledge needs to unlock even greater innovation and opportunity to respond to the climate crisis.
The climate crisis is too urgent to continue to discount the range of measures and innovations found within the ocean and ocean economy. We must utilise every part of our economy to tackle climate change.
We call on all Parties to the UNFCCC to:
Incorporate ocean-based measures in mitigation and adaptation strategies, plans and policies, taking into account the best available science and ensuring sustainability.
Account for all ocean-based sources and sinks in national inventories and accounting frameworks in accordance with IPCC guidance, including the 2013 IPCC Wetlands Supplement.
Commit to sustainably manage 100% of the ocean area under national jurisdiction and protect 30% of the ocean by 2030 to build the resilience of our oceans and ocean-dependent communities and harness ocean-based mitigation opportunities.
Increase investment in ocean science capacity to fill data gaps and digitise information on ocean-based sources and sinks, including coastal and marine ecosystems such as mangroves, seagrasses, coral reefs, salt marshes and kelp.
See the full list of signatories at oceanpanel.org.