Dr. Fridtjof Nansen has started working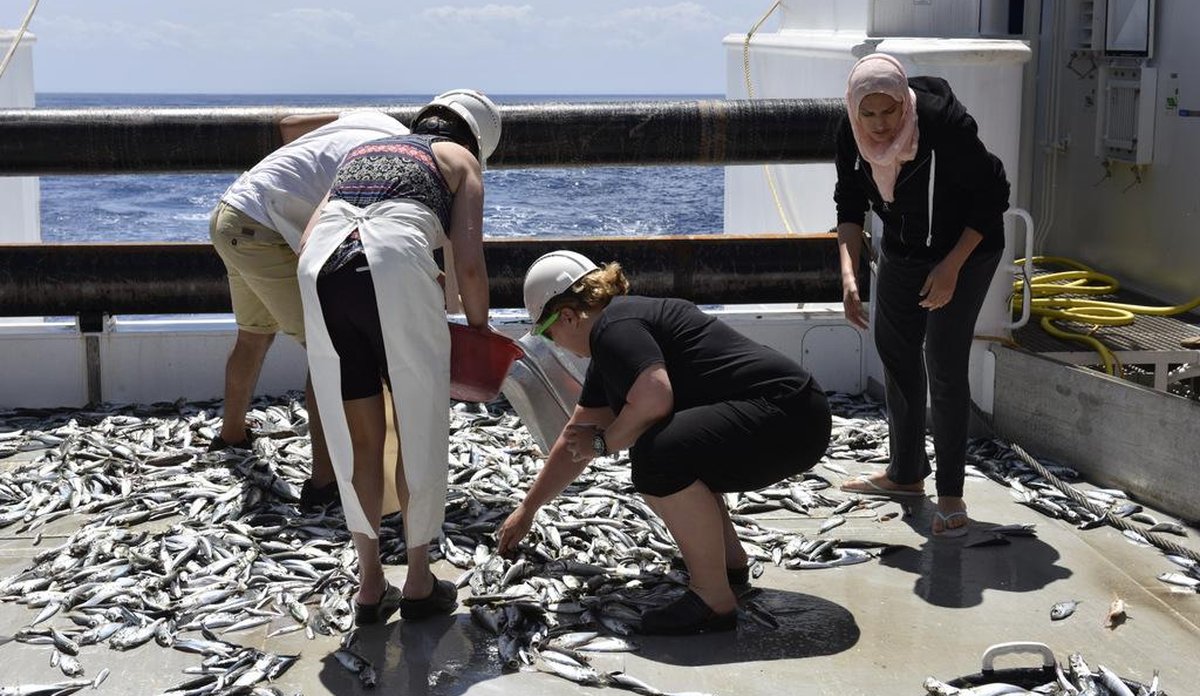 Published: 18.05.2017 Updated: 21.08.2018
On this maiden cruise, the job is to measure pelagic fish stocks down to 500 meters depth. This survey is the first of totally four that covers the oceans from Morocco passing Mauretania, Guinea Bissau and Senegal tol Guinea where it's finalised 18 July.
In addition to the acoustic measurements, data on phyto- and zooplankton will be collected. Hydrographic conditions are being monitored as is indicators on ocean acidifications and plastic particles are being mapped.
– Here's a good mood on board, reports Toresen and gives credit to the local participants. Nine young scientists from Morocco are collecting data with great enthusiasm, he says.