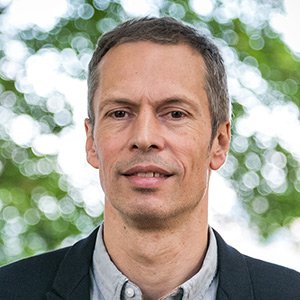 Academic articles
2020
Fine-scale observations of physical and biological environment along a herring feeding migration route
Deep-Sea Research Part II: Topical Studies in Oceanography 180
2020
Evaluating acoustic-trawl survey strategies using an end-to-end ecosystem model
ICES Journal of Marine Science
2020
Structure and functioning of four North Atlantic ecosystems - A comparative study
Deep-Sea Research Part II: Topical Studies in Oceanography 180 p. 1-13
2020
Changing how we approach fisheries: A first attempt at an operational framework for ecosystem approaches to fisheries management
Fish and Fisheries 21 p. 393-434
2018
Opportunities for advancing ecosystem-based management in a rapidly changing, high latitude ecosystem
ICES Journal of Marine Science 75 p. 2425-2433
2018
Modeling emergent life histories of copepods
Frontiers in Ecology and Evolution 6
2018
Bioenergetics modeling of the annual consumption of zooplankton by pelagic fish feeding in the Northeast Atlantic
PLOS ONE 13
2017
Can collective memories shape fish distributions? A test, linking space-time occurrence models and population demographics
Ecography
2016
Feeding strategy of mackerel in the Norwegian Sea relative to currents, temperature, and prey
ICES Journal of Marine Science 73 p. 1127-1137
2015
Ecosystem processes are rarely included in tactical fisheries management
Fish and Fisheries 17 p. 165-175
2015
Spatially explicit estimates of stock sizes, structure and biomass of herring and blue whiting, and catch data of bluefin tuna
Earth System Science Data 7 p. 35-46
2014
Challenges in integrative approaches to modelling the marine ecosystems of the North Atlantic: Physics to fish and coasts to ocean
Progress in Oceanography 129 p. 285-313
2014
Comparative ecology of widely distributed pelagic fish species in the North Atlantic: Implications for modelling climate and fisheries impacts
Progress in Oceanography 129 p. 219-243
2014
Marine ecosystem acoustics (MEA): Quantifying processes in the sea at the spatio-temporal scales on which they occur
ICES Journal of Marine Science 71 p. 2357-2369
2014
Pelagic fish species assemblages in the southern Benguela
African Journal of Marine Science 36 p. 69-84
2013
Towards an acoustic-based coupled observation and modelling system for monitoring and predicting ecosystem dynamics of the open ocean
Fish and Fisheries 14 p. 605-615
2012
Horizontal distribution and overlap of planktivorous fish stocks in the Norwegian Sea during summers 1995-2006
Marine Biology Research 8 p. 420-441
2012
Using RAFOS floats to simulate overwinter transport of Calanus finmarchicus in the Norwegian Sea
Marine Biology Research 8 p. 502-507
2012
Estimating the consumption of Calanus finmarchicus by planktivorous fish in the Norwegian Sea using a fully coupled 3D model system
Marine Biology Research 8 p. 527-547
2012
Effects of interactions between fish populations on ecosystem dynamics in the Norwegian Sea–results of the INFERNO project
Marine Biology Research
2012
Estimating the horizontal and temporal overlap of pelagic fish distribution in the Norwegian Sea using individual-based modelling
Marine Biology Research 8 p. 548-567
2012
Modelling secondary production in the Norwegian Sea with a fully coupled physical/primary production/individual-based Calanus finmarchicus model system
Marine Biology Research 8 p. 508-526
2012
Vertical distribution of herring and blue whiting in the Norwegian Sea
Marine Biology Research 8 p. 488-501
2011
Real-Time Ichthyoplankton Drift in Northeast Arctic Cod and Norwegian Spring-Spawning Herring
PLOS ONE 6
2010
Stock collapses and their recovery: mechanisms that establish and maintain life-cycle closure in space and time
ICES Journal of Marine Science 67 p. 1841-1848
2010
The importance of predator-prey overlap: predicting North Sea cod recovery with a multispecies assessment model
ICES Journal of Marine Science 67 p. 1989-1997
2010
Thermal niche of Atlantic cod Gadus morhua: limits, tolerance and optima
Marine Ecology Progress Series 420 p. 1-U344
2010
Modelling encounter rates and distribution of mobile predators and prey
Progress in Oceanography 84 p. 93-104
2010
End-To-End Models for the Analysis of Marine Ecosystems: Challenges, Issues, and Next Steps
Marine and Coastal Fisheries 2 p. 115-130
2010
Establishment of new wintering areas in herring co-occurs with peaks in the 'first time/repeat spawner' ratio
Marine Ecology Progress Series 409 p. 189-198
2010
Major pathways by which climate may force marine fish populations
Journal of Marine Systems 79 p. 343-360
2009
Shelf recruitment of Calanus finmarchicus off the west coast of Norway: role of physical processes and timing of diapause termination
Marine Ecology Progress Series 386 p. 163-180
2009
Modeling growth of larval cod (Gadus morhua) in large-scale seasonal and latitudinal environmental gradients
Deep-Sea Research Part II: Topical Studies in Oceanography 56 p. 2001-2011
2008
Potential impact of climate change on ecosystems of the Barents Sea Region
Climatic Change 87 p. 283-303
2008
Capelin migrations and climate change - a modelling analysis
Climatic Change 87 p. 177-197
2007
An ecosystem modeling approach to predicting cod recruitment
Deep-Sea Research Part II: Topical Studies in Oceanography 54 p. 2810-2821
2007
Introducing a method for extracting horizontal migration patterns from data storage tags
Hydrobiologia 582 p. 187-197
2007
Vertical migration in adult Atlantic cod (Gadus morhua)
Canadian Journal of Fisheries and Aquatic Sciences 64 p. 1747-1760
2007
Linking behavioural ecology and oceanography: larval behaviour determines growth, mortality and dispersal
Marine Ecology Progress Series 347 p. 195-205
2006
A standard protocol for describing individual-based and agent-based models
Ecological Modelling 198 p. 115-126
2005
Modelling buoyancy regulation in fishes with swimbladders: bioenergetics and behaviour
Ecological Modelling 185 p. 309-327
2004
Studying spatial and trophic interactions between capelin and cod using individual-based modelling
ICES Journal of Marine Science 61 p. 1201-1213
2004
Simulating search behaviour of fish towards bait
ICES Journal of Marine Science 61 p. 1224-1232
2003
Explicit trade-off rules in proximate adaptive agents
Evolutionary Ecology Research 5 p. 835-865
2002
Modelling changes in migration pattern of herring: collective behaviour and numerical domination
Journal of Fish Biology 60 p. 571-582
2002
Artificial evolution of life history and behavior
The American Naturalist 159 p. 624-644
2001
Modelling habitat choice in fish using adapted random walk
Sarsia 86 p. 477-483
2001
Spatial modelling for marine resource management, with a focus on fish
Sarsia 86 p. 405-410
2000
Juvenile herring prey on Barents Sea capelin larvae
Sarsia 85 p. 385-391
2000
Juvenile herring prey on Barents Sea capelin larvae
Sarsia 85 p. 385-391
1999
A neural network approach for predicting stock abundance of the Barents Sea capelin
Sarsia 84 p. 457-464
1999
Implementing behaviour in individual-based models using neural networks and genetic algorithms
Evolutionary Ecology 13 p. 469-483
1999
A length-based hypothesis for feeding migrations in pelagic fish
Canadian Journal of Fisheries and Aquatic Sciences 56 (Suppl. 1) p. 26-34
1998
Modelling spatial dynamics of fish
Reviews in Fish Biology and Fisheries 8 p. 57-81
1998
Sex-specific life history strategies in capelin (Mallotus villosus)?
Canadian Journal of Fisheries and Aquatic Sciences 55 p. 631-638
1998
Ecology in Mare Pentium; an individual-based spatio-temporal model for fish with adapted behaviour
Fisheries Research 37 p. 163-178
1997
Fecundity of the Barents Sea capelin (Mallotus villosus)
Marine Biology 130 p. 309-313
1996
A comparative study of the feeding habits of herring (Clupea harengus, Clupeidae, L.) and capelin (Mallotus villosus, osmeridae, Muller) in the Barents Sea
Sarsia 81 p. 143-153
Posters
2018
Towards seamless integration of data and processing software: data products generated from machine-to-machine interfaces
2007
Zooplankton-phytoplankton interactions simulated by combining distinct modeling approaches in the Norwegian Sea
Mediebidrag
2017
«Landslag» skal forske i Arktis
Chapters and books
2006
Fish Behaviour,Learning, Aquaculture and Fisheries
p. 359-404
2006
The role of fish learning skills in fisheries and aquaculture
p. 278-310
2004
33. Utilizing different levels of adaptation in individual-based modeling
p. 507-521
2002
Individual based modelling
p. 228-248
Popular science articles
2012
Norwegian Marine Data Centre
META 2012 p. 31-35
2001
Models, global change and adaptive behaviour
GLOBEC International Newletter 7 p. 30-31
Academic lectures
2019
Kunnskapsstatus Antarktis
2019
Climate vulnerability assessments ‒ a mechanistic approach.
2018
Mechanisms behind changes in Northeast Atlantic cod stocks during climate warming
2018
Climate vulnerability of marine fish, response traits and mechanisms
2018
Bioenergetics modeling of the annual consumption of zooplankton by pelagic fish
PLOS ONE p. 1-29
2017
Challenges and lessons learned in fisheries advice work, and the complex interplay between science, method development and people management
2015
Ensuring sustainability of harvested and farmed marine resources through innovative monitoring projects
2014
Spatial aspects and drift Closing the loop: Towards full life cycle models of fish populations
2014
Integrated Ecosystem Assessments in Norway: Comparison over three different ecosystems
2013
A framework for data flow from observations to advice – the development of a new, efficient data infrastructure at IMR
2012
Effects of climate change on the Calanus complex in the Nordic Seas from individual based model simulations
2012
NORWECOM.E2E: Results focusing on the calanus module
2011
Life-history strategies and population dynamics of Northern krill
2011
Modelling Arctic Ocean zooplankton and fish distributions and climate change
2011
Towards a generic zooplankton IBM module in NORWECOM.E2"
2010
Raudåte – Norges viktigste pelagiske bestand!
2010
Atlantis Ecosystem Model and the MENUII Project
2008
Modelling zooplankton-phytoplankton interactions in the Nordic Seas using a fully coupled 3 dimensional Calanus finmarchicus Individual Based Model
2006
An Ecosystem modelling approach to Predicting Cod Recruitment
2003
Analysing interactions between capelin and cod in the Barents Sea by individual-based modelling
Annet tidsskriftbidrag
2020
Barentshavets økologi i endring - kva betyr det for torsken?
www.hi.no
2019
Influence of ecosystem changes on harvestable resources at high latitudes
ICES Journal of Marine Science 76 p. I1-I2
2010
Comparative analysis of marine ecosystems: workshop on predator-prey interactions
Biology Letters 6 p. 579-581
Reports and papers
2020
Kysttorsk nord for 62-grader nord : Vurdering av status og forslag til forvaltningstiltak og ny gjenoppbyggingsplan
2020
Havforskningsinstituttets infrastrukturbehov for innhenting av marine data i perioden 2021-2030
2019
Influence of ecosystem changes on harvestable resources at high latitudes.
2019
Assessment of commitments on sustainable fisheries to the Our Ocean conferences : Where are we now?
2018
Ressursoversikten 2018
2018
Muligheter og prioriteringer for flerbestandsforvaltning i norske fiskerier
2016
Final report of the Working Group on Integrated Assessments of the Norwegian Sea (WGINOR) 7-11 December 2015, Reykjavik, Iceland
2015
Barentshavet - for stort og komplekst for en strikt balansert høsting
2014
2nd Interim Report of the Working Group on Integrated Assessments of the Norwegian Sea
2013
IMR ecosystem activity in the Arctic Ocean - Report from a committee
2012
Rapport fra utvalg til å vurdere fremtidig utvikling i våre mest sentrale fiskebestander
2010
Spatial interactions between pelagic fish in the Norwegian Sea
2008
Havets ressurser og miljø 2008
1998
Life history strategies and spatial dynamics of the Barents Sea capelin (Mallotus villosus)