What is an ecosystem?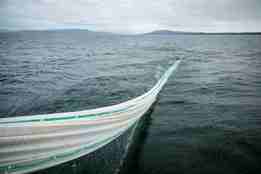 Published: 12.12.2019 Updated: 19.11.2020
An ecosystem can be defined as "a dynamic complex of plants, animals and microorganisms that, in interaction with the non-living environment, constitute a functional entity". Ecosystems are not closed systems, and this applies to ecosystems in the ocean where currents greatly contribute to the exchange of organisms between different oceans and ecosystems. Nevertheless, the marine ecosystems are characterized by the fact that the dynamics within the system are more important than the import and export of organisms. The framework conditions for the ecosystem are laid by the physical environment, which includes the bottom depth and type as well as the characteristics of the ocean in the form of temperature, salt and current. Geographical location is also essential for the degree of seasonality in, for example, light.