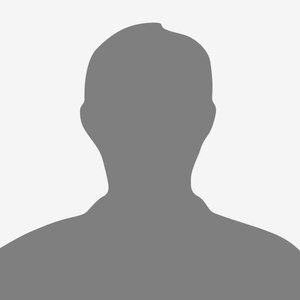 Vitenskapelige artikler (NVI)
2017
International perceptions of an integrated, multi-sectoral, ecosystem approach to management
ICES Journal of Marine Science 74 p. 414-420
2016
Collaboration between the Nansen Programme and the Large Marine Ecosystem Programmes
Environmental Development 17 p. 340-348
2015
From cooperative data collection to full collaboration and co-management: a synthesis of the 2014 ICES symposium on fishery-dependent information
ICES Journal of Marine Science 72 p. 1133-1139
1992
Relative merits of using numbers and biomass in fish community studies
Marine Ecology Progress Series 85 p. 25-53
Rapporter og avhandlinger
2015
Balanced harvest in the real world. Scientific, policy and operational issues in an ecosystem approach to fisheries
1992
Demersal assemblages of tropical continental shelves : a study based on the data collected through the surveys of the R/V Dr. Fridtjof Nansen
Kapitler og bøker
2017
Chapter 2: Historical overview of the Nansen Programme. P 9-22. In: Groeneveld, J.C. and Koranteng (Eds) 2017. The DR. Fridtjof Nansen in the Western Indian Ocean: Voyages of Marine Research and Capacity Development. FAO, Rome, Italy. 237 p.
2016
Spatial characterisation of the Benguela ecosystem for ecosystem-based management.
African Journal of Marine Science 2016: 1–16.
2014
Chapter 8: Regulatory and Governance Frameworks. In: Marine Ecosystem-Based Management. The Sea Volume 16, Harvard University Press. 568 p.
2014
Ocean Governance and the outcome of Rio+20. Document Submitted to the Committee on Fisheries, FAO, 2014 http://www.fao.org/docrep/meeting/027/me103e.pdf
2014
The FAO – EAF toolbox: Making the ecosystem approach accessible to all fisheries. Ocean & Coastal Management, Volume 90, March 2014, Pages 20–26.
2014
Meeting future fish demand: outlook and approaches. 199–223, In The State of World Fisheries and Aquaculture (FAO, 2014).
2010
Meeting the challenge of implementing an ecosystem approach to fisheries management. Some experiences and considerations based on FAO's work. Chapter 3, 39-56. In: L. Fanning, R. Mahon, P. McConney (Eds). Towards Marine Ecosystem-based Management in the Wider Caribbean. 330 pp.
2008
The ecosystem approach to fisheries in FAO. pp 20-38. In: Bianchi, G. and H.R. Skjoldal (Eds.) (2008). Implementing an Ecosystem Approach to Fisheries Management. Cabi and FAO, 363 pp
2008
The Bergen Conference on Implementing the Ecosystem Approach to Fisheries (Bergen Norway, 26-28 September 2006): Summary and main conclusions. 1-19, In: Bianchi, G. and H.R. Skjolddal (Eds.) (2008). Implementing an Ecosystem Approach to Fisheries Management. Cabi and FAO, 363 pp.
2008
Implementing an Ecosystem Approach to Fisheries Management. Cabi and FAO, 363 pp.
2004
Reconciling fisheries and conservation objectives: the sea turtle case. International Fisheries Law and Policy Review Vol 1 (3)229-236.
2004
On Namibia's Marine Fish Diversity. Pp 75-98. In: Sumaila, U.R., Boyer, D., Skogen, M.D., Steinshamn, S.I.. Namibia's Fisheries. Ecological, economic and social aspects. Eburon Academic Publishers, The Netherlands. 363p.
2001
The structure of demersal communties off Namibia and underlying abiotic factors. S. Afr. J. mar Sci. 23:397-417.
2001
On the dynamics of demersal fish assemblages off Namibia. S.Afr.J.mar Sci. 23: 419-428.
2000
Impact of fishing on size composition and diversity of demersal fish communities.
ICES Jour. Mar. Sci. 57:571.
1993
FAO species identification field guide of fishery purposes. The Living Marine Resources of Namibia
1992
The relative merits of using biomass and numbers in fish community studies.
Mar.Ecol.Prog.Ser. 85:25-33
1992
Study on the demersal assemblages of the continental shelf and upper slope of Angola.
Mar. Ecol. Prog. Ser. 81: 101-120
1991
Demersal assemblages of the continental shelf and slope edge between the Gulf of Tehuantepec (Mexico) and the Gulf of Papagayo (Costa Rica).
Mar. Ecol. Prog. Ser. 73:121-140
1988
Preliminary assessment of Sardinella gibbosa in Zanzibar waters. In: Sanders, M.J., Sparre, P. & Venema, S.C. (Eds.): Proceedings of the workshop on the assessment of the fishery resources in the Southwest Indian Ocean.
FAO/UNDP: RAF/79/065/WP/41/88/E:231-236
1986
Guia de campo para as especies comerciais marinhas e de aguas salobras de Angola.
NORAD/FAO (FIRM). Roma FAO 184 p.
1986
Field guide on the commercial marine and brackish water species of Pakistan.
Project UNDP/FAO PAK/77/033, 200 p.
1985
Field guide to commercial marine and brackish water species of Tanzania.
FAO, Rome 199 p.
1984
Guide des resources halieutiques de l'Atlantique marocaine.
Project PNUD/FAO MOR/81/002. 151 p.
1984
Guide des poissons commerciaux de Madagascar (espèces marines et d'eaux saumâtres).
FAO, Rome 135 p.
1984
Study on the morphology of five Mediterranean and Atlantic sparid fishes with a reinstatement of the genus Pagrus Cuvier, 1817 .
Cybium 8(4):31-56.
1984
Diplodus cervinus omanensis, nouvelle sous-espèce de Diplodus cervinus (Lowe, 1841), capturée en mer d'Arabie.
Cybium 8(3):103-105.
1984
Premire capture de Desmodema polystictum (Ogilby, 1897) dans l'Ocean Indian nord (Pisces, Lampridiformes, Trachipteridae).
Cybium, 8 (4): 96-98