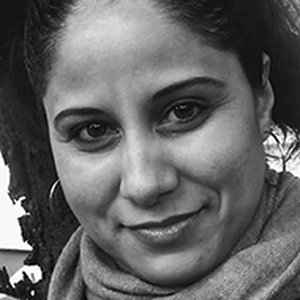 I obtained my B.Sc. and first M.Sc. in Fisheries Engineering emphasizing Aquaculture from Cukurova University (Turkey), after completing my research at the Hellenic Centre for Marine Research (Greece) under the supervision of Dr. Constantinos Mylonas, in 2004. I obtained my second M.Sc. degree in Aquaculture emphasizing Fish Reproductive Physiology after completing my research under the supervision of Dr. Silvia Zanuy at the Instituto de Acuicultura de Torre la Sal (Spain), in 2006. During this period my research focus was on reproductive system development, maturity and gamete quality in male fish. I completed my Ph.D. studies on molecular characterization of the multiple vitellogenin system in European sea bass in collaboration with Dr. Francisco Prat at the Instituto de Ciencias Marinas de Andalucia (Spain) and with Prof. Craig V. Sullivan at North Carolina State University (USA), obtaining my Ph.D. degree from Akdeniz University (Turkey) under the supervision of Dr. Sadi Koksoy in 2013. My first postdoctoral research explored the contribution of multiple vitellogenins to gamete quality in zebrafish using novel technologies in genome engineering, proteomics and molecular biology. This work was conducted in collaboration with Dr. Julien Bobe at the French National Institute for Agricultural Research until 2017. During my second postdoctoral experience in the Department of Biology at the University of Bergen, together with Dr. Nigel Finn I investigated structure-function relationships in molecular (water/glycerol/urea) channels, termed aquaglyceroporins, of Atlantic salmon (Salmo salar) and of the salmon louse (Lepeophtheirus salmonis). This work involved close collaboration with Dr. Joan Cerda at the Institute of Agrifood Research and Technology (IRTA) in Barcelona. Several prestigious international awards have supported my career development detailed above including, as examples, a Fulbright Research Fellowship and an EC-Marie Curie Intra-European Fellowship for Career Development. I significantly contribute to my field of research through regular publications in esteemed international journals and via presentations at important international meetings. As evidenced above, my research network includes collaborators from all over Europe, the USA and Japan. I speak Turkish, English, Spanish, French and I have been improving my Norwegian skills since October 2018, when I joined the IMR.
Vitenskapelige artikler (NVI)
2019
The vertebrate Aqp14 water channel is a neuropeptide-regulated polytransporter
Communications Biology 2:462 p. 1-13
2019
The vertebrate Aqp14 water channel is a neuropeptide-regulated polytransporter.
Communications Biology 2 2(1) p. 462
2019
Genome editing reveals reproductive and developmental dependencies on specific types of vitellogenin in zebrafish (Danio rerio).
Molecular reproduction and development 86 (9) p. 1168-1188
2018
Vitellogenesis and Yolk Proteins, Fish
Encyclopedia of Reproduction, Second Edition. Volume VI. Comparative Reproduction.
2018
Multiple vitellogenins in zebrafish (Danio rerio): quantitative inventory of genes, transcripts and proteins, and relation to egg quality
44 p. 1509-1525
2017
Scrambled eggs: Proteomic portraits and novel biomarkers of egg quality in zebrafish (Danio rerio)
PLOS ONE 12
2016
Multiple vitellogenins and product yolk proteins in European sea bass (Dicentrarchus labrax): Molecular characterization, quantification in plasma, liver and ovary, and maturational proteolysis.
Comparative Biochemistry and Physiology Part B: Biochemistry and Molecular Biology. 194-195 (2016) p. 71-86
2015
Estrogen-induced yolk precursors in European sea bass, Dicentrarchus labrax: Status and perspectives on multiplicity and functioning of vitellogenins
Gen. Comp. Endocrinol. 221 (2015) p. 16-22
2015
Ovarian yolk formation in fishes: Molecular mechanisms underlying formation of lipid droplets and vitellogenin-derived yolk proteins.
Gen. Comp. Endocrinol. 221 (2015) p. 9-15
2014
Administration of FSH in vivo triggers testicular recrudescence of juvenile European sea bass (Dicentrarchus labrax).
Biology of Reproduction 90 (1) p. 1–10
2013
Multiple vitellogenin yolk precursors in European sea bass (Dicentrarchus labrax)
Communications in Agricultural and Applied Biological Sciences 78 (4) p. 505-508
2010
Growth of over-wintered and pre-seasonally produced post-larvae of Penaeus semisulcatus in the subtropics.
Turkish J. Fish. Aquat. Sci. 10 p. 269-276
2009
Effects of continuous light on the reproductive system of European sea bass.
Chronobiology International 26 p. 184-199