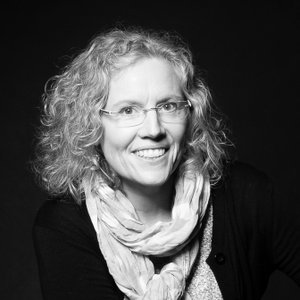 Vitenskapelige artikler (NVI)
2021
Limited benefit of marine protein hydrolysate on physical function and strength in older adults : a randomized controlled trial
Marine Drugs 19 p. 1-14
2021
Limited Benefit of Marine Protein Hydrolysate on Physical Function and Strength in Older Adults: A Randomized Controlled Trial
Marine Drugs 19
2020
Standardized Map of Iodine Status in Europe
Thyroid
2020
Benefit and risk assessment of iodization of household salt and salt used in bread and bakery products. Scientific opinion of the Panel on Nutrition, Dietetic Products, Novel Food and Allergy of the Norwegian Scientific Committee for Food and Environment
VKM Report 2020 p. 1-312
2020
Effects of Two Weekly Servings of Cod for 16 weeks in Pregnancy on Maternal Iodine Status and Infant Neurodevelopment: Mommy's Food, a Randomized-Controlled Trial
Thyroid
2020
Protein intake, protein mealtime distribution and seafood consumption in elderly Norwegians : associations with physical function and strength
Geriatrics (Basel) 5 p. 1-14
2020
Iodine and Mercury Content in Raw, Boiled, Pan-Fried, and Oven-Baked Atlantic Cod (Gadus morhua)
Foods 9
2020
Validation and Determination of 25(OH) Vitamin D and 3-Epi25(OH)D3 in Breastmilk and Maternal- and Infant Plasma during Breastfeeding
Nutrients
2020
Iodine status and thyroid function in a group of seaweed consumers in Norway
Nutrients 12 p. 1-14
2020
Vitamin D supplementation during winter: Effects on stress resilience in a randomized control trial
Nutrients 12 p. 1-21
2020
Fatty acid reference intervals in red blood cells among pregnant women in Norway–Cross sectional data from the 'Little in Norway' cohort
Nutrients 12 p. 1-16
2020
Validation and Determination of 25(OH) Vitamin D and 3-Epi25(OH)D3 in Breastmilk and Maternal- and Infant Plasma during Breastfeeding
Nutrients 12
2020
Lean-seafood intake increases urinary iodine concentrations and plasma selenium levels: a randomized controlled trial with crossover design
European Journal of Nutrition p. 1-11
2020
The effects of diet on levels of physical activity during winter in forensic inpatients - A randomized controlled trial
64 p. 1-9
2020
Iodine status during pregnancy and at 6 weeks, 6, 12 and 18 months post-partum
p. 1-10
2020
Mercury, lead, arsenic, and cadmium in Norwegian seafood products and consumer exposure
13 p. 99-106
2020
Effects of seafood consumption on mercury exposure in Norwegian pregnant women: a randomized controlled trial
Environment International 141
2019
Validation and reproducibility of a new iodine specific food frequency questionnaire for assessing iodine intake in Norwegian pregnant women
Nutrition Journal 18
2019
Little in Norway: a prospective longitudinal community-based cohort from pregnancy to child age 18 months
BMJ Open 9:e031050 p. 1-11
2019
New data on nutrient composition in large selection of commercially available seafood products and its impact on micronutrient intake
2019
Vitamin D status in preschool children and its relations to vitamin D sources and body mass index—Fish Intervention Studies-KIDS (FINS-KIDS)
Nutrition - The International Journal of Applied and Basic Nutritional Sciences 70
2019
High iodine content in local animal milk and risk of exceeding EFSA upper intake level for iodine among Saharawi women
PLOS ONE 14 p. 1-11
2019
Er inntaket av jod i befolkningen tilstrekkelig?
Tidsskrift for Den norske legeforening 139 p. 159-164
2018
The effect of iodophor post-milking teat disinfection on iodine content in goat milk
Israel Journal of Veterinary Medicine 73 p. 14-22
2018
Effects of cod intake in pregnancy on iodine nutrition and infant development: study protocol for Mommy's Food - a randomized controlled trial
BMC Nutrition 4
2018
Fatty fish intervention and psychophysiological responses to mental workload in forensic inpatients: A randomized control trial
Journal of Psychophysiology
2018
Sufficient iodine status among Norwegian toddlers 18 months of age – cross-sectional data from the Little in Norway study
62:1443 p. 1-9
2018
Iodine content of six fish species, Norwegian dairy products and hen's egg
62
2018
Fatty fish, hair mercury and cognitive function in Norwegian preschool children: Results from the randomized controlled trial FINS-KIDS
Environment International 121 p. 1098-1105
2018
Nutrition and physical performance in older people—effects of marine protein hydrolysates to prevent decline in physical performance : a randomised controlled trial protocol
BMJ Open 8 p. 1-7
2018
Maternal iodine status is associated with offspring language skills in infancy and toddlerhood
Nutrients 10 p. 1-13
2018
Low Iodine Intake from Dairy Foods Despite High Milk Iodine Content in Israel
Thyroid 28 p. 1042-1051
2018
Fatty fish intake and cognitive function: FINS-KIDS, a randomized controlled trial in preschool children
BMC Medicine 16:41 p. 1-15
2018
The effects of fatty fish intake on adolescents' nutritional status and associations with attention performance: Results from the FINS-TEENS randomized controlled trial
Nutrition Journal 17:30 p. 1-12
2018
Iodine deficiency in a study population of Norwegian pregnant women - results from the Little in Norway study (LiN)
Nutrients 10 p. 1-14
2018
Age and IQ Explained Working Memory Performance in a RCT with Fatty Fish in a Group of Forensic Inpatients
22 p. 513-518
2018
Suboptimal Iodine Status and Low Iodine Knowledge in Young Norwegian Women
Nutrients 10
2018
New iodine Food composition database and updated calculations of iodine intakes amongs Norwegians
Nutrients 10
2018
Marine ω-3, vitamin D levels, disease outcome and periodontal status in rheumatoid arthritis outpatients
Nutrition - The International Journal of Applied and Basic Nutritional Sciences 55-56 p. 116-124
2018
Iodine status in Norwegian preschool children and associations with dietary iodine sources: the FINS-KIDS study
European Journal of Nutrition p. 1-9
2017
Linking vitamin D status, executive functioning and self-perceived mental health in adolescents through multivariate analysis: A randomized double-blind placebo control trial
Scandinavian Journal of Psychology 58 p. 123-130
2017
Arsenic in seafood is associated with increased thyroid-stimulating hormone (TSH) in healthy volunteers ? A randomized controlled trial
Journal of Trace Elements in Medicine and Biology 44 p. 1-7
2017
Iodine deficiency and nutrition in Scandinavia
Minerva Medica 108 p. 147-158
2017
Fatty fish intake and attention performance in 14-15 year old adolescents: FINS-TEENS - A randomized controlled trial
Nutrition Journal 16:64 p. 1-10
2017
Design of the FINS-TEENS study: A randomized controlled trial assessing the impact of fatty fish on cognitive performance in adolescents
Scandinavian Journal of Public Health 45 p. 621-629
2017
The effect of school meals with fatty fish on adolescents' self-reported symptoms for mental health: FINS-TEENS - a randomized controlled intervention trial
61:1383818
2016
A diet score assessing Norwegian adolescents' adherence to dietary recommendations—development and test-retest reproducibility of the score
Nutrients 8:467
2016
Ensuring effective prevention of iodine deficiency disorders
Thyroid 26 p. 189-196
2015
Dietary intake of saturated fat is not associated with risk of coronary events or mortality in patients with established coronary artery disease
Journal of Nutrition 145 p. 299-305
2015
Exploratory multivariate analysis of the effect of fatty fish consumption and medicinal use on heart rate and heart rate variability data
Frontiers in Psychology 6:135
2015
A long-term fatty fish intervention improved executive function in inpatients with antisocial traits and a history of alcohol and drug abuse
Scandinavian Journal of Psychology 56 p. 467-474
2015
A model to secure a stable iodine concentration in milk
59
2014
Urinary excretion of arsenicals following daily intake of various seafoods during a two weeks intervention
Food and Chemical Toxicology 66 p. 76-88
2014
Fish consumption, sleep, daily functioning, and heart rate variability
Journal of Clinical Sleep Medicine (JCSM) 10 p. 567-575
2014
Reduced anxiety in forensic inpatients after a long-term intervention with Atlantic salmon
Nutrients 6 p. 5405-5418
2013
The Influence of Relining or Implant Retaining Existing Mandibular Dentures on Health-Related Quality of Life: A 2-Year Randomized Study of Dissatisfied Edentulous Patients
International Journal of Prosthodontics 26 p. 68-78
2013
Establishment of a seafood index to assess the seafood consumption in pregnant women
57:19272
2012
Daily intake of cod or salmon for 2 weeks decreases the 18:1n-9/18:0 ratio and serum triacylglycerols in healthy subjects
Lipids 47 p. 151-160
2012
Major and minor arsenic compounds accounting for the total urinary excretion of arsenic following intake of blue mussels (Mytilus edulis): A controlled human study
Food and Chemical Toxicology 50 p. 2462-2472
2012
Randomized clinical trial comparing dietary intake in patients with implant-retained overdentures and conventionally relined denture
International Journal of Prosthodontics 25 p. 340-347
2012
Iodine intake in human nutrition: a systematic literature review
56
2011
Environmental implication of iodine in water, milk and other foods used in Saharawi refugees camps in Tindouf, Algeria
Journal of Food Composition and Analysis 24 p. 637-641
2011
Humans seem to produce arsenobetaine and dimethylarsinate after a bolus dose of seafood
Environmental Research
2011
Vitamin D and Executive Function: a Preliminary Report
Perceptual and Motor Skills 113 p. 677-685
2011
A short food frequency questionnaire to assess intake of seafood and n-3 supplements: validation with biomarkers
Nutrition Journal 10
2010
Fish consumption and heart rate variability : preliminary results
Journal of Psychophysiology 24 p. 41-47
2010
Stability of arsenic compounds in seafood samples during processing and storage by freezing
Food Chemistry 123 p. 720-727
2009
Betydningen av sjømat for konsentrasjon og mental helse hos ungdomsskoleelever: Et pilotprosjekt
Norsk Tidsskrift for Ernæring 7 p. 12-18
2007
Fluorine accumulation in Atlantic salmon (Salmo salar), Atlantic cod (Gadus morhua), rainbow trout (Onchorhyncus mykiss) and Atlantic Halibut (Hippoglossus hippoglossus) fed diets with krill or amphipod meals and fish meal based diets diets with sodium fluoride (NaF) inclusion
Aquaculture 269 p. 525-531
2003
Iodine concentration in Norwegian milk and dairy products
British Journal of Nutrition 90 p. 679-685
Poster
2019
The Salt Partnership initiative to reduce the salt intake. Analysis of sodium in Norwegian foods from 2014 to 2018.
2017
Seafood arsenic is associated with an increase in TSH
2016
Vitamin D status and seafood intake in rheumatoid arthritis patients with and without periodontitis.
2016
A Long-Term Fatty Fish Intervention Improved Executive Function in Inpatients With Antisocial Traits and a History of Substance Abuse
2015
A cross-sectional study evaluating dietary habits among Norwegian adolescents by constructing a Healthy Diet Score.
2015
Effects of inadequate iodine status in pregnancy on infant development. Results from a Norwegian longitudinal observational study.
2014
Effect of a daily intake of 150g fatty or lean fish for 15 days on inflammatory markers in healthy humans
2014
The role of seafood intake in late pregnancy on mercury levels in hair of mothers and their infants
2008
Stability of arsenic compounds in seafood samples during storage by freezing
2007
Nutrition and heart rate variability - implication for cognition and mental health
Mediebidrag
2005
Fisk mot impulsbrekk og vold
Kapitler og bøker
2009
The Iodine content of foods and diets: Norwegian perspectives
p. 345-352
2006
Arsenic exposure from seafood in healthy adult Norwegians - a randomized controlled diet trial
Populærvitenskapelige artikler
2019
Inadequate iodine intake in large groups of the Norwegian population
IDD Iodine Deficiency Disease Newsletter
2019
Kan lavt inntak av selen fra mat og dyrefôr gi dårligere helse hos mennesker og husdyr?
Forskning.no
2019
Moderat mangel på jod kan gi store helseskader
Forskning.no
2017
Jodsituasjonen i Norge -Et akutt behov for tiltak
Norsk Tidsskrift for Ernæring p. 24-29
Faglige foredrag
2019
Nutrient composition in seafood products available for Norwegian consumers.
2014
Hormonal and developmental consequences of excessive iodine -Preliminære resultater fra et PhD prosjekt
2011
DIETARY IODINE INTAKE AND IODINE STATUS OF LACTATING WOMEN IN THE SAHARAWI REFUGEE CAMPS
2009
Nutrition and underlying mechanism in self-regulation
Annet tidsskriftbidrag
2017
- Gode grunner til å ha melk og sjømat i kostholdet
Forskning.no
2011
Relationship between intake of fatty fish and cognitive function in an intervention study among inmates
Annals of Nutrition and Metabolism 58 p. 183-183
2011
Influence of high iodine intake on breast milk concentration of refugee lactating women and on the iodine status of their children
Annals of Nutrition and Metabolism 58 p. 45-45
2011
One weekly seafood serving does not provide sufficient Vitamin D, Omega-3 and iodine
Annals of Nutrition and Metabolism 58 p. 329-329
2008
Serum folate in dissatisfied complete conventional dentures wearers
2008
Arsenic excretion in healthy, non-smoking adult Norwegians - a randomised controlled seafood diet trial
Cell Biology and Toxicology 24 p. S13
2007
Arsenic excretion in healthy adult Norwegians - a randomized controlled seafood diet trial
Annals of Nutrition and Metabolism 51
2004
An intervention program for reducing morbidity and mortality associated with neonatal alloimmune thrombocytopenic purpura (NAITP)
Platelets 15 p. 250
Rapporter og avhandlinger
2020
Protocol and description of literature searches for the risk-benefit assessment of fish in the Norwegian diet. The Steering Committee of the Norwegian Scientific Committee for Food and Environment
2020
Benefit and risk assessment of iodization of household salt and salt used in bread and bakery products. Opinion of the Panel on Nutrition, Dietetic Products, Novel Food and Allergy of the Norwegian Scientific Committee for Food and Environment
2020
Knowledge update on macroalgae food and feed safety - based on data generated in the period 2014-2019 by the Institute of Marine Research, Norway
2019
Assessment of dietary intake of fluoride and maximum limits of fluoride in food supplements. Opinion of the Panel on Nutrition, Dietetic Products, Novel Food and Allergy of the Norwegian Scientific Committee for Food and Environment
2019
Analyser av saltinnhold i utvalgte matvarer i Norge 2014-2018
2017
Fatty fish intake, adherence to dietary guidelines and attention performance: A randomized controlled trial in Norwegian adolescents
2016
Potential risks posed by macroalgae for application as feed and food - a Norwegian perspective
2003
Dietary iodine intake and status of Norwegians