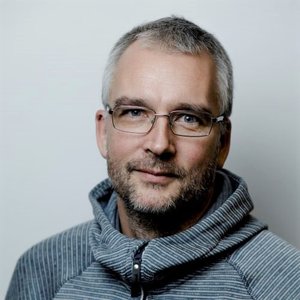 Faglige foredrag
2018
Susceptibility to salmonid alphavirus (SAV) of different salmon breed lines.
2018
Salmon lice as an environmental indicator for managment of Norwegian salmon farming
2018
Forutsigbar utvikling av lakselus ved ulike temperaturer
2018
Quantification of salmon lice larvae in the plankton
2017
Temperature and Development of Lepeophtheirus salmonis: Implications for management of the parasite
2017
Lakselus og tilpasninger til temperatur
2014
The salmon louse life cycle: How did two chalimus stages become four chalimus stages?
2012
The Salmon Louse Genome Project
2012
Molekylære signaler i lakslustarmen, relevans for bekjempelse?
2012
Transcriptomic analysis of the salmon louse
Vitenskapelige artikler (NVI)
2020
The effect of temperature on ability of Lepeophtheirus salmonis to infect and persist on Atlantic salmon
Journal of Fish Diseases 43 p. 1519-1529
2020
Comparison of visual and molecular taxonomic methods to identify ichthyoplankton in the North Sea
Limnology and Oceanography : Methods 18 p. 599-605
2020
Parasite development affect dispersal dynamics; infectivity, activity and energetic status in cohorts of salmon louse copepodids
Journal of Experimental Marine Biology and Ecology 530-531
2019
DNA barcoding confirms the first record of a Desmodema polystictum (Ogilby, 1898) egg and all-time high adult catches in the Indian Ocean.
Marine Biodiversity Records 12
2019
Development of the salmon louse Lepeophtheirus salmonis parasitic stages in temperatures ranging from 3 to 24°C
Aquaculture Environment Interactions 11 p. 429-443
2018
Production, mortality, and infectivity of planktonic larval sea lice, Lepeophtheirus salmonis (Kroyer, 1837): Current knowledge and implications for epidemiological modelling
ICES Journal of Marine Science 75 p. 1214-1234
2018
Coincident mass occurrence of gelatinous zooplankton in Northern Norway
Frontiers in Marine Science 5
2017
Whole genome resequencing reveals diagnostic markers for investigating global migration and hybridization between minke whale species
BMC Genomics 18:76 p. 1-11
2015
Characterization of a novel RXR receptor in the salmon louse (Lepeophtheirus salmonis, Copepoda) regulating growth and female reproduction
BMC Genomics 16:81
2014
Human-induced evolution caught in action: SNP-array reveals rapid amphi-atlantic spread of pesticide resistance in the salmon ecotoparasite Lepeophtheirus salmonis
BMC Genomics
2014
Pacific and Atlantic Lepeophtheirus salmonis (Krøyer, 1838) are allopatric subspecies: Lepeophtheirus salmonis salmonis and L. salmonis oncorhynchi subspecies novo
BMC Genetics 15:32
2014
Gene expression in five salmon louse (Lepeophtheirus salmonis, Krøyer 1837) tissues
Marine Genomics 18 p. 39-44
2013
Identification of a sex-linked SNP marker in the salmon louse (Lepeophtheirus salmonis) using RAD sequencing
PLOS ONE 8
2013
The salmon louse Lepeophtheirus salmonis (Copepoda: Caligidae) life cycle has only two chalimus stages
PLOS ONE 8
2013
How does sequence variability affect de novo assembly quality?
Journal of Natural History 47 p. 901-910
2013
Localization and transcription patterns of LsVasa, a molecular marker of germ cells in Lepeophtheirus salmonis (Krøyer)
Journal of Natural History 47 p. 889-900
2011
Characterisation of two vitellogenins in the salmon louse Lepeophtheirus salmonis: molecular, functional and evolutional analysis
Diseases of Aquatic Organisms 94 p. 211-224
2009
A trypsin-like protease with apparent dual function in early Lepeophtheirus salmonis (Kroyer)development
BMC Molecular Biology 10
2007
Molecular characterization and classification of a clip domain containing peptidase from the ectoparasite Lepeophtheirus salmonis (Copepoda, Crustacea)
146 p. 289-298
2005
Relative transcript quantification by Quantitative PCR: Roughly right or precisely wrong?
BMC Molecular Biology 6
2005
Protection against Atlantic halibut nodavirus in turbot is induced by recombinant capsid protein vaccination but not following DNA vaccination
Fish and Shellfish Immunology 18 p. 13-29
2004
Molecular characterisation of five trypsin-like peptidase transcripts from the salmon louse (Lepeophtheirus salmonis) intestine
International Journal of Parasitology 34 p. 823-832
2003
Macroalgal propagules do not survive digestion by the green sea urchin Strongylocentrotus droebachiensis
Sarsia 88 p. 307-315
Rapporter og avhandlinger
2020
Mapping of Fish Spawning in the North Sea; Report of the "KINO-2" Project for 2019
2019
Mapping of fish spawning in the North Sea — Report of the KINO-2 project for 2018
2010
Resistens og Lakselus
Poster
2012
Transmembrane proteins in the intestine of salmon louse